Hello Everyone!
Welcome to a fantastic 15-Minute Workout. This routine will only take 15-Minutes, but you will get in a fantastic burn, work up a sweat and do some targeted strengthening for your core and thighs.
You can go through this workout once, or repeat it two to three times if you have more time to workout. I did one round and felt amazing when I was finished.
Recently, one of my students had a wrist injury, but still needed some workouts. That motivated me to write a couple of new standing workout routines, that include exercises that don't put any pressure on the hands or wrists. There is always a way to modify workouts and keep your body moving. I have worked out with 100-year old people in wheelchairs, and had patients who were able to do advanced balance exercises with a Bosu Ball while in their 90s. The most important thing is to keep moving, and to value your health, because it will impact your life on a daily basis.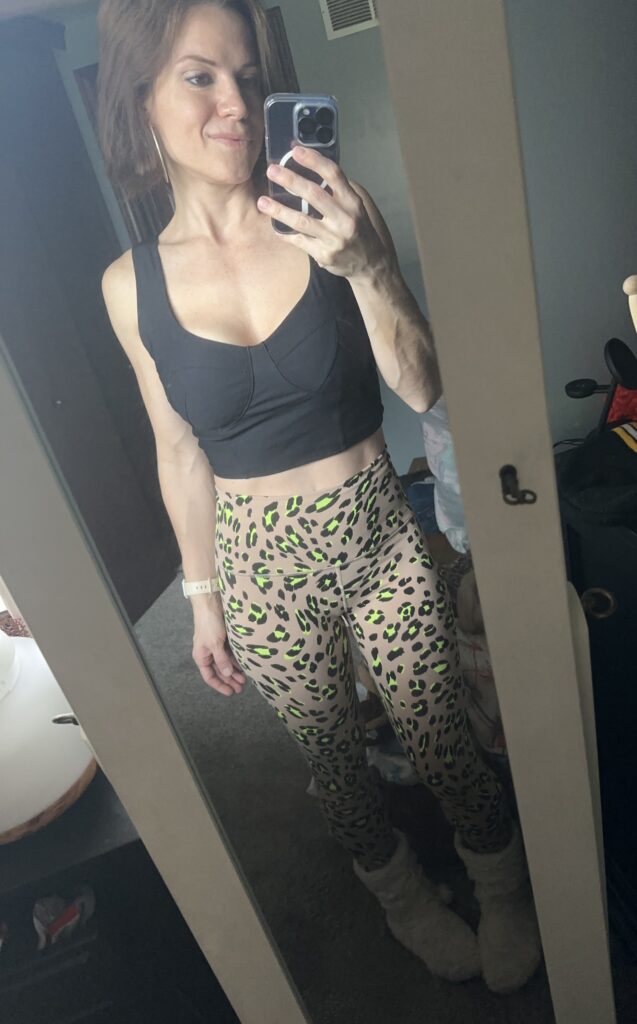 I am feeling so great, being back to a consistent exercise routine. My schedule this week:
Sunday: 5K Run on Treadmill
Monday: I taught Advanced Yoga + 20-Minute Standing Workout
Tuesday: Filmed this Standing Workout
Wednesday: Advanced Yoga + 30-Minutes (2 Rounds) of a new Standing Workout that I haven't filmed yet.
Today is Thursday, and I will be taking the day off, because I have a crazy to do list. I love starting the week strong, because often the end of the week gets so busy that I have less time to get in workouts. It's important to take an honest look at your routine and figure out what works the best for you.
I finally got a new pair of running shoes. I absolutely love the Brooks Glycerin. You can find them here: https://amzn.to/417WKpa. They are the most comfortable and durable running shoe that I have tried.

As always, have fun and let me know how this workout was for you! If you have a preference regarding music in my workout videos let me know in the comments.
Melissa
*This post includes an affiliate link. The link doesn't change the price for you, but does help keep BenderFitness sustainable and free. I will never recommend a product I don't believe in.
You can find me on Social Media: @BenderFitness and on Facebook: @MelissaBenderFitness Pinterest: Pinterest.com/BenderFitness TikTok: @BenderFitness 
If you want to help support BenderFitness so we can keep bringing you new workouts, your donation is greatly appreciated: https://www.patreon.com/BenderFitness.
Shop BenderFitness recommendations on Amazon (we get a small commission, but it doesn't change the price for you!): https://www.amazon.com/shop/benderfitness
Shop BenderFitness Gear: https://my-store-c67ce6.creator-spring.com
Set Interval Timer for 15 Rounds of 10/50
Jumping Jacks
Standing Kick & Twist: Right
Standing Kick & Twist: Left
Pendulum Hop: Right
Pendulum Hop: Left
Lunge Twist to Knee: Right
Lunge Twist to Knee: Left
The Twist/Hop
Side Squat and Reach: Alternating Sides
Ankle Tap Jumping Jacks: Alternating
Butt Kick
Warrior 3 Tap: Right
Warrior 3 Tap: Left
Plié Pulse Hop 1st to 2nd
Speed Skater
Optional: Complete up to 3 Rounds