Hello Everyone,
Welcome to my workout of the day. Today's workout is a 10-Minute Interval a workout with Dumbbells. We are focused on Compound exercises to maximize the burn and efficiency of this full body workout routine. You can do one round of this workout or repeat it up to 5X if you are looking for a longer workout session today. You will find the real time, full length workout video below, along with the photo tutorial for each exercise.
I did this workout routine with some of my students last week. We did one round for time (as filmed) and the second round for 20-reps per exercise. I like to combine both techniques for workouts like this, because it really changes the challenge and dynamic of the workout. I personally found it harder to do the round for repetitions, but some of my students found the timed round more challenging. Both are beneficial, so whichever technique you use, you are going to get in a fantastic full body workout with some of the best compound exercises out there. I would love to know how many rounds of this workout you did, as well as if you went for time or reps.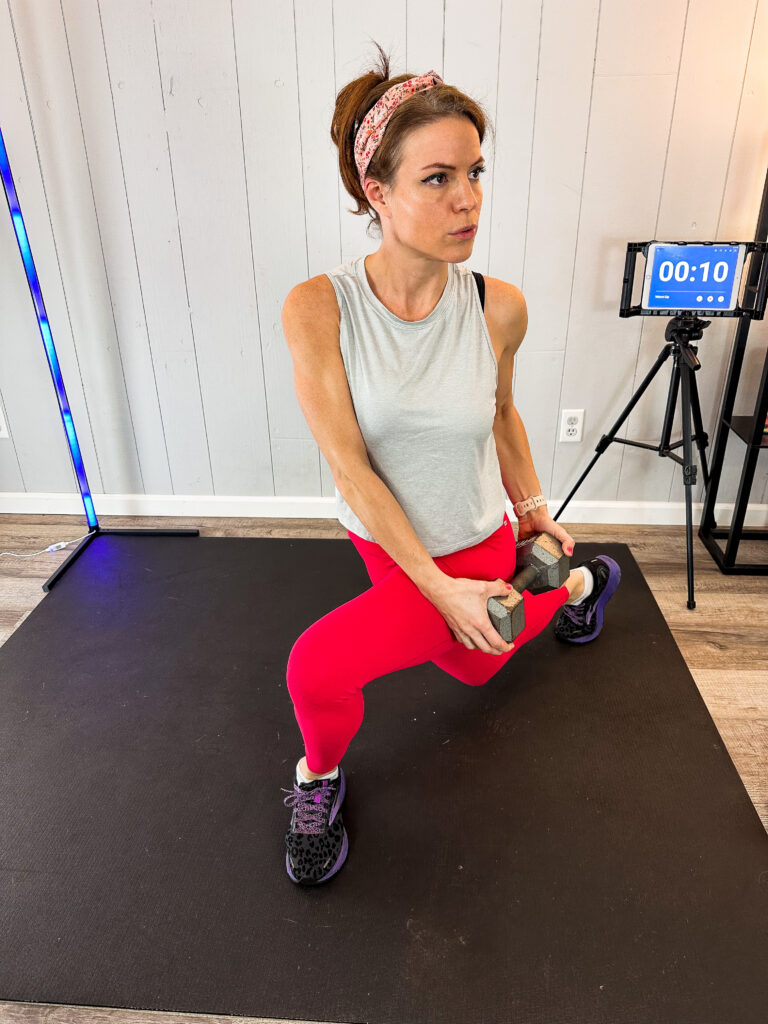 We have filmed several new workouts recently. Be sure to check out the 25-Minute, No Equipment Low Impact Workout if you haven't tried it already.

This is another Low Impact, but highly effective workout routine. It is an apartment and hotel friendly workout. I enjoy the power built by plyometric workouts (like the Tabata workouts I shared recently) but it's great to have options and variety. If there is a specific style of exercise you would like to see next, let me know in the comments.

Dinner Time:
Remember, it's important to support your workout routines with healthy and nutritious foods to power your body. Below is a photo of my son's dinner plate last night. The entire family had the same meal, but for some reason I only took a picture of his plate.
We had air fryer salmon, broccoli and mashed potatoes. I try to keep about half of the plate veggies to ensure we are all getting lots of nutrients.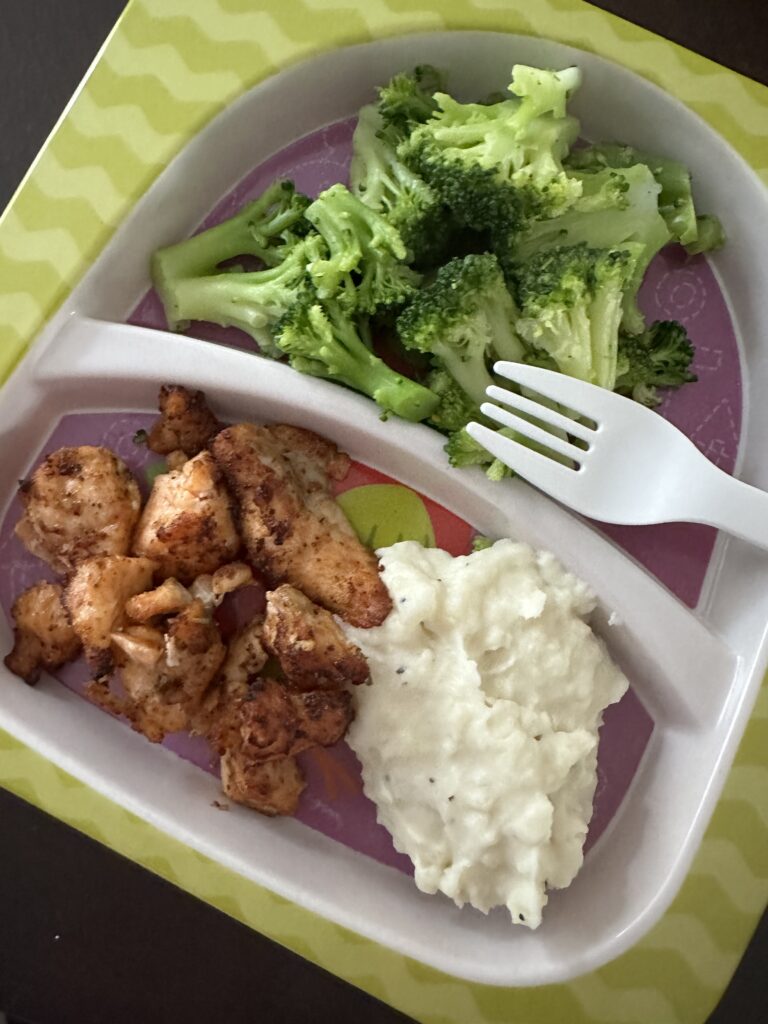 Feeding my kids healthy meals.

I hope you enjoy todays workout!
Melissa
If you want to help support BenderFitness so we can keep bringing you new workouts, your donation is greatly appreciated: https://www.patreon.com/BenderFitness.
Shop BenderFitness recommendations on Amazon (we get a small commission, but it doesn't change the price for you!): https://www.amazon.com/shop/benderfitness
Shop BenderFitness Gear: https://my-store-c67ce6.creator-spring.com
This post may include affiliate links through which BenderFitness makes a small commission.
The Workout:

Interval Timer set for 10-Rounds of 10/50
Curtsy Lunge: Right
Curtsy Lunge: Left
Skier
Row and Reach
Sit Thru Press: Right
Sit Thru Press: Left
Renegade Row
Kneeling Wood Chopper: Right
Kneeling Wood Chopper: Left
Angel Abs