Hi Everyone!
Welcome to a brand new workout and a brand new year. I'm excited for the year ahead and it felt wonderful to start off strong by filming a new workout. The full length workout video and photo tutorial are below.
Fresh Starts
It's that time of year when people are thinking about new beginnings and fresh starts. When I look back on the last year it was kind of a blur. I don't want to feel the same way about this year. So I am setting some intentions to improve my health (and the health of my family) and energy level.
I'm starting out by focusing on the first three months of the year. I want to be consistent and intentional with my movement and make health choices that improve my energy. I started today by making nutrition and movement a priority. Both of those areas have been challenging for me over the past year. As the lyrics to Long December say, "There's reason to believe, maybe this year will be better than the last."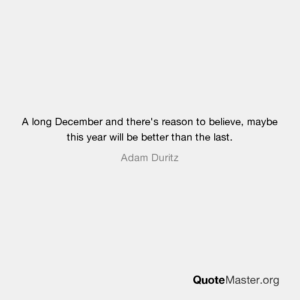 Here's the thing, you can't just hope that things get better. You need to take an active role in making it so. Yes, things will happen that are outside of your control, but you still have power in your own life to create change. Maybe that's 15-minutes of exercise, or 5-minutes of breathing, meditation or prayer. Little things have a big impact over time. Sometimes when things get difficult or we are very tired, focusing on the little things instead of the big picture can make things more manageable.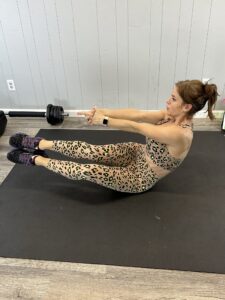 So take all of the motivation you have at this moment in time and use it! Let it carry you as far as it goes. But when the day comes when you wake up and don't have that motivation don't let it derail you. Remember that you have the power to choose, and pick a small step that will keep taking you forward toward health, happiness, or whatever else you are pursuing right now.
I would love to hear about your intentions for the year. Share them in the comments below.
Melissa
The Workout:
*During the workout video I say we are done after Angle Abs and start marching in place, but I was wrong (Sorry!) the workout finishes with Superman Pushups.*
Mobility Ankle Tap
Supergirl Pushups
Leg/Hip Lift
Burpee
Chair Cactus
Alternating Leg Circles
Sit Thru
Rotating Plank
Leg Scissor
Switch
Beast Walk
Tik Tok/ Windshield Wiper Abs
Spiderman Jump (or normal squat jump)
Angel Abs
Superman Pushups
Repeat up to 3X
You can find me on Social Media: @BenderFitness and on Facebook: @MelissaBenderFitness Pinterest: Pinterest.com/BenderFitness TikTok: @BenderFitness
If you want to help support BenderFitness so we can keep bringing you new workouts, your donation is greatly appreciated: https://www.patreon.com/BenderFitness.
Shop BenderFitness recommendations on Amazon (we get a small commission, but it doesn't change the price for you!): https://www.amazon.com/shop/benderfitness
Shop BenderFitness Gear: https://my-store-c67ce6.creator-spring.com