Hello Everyone!
Welcome to a fantastic lower body workout. This one is low impact so you won't be jumping up and down. We are focused on both strength and functional mobility during this routine.
I love these quick workouts, because they are so versatile. You can get in one round if you're short on time, repeat it, stack with with another workout or pair it with some cardio. This one also includes unique lower body exercises. We are doing lots of single leg exercises to maximize strengthening and help to alleviate any muscular imbalances.
My workout week has also included three days of yoga and two martial arts classes. My focus is on health, movement and consistency. I'm not worried about motivation or "feeling like" getting in a workout. I'm focused on routine, consistency and energy. When you stay in motion it is easier to remain that way. This is true across the lifespan. When I have patients who come to me for rehabilitation (primarily geriatrics, but not always) the ones who have already established healthy routines usually have an easier recovery.
It's fun to focus on short term goals. Right now I'm working on inversions, headstands, handstands, arm balances. I'm doing that because it's something fun to focus on and progress with, but achieving a handstand doesn't do anything significantly in the long term. What gives me long term impact is showing up and making healthy choices most days, whether that's exercise, nutrition, meditation, time off, or whatever else I need.
I encourage you to use your short term goals to keep moving forward, but don't forget to look at the big picture. The big picture is your health and mobility impact every moment of your day and your quality of life.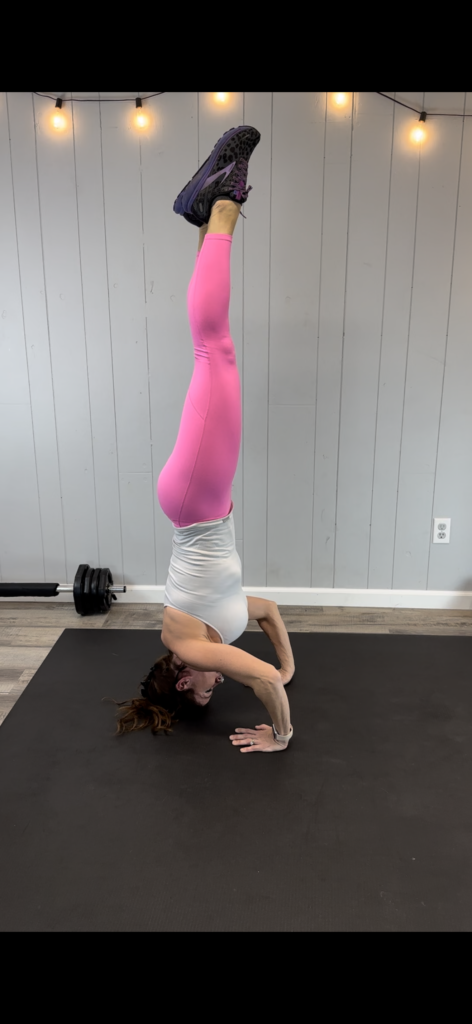 I have also been incorporating daily meditation into my routine. There is so much science and research to back up the benefits of meditation. I am a big fan of the Insight Timer app meditations.
I really hope you enjoy this workout. Let me know what you thought of it and how your lower body feels when you are done. Did you have a favorite move, or one that you found most challenging? I love sharing with you and hearing how the workout are impacting you.
Have a wonderful day, and I will see you soon with a new workout.
Melissa
You can find me on Social Media: @BenderFitness and on Facebook: @MelissaBenderFitness Pinterest: Pinterest.com/BenderFitness TikTok: @BenderFitness 
If you want to help support BenderFitness so we can keep bringing you new workouts, your donation is greatly appreciated: https://www.patreon.com/BenderFitness.
Shop BenderFitness recommendations on Amazon (we get a small commission, but it doesn't change the price for you!): https://www.amazon.com/shop/benderfitness
Shop BenderFitness Gear: https://my-store-c67ce6.creator-spring.com
Interval Timer Set for 10 Rounds of 50/10
Max Reps during each 50-second interval, 10 seconds of rest.
Chair Toe Taps (Rotation and Abduction): Right
Chair Toe Taps (Rotation and Abduction): Left
Warrior III Floor Taps: Right
Warrior III Floor Taps: Left
Single Leg Glute Bridge: Right
Single Leg Glute Bridge: Left
Hydrant: Right
Hydrant: Left
90/90 Back Leg Rotation: Right
90/90 Back Leg Rotation: Left
Repeat up to 3X or pair with another workout.