Hello Everyone!
Are you ready for a fantastic workout that doesn't require any equipment? I hope you said YES! because I am excited to share my workout with you. This is a fun and challenging full body routine. We are going to use some unique exercise moves and compound movements to activate the entire body.
You will find the full length workout video below, along with the photo tutorial for each exercise. Remember, you can modify any movement as needed. I demonstrate some modifications in the workout video. Challenge yourself while listening to your body. It's important to find the balance between the two so that you are improving yourself instead of pushing to the point of injury.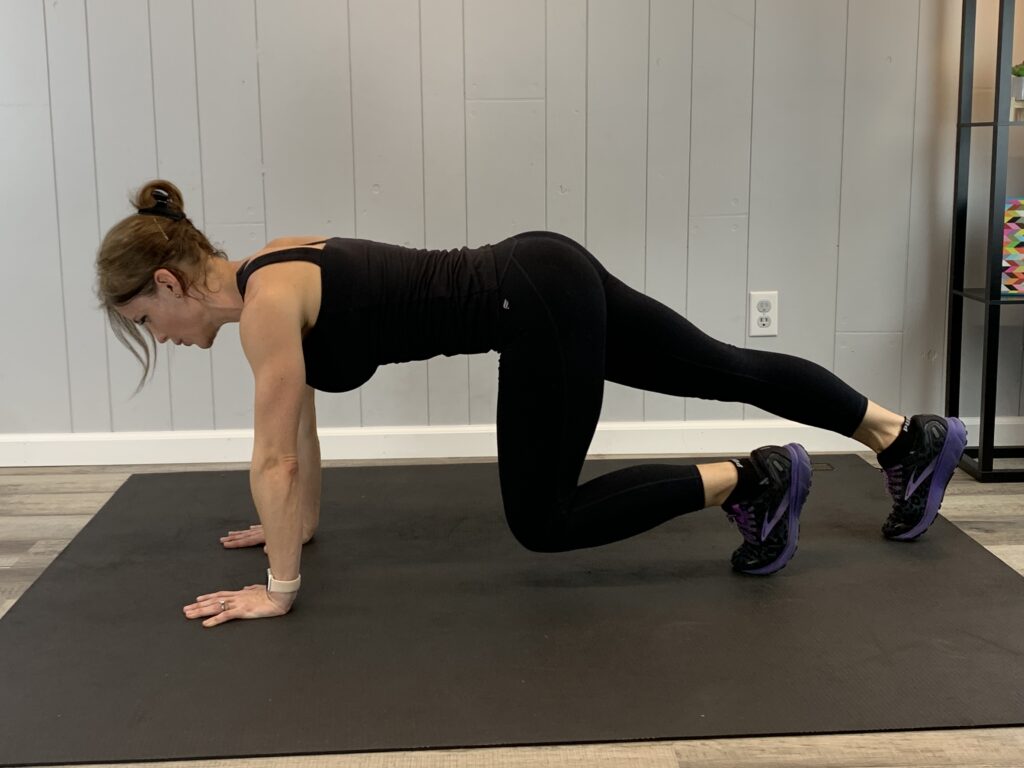 Focus on getting in maximum repetitions while maintaining good form for each exercise. I paired one round of this workout with a walk on the treadmill. I kept the walk simple: 4.0 Speed, 2% Incline, 35 Minutes. Nothing crazy, but a little bit of extra movement to cap off the day.
If you love workouts like this, but want something a little bit longer check out my 40-Minute Total Body Workout: https://www.benderfitness.com/2021/11/full-body-workout-arms-legs-core-and-glutes-40-minute-exercise-routine.html
I love to keep my workouts interesting and fun. I hope you enjoy the new moves. Let me know if you had a favorite, or an exercise that you found most challenging! If you share you workouts to social media be sure to tag me in your posts so I can root for you and share some encouragement. It makes me so happy to see people hitting goals and feeling stronger and healthier.
Have fun! I will see you soon with a new workout!
Melissa
You can find me on Social Media: @BenderFitness and on Facebook: @MelissaBenderFitness Pinterest: Pinterest.com/BenderFitness TikTok: @BenderFitness 
If you want to help support BenderFitness so we can keep bringing you new workouts, your donation is greatly appreciated: https://www.patreon.com/BenderFitness.
Shop BenderFitness recommendations on Amazon (we get a small commission, but it doesn't change the price for you!): https://www.amazon.com/shop/benderfitness
Shop BenderFitness Gear: https://my-store-c67ce6.creator-spring.com
The Workout:
Set your interval timer for 15 rounds of 10/50 (or just follow along with me!)
Plank to Beast March
Stir the Cauldron
Beast Elbow Tap
Side Plank March (Right)
Side Plank March (Left)
Lateral Hop and Leg Lift (Alternating)
Lunge Hip Tap to Jump (Alternating)
Frogger Pushup
X-Jump or Jumping Jacks
Single Leg Rainbow Taps (Right)
Single Leg Rainbow Taps (Left)
Side Plank Reach (Right)
Side Plank Reach (Left)
Rainbow Reach Crunch
Plank Oblique Step Kicks
Repeat up to 3X