Hello Everyone,
I hope you are ready for a fantastic and effective lower body workout. This routine is going to work your glutes and thighs from every angle with some fun and unique exercises. I use a dumbbell in this routine. You can grab a dumbbell, use body weight or even incorporate some exercise bands.
It's wonderful to have a routine that you can modify as your progress.
I warmed up with some jump rope. It's a great way to get the heart rate elevated, the body warm, and the lungs and muscles ready to work.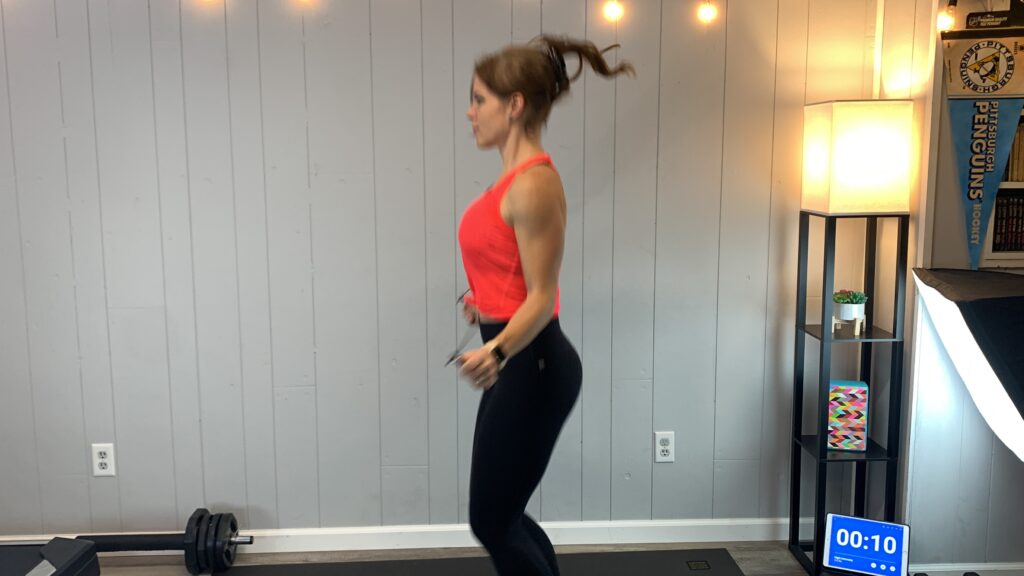 If you are looking for a longer workout today, you can repeat this one or pair it with one of my other workouts. If you haven't tried my new Core Galore workout yet, that would make a great routine pairing. My husband combined both routines last night and said he got in an amazing workout. You can find the core workout here: https://www.benderfitness.com/2022/11/abs-galore-total-core-workout-no-equipment-low-impact-apartment-friendly-exercise-routine.html
I think this is one of the best lower body workouts that I've written in a while. Hopefully you find it as effective as I did! It was challenging and fun at the same time.
Also, make some choices you feel healthy about today. It can be staying hydrated or taking a moment for mediation or prayer. Just do a little something extra that promotes your health and well being. Sometimes those little things make a big difference in how we feel throughout the day.
I really hope you enjoy today's workout and that you feel amazing after you go through it. See you soon with more new routines!
Melissa
You can find me on Social Media: @BenderFitness and on Facebook: @MelissaBenderFitness Pinterest: Pinterest.com/BenderFitness TikTok: @BenderFitness
If you want to help support BenderFitness so we can keep bringing you new workouts, your donation is greatly appreciated: https://www.patreon.com/BenderFitness.
Shop BenderFitness recommendations on Amazon (we get a small commission, but it doesn't change the price for you!): https://www.amazon.com/shop/benderfitness
Shop BenderFitness Gear: https://my-store-c67ce6.creator-spring.com
Warm-Up:
Set Your Interval Timer for 5 Rounds of 10/50 for the Warm Up and Cool Down.
Warm Up:
1. Jog
2. Side Leg Swing
3. Side Leg Swing
4. Head Tap Squat
5. Frankenstein
Repeat 1-2X until you feel warmed up and ready for your workout!
The Workout:
Workout Breakdown:
Squat to Lunge Hip Rotation
Side Lying Leg Adduction: Right
Side Lying Leg Adduction: Left
Side Lying Front/Back Tap: Right
Side Lying Front/Back Tap: Left
Butterfly Glute Bridge
Weighted Squat Walk
Lunge to Single Leg Deadlift: Right
Lunge to Single Leg Deadlift: Left
Weighted Switch
Extended Clam: Right
Extended Clam: Left
Repeat up to 3X