If you love soup, shrimp and vegetables you are in for a treat! This recipe is so delicious that I'm drooling a little bit just thinking about it. It was a hit with the entire family, and both kids requested second helpings.
Ironically, I came up with this recipe because I was very behind on grocery shopping and needed to work with whatever I had left in the fridge and cabinets. So I got creative with the foods I had on hand. If you aren't a fan of shrimp you can substitute chicken or another protein of choice. I'm looking forward to making this recipe again. It was quick, healthy, simple to make and mouth watering-ly delicious.
Ingredients:
Lemon Pepper Shrimp Vegetable Soup
Broth -12 cups of Chicken Broth
3 Bell Peppers sliced – I used red, orange and yellow
2 onions sliced
Fresh Baby Spinach chopped – approximately four handfuls
1 can chick peas rinsed
Large raw shrimp (peeled)
1 lemon, zested and sliced 
Garlic to taste
Lemon pepper seasoning
Salt
Pepper
Oregano 
Optional: sprinkle with Parmesan cheese when serving
The Recipe: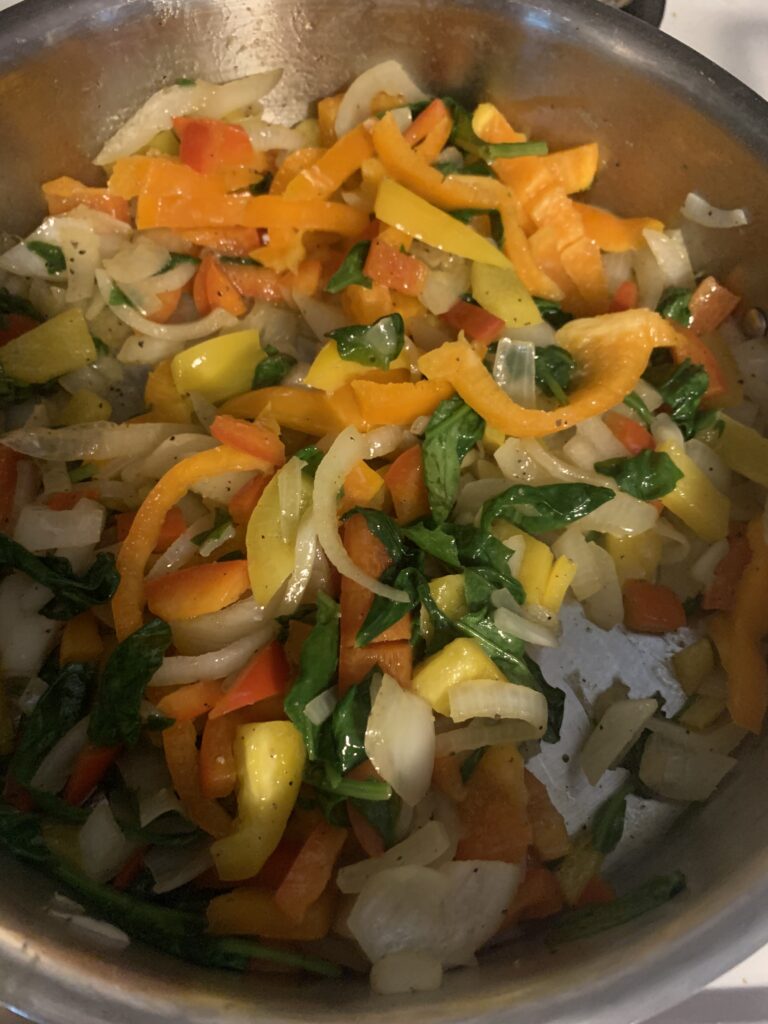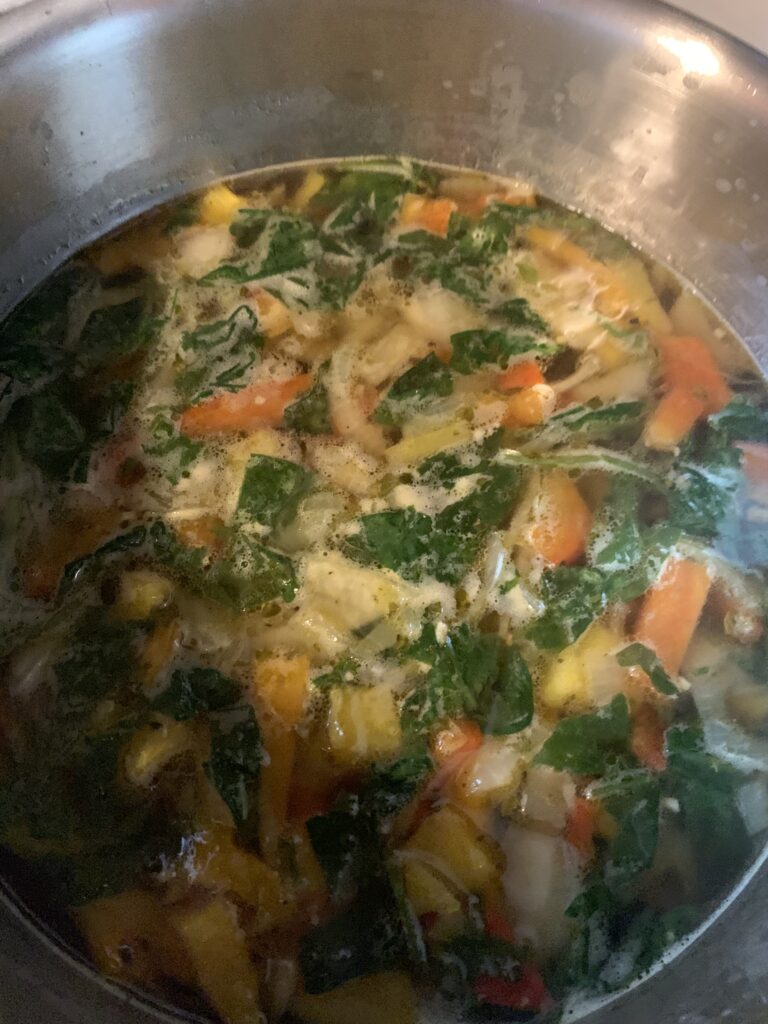 Step 2: When Vegetables are cooked add broth into the pot. Warm broth and vegetables over medium heat.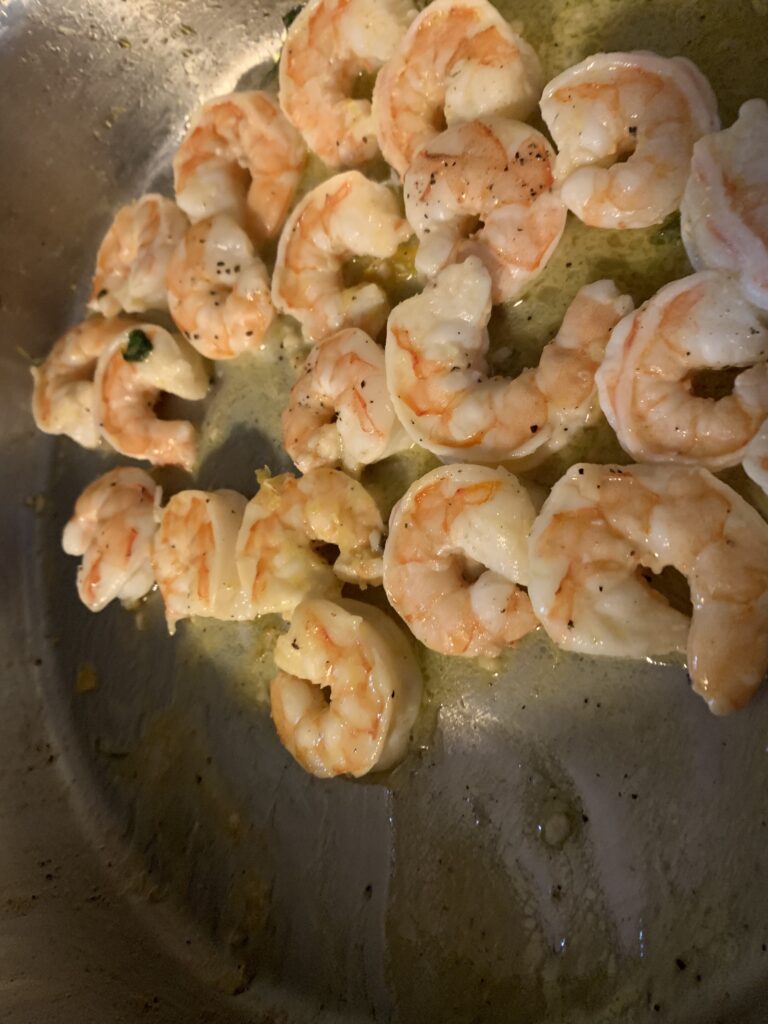 Step 3: In a separate pan, over medium heat, cook peeled shrimp in extra virgin olive oil, garlic and zest of one lemon. (*For extra flavor you can add a pat of butter, but this is optional).
Do not overcook shrimp. You can add lemon pepper seasoning for extra flavor if desired.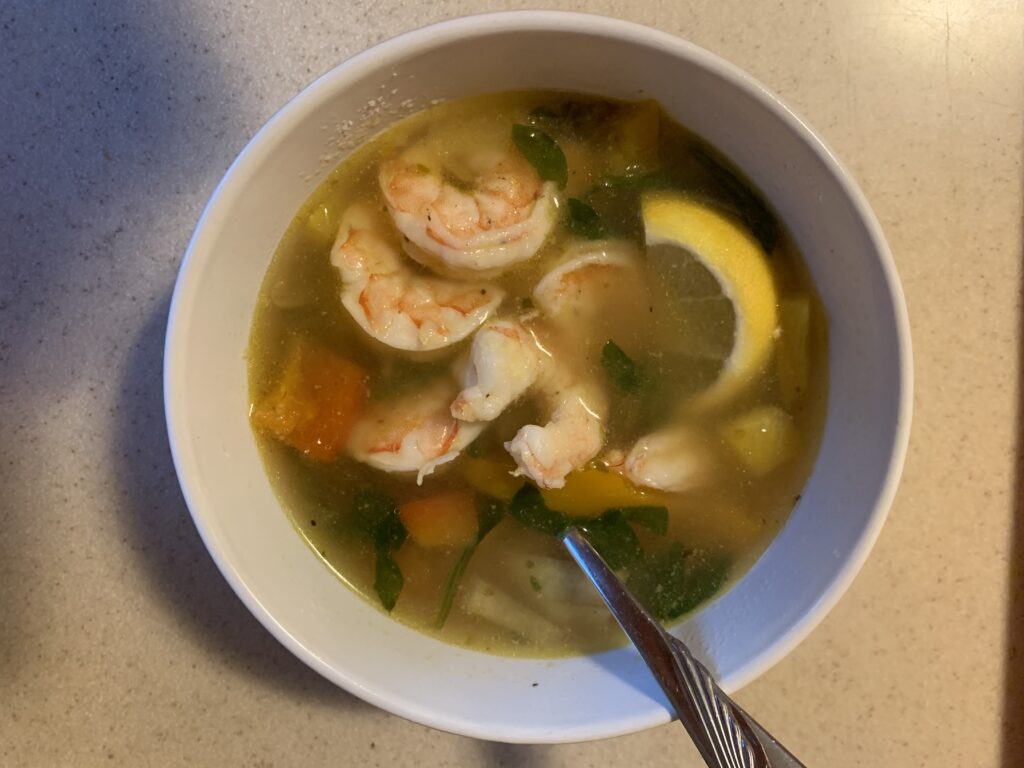 Step 4: When the shrimp is cooked and the broth is heated your meal is ready to serve! Put everything together in a bowl. Add a slice of freshly squeezed lemon for extra flavor.
Optional: Top with some fresh Parmesan cheese when you serve. You can also add cooked rice if you want a denser soup.
Enjoy your meal!