Hi Everyone!
Welcome to today's workout! We have a great Core focused exercise routine on the agenda.
For this workout routine I use a stability ball. These exercises can also be done with a Bosu Ball or with no equipment on a mat. I enjoy the additional balance challenge of the stability ball, but there is always a way to modify so that you are working with the equipment you have at home. If you scroll down past the workout video, you will find the photo tutorial gallery. I demonstrate some equipment free modifications.
Remember that a balanced core workout will also activate the back of the body. I included the glute bridge exercise because pelvic stability and position is an important part of developing good posture and balance through your core and hips.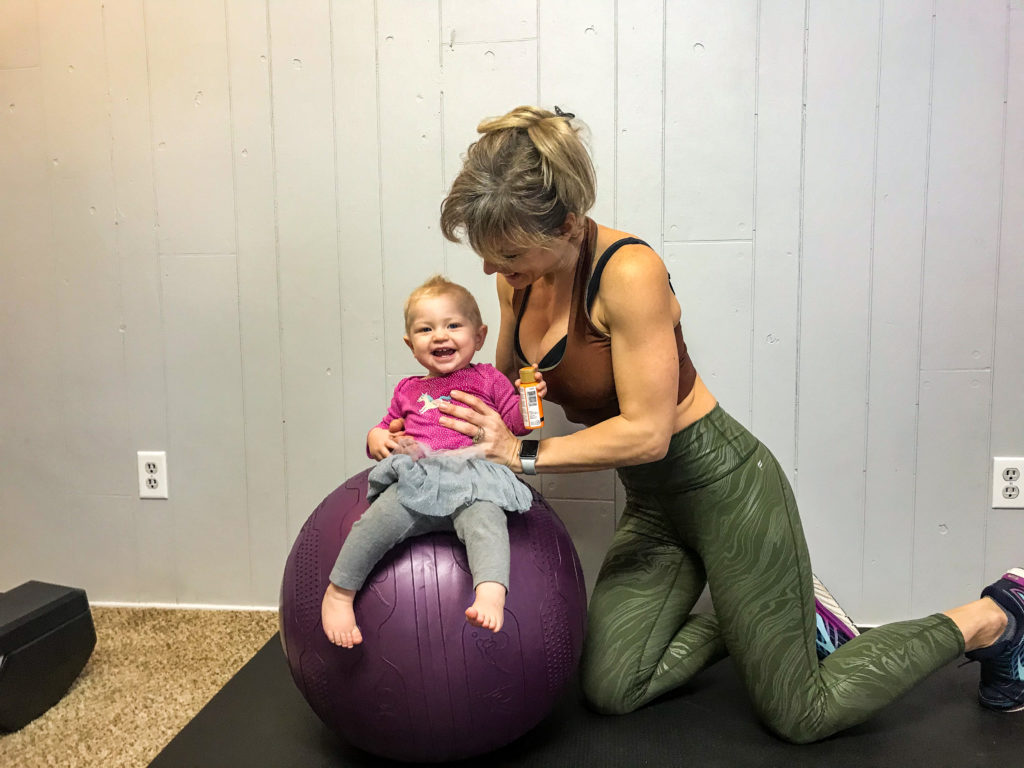 I really like this core workout, and I've been doing it 2-3X per week. It's quick and easy enough that I can sneak in a round of two throughout the day. Also, because it's low impact, if I'm doing the workout and my kids are around I don't have to worry about one of them running under my feet during a plyometric move.
I filmed this workout for time, but when I squeeze in the workout I typically go for reps to account for adorable baby and pre-schooler interruptions. I like to encourage them to exercise and make it fun for them, so Esmé often gets to fly while I do sit-ups, and Maverick likes to sit on my back during the Plank Knee Thrust (done on the ground, not on the ball when he joins me).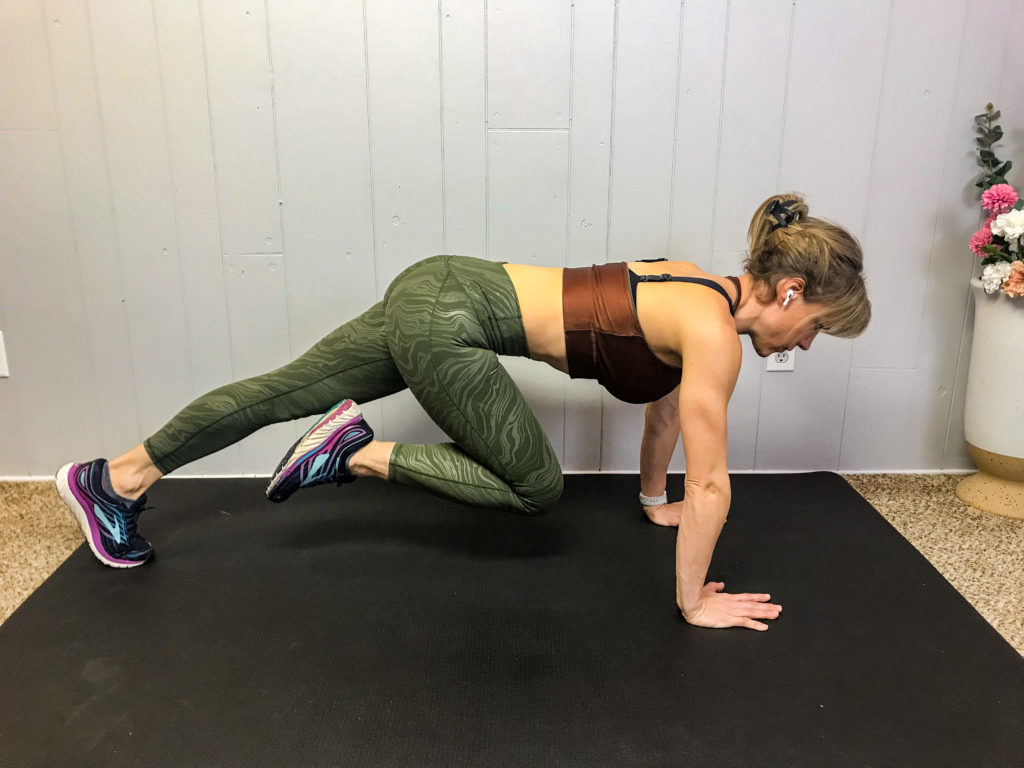 Below you will find the workout breakdown for time and for Repetitions.
When I filmed this workout my plan was to do one round, 15-minutes of cardio on the treadmill and go for a second round. Instead I did one round paired with a 30-minute run on the treadmill. I found myself really enjoying the run and my music playlist, so I did an easy paced (comfortable enough to talk) 3-mile run.
I hope that you enjoy today's workout. I filmed a 60-minute yoga flow, but I'm having issues with the audio not syncing correctly. If I can figure out how to fix that, I will post the yoga video this week. Let me know what you think of today's workout.
See you soon!
Melissa
PS You can find me on Social Media: @BenderFitness and on Facebook: @MelissaBenderFitness and Jesse is on Instagram: @BenderCrosby1
PPS If you want to help support BenderFitness so we can keep bringing you new workouts, your donation is greatly appreciated: https://www.patreon.com/BenderFitness.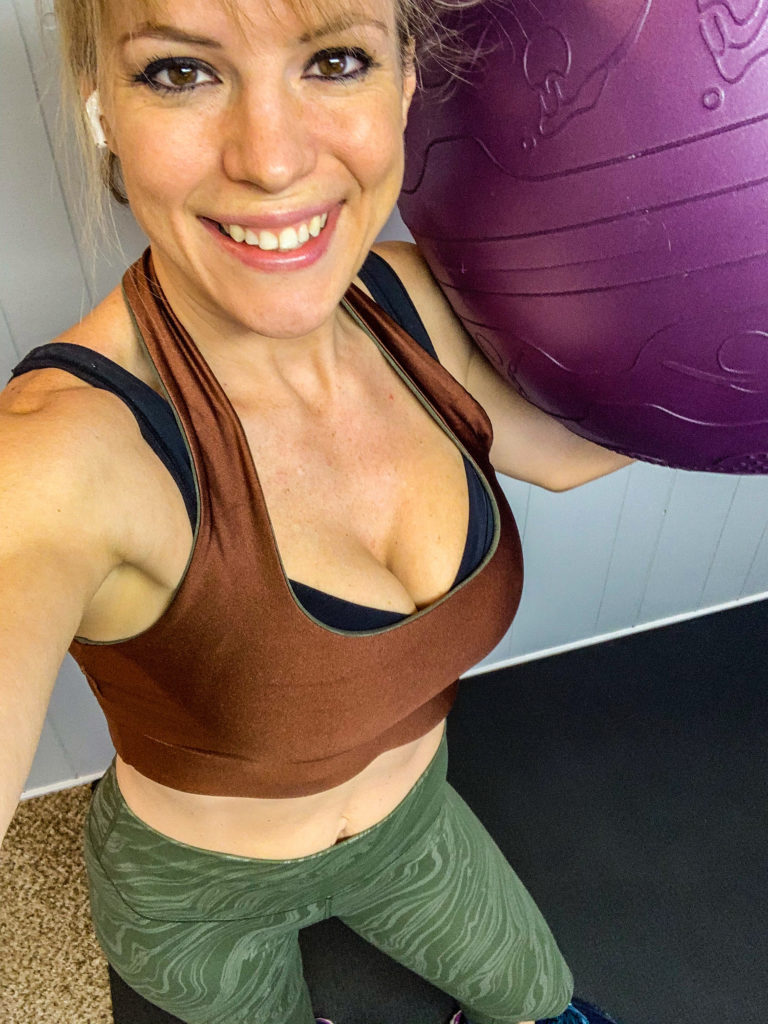 The Workout:
Set your interval timer for 10 Rounds of 10/50.
For Repetitions: 50-Reps Per Exercise. Cross Reach and Plank Knee Thrust are 25-Reps per Side.
Sit-up
Cross Reach: Right
Cross Reach: Left
Ball Pull
Tick Tock Abs
Reverse Crunch
Glute Bridge
Leg/Hip Lift with Reverse Crunch
Plank Knee Thrust: Right
Plank Knee Thrust: Left
This workout can be repeated up to 3X.
Photo Tutorial: