Please welcome Rose Bruno Bailey as a BenderFitness recipe contributor. Rose is Vegan and is looking forward to sharing some of her favorite veggie based recipes with us.
Rose's Recipe Inspiration: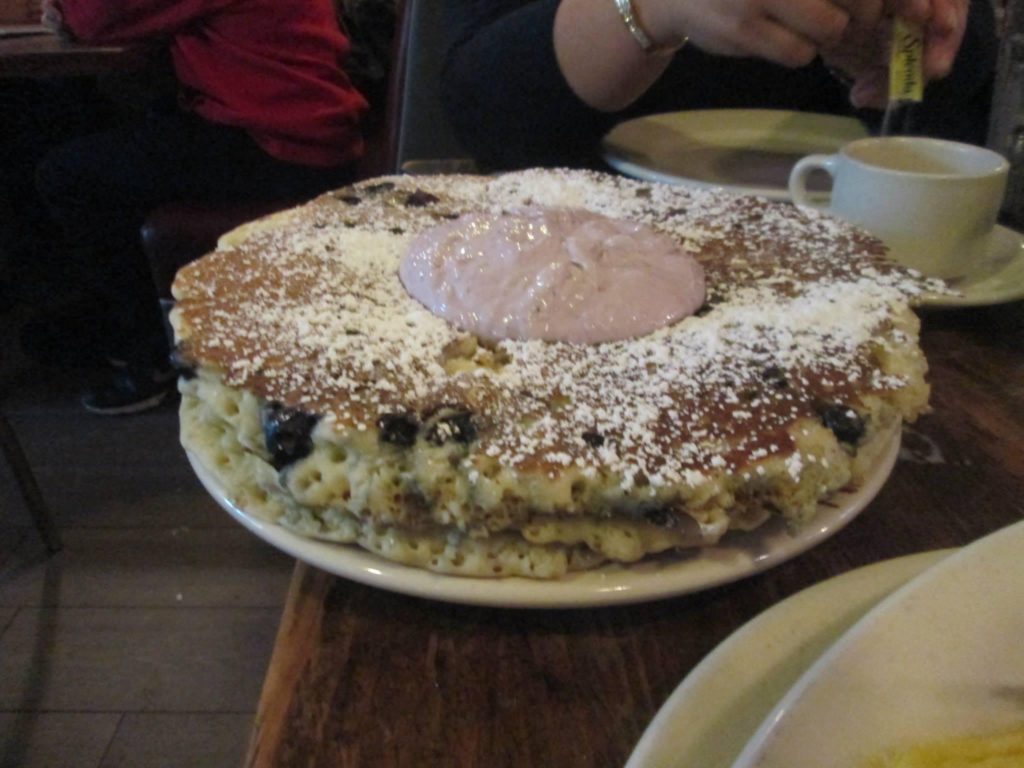 The pancakes in the photo above were delicious, but that's not what we are cooking up today.
They were not vegan nor were they healthy, it was a treat I indulged in before I went vegan. I was living in West Hollywood, CA and everyone who visited wanted to have brunch at The Griddle Cafe on Sunset Blvd. The pancakes at the Griddle Cafe were fantastic but obnoxious, and definitely not healthy.

Instead we are making portioned controlled One Bowl Vegan Banana Pancakes that are healthy and with only a few ingredients, which makes them easy to prepare for your own vegan brunch.

Let's make Monday brunch a thing to sweeten the beginning of the week.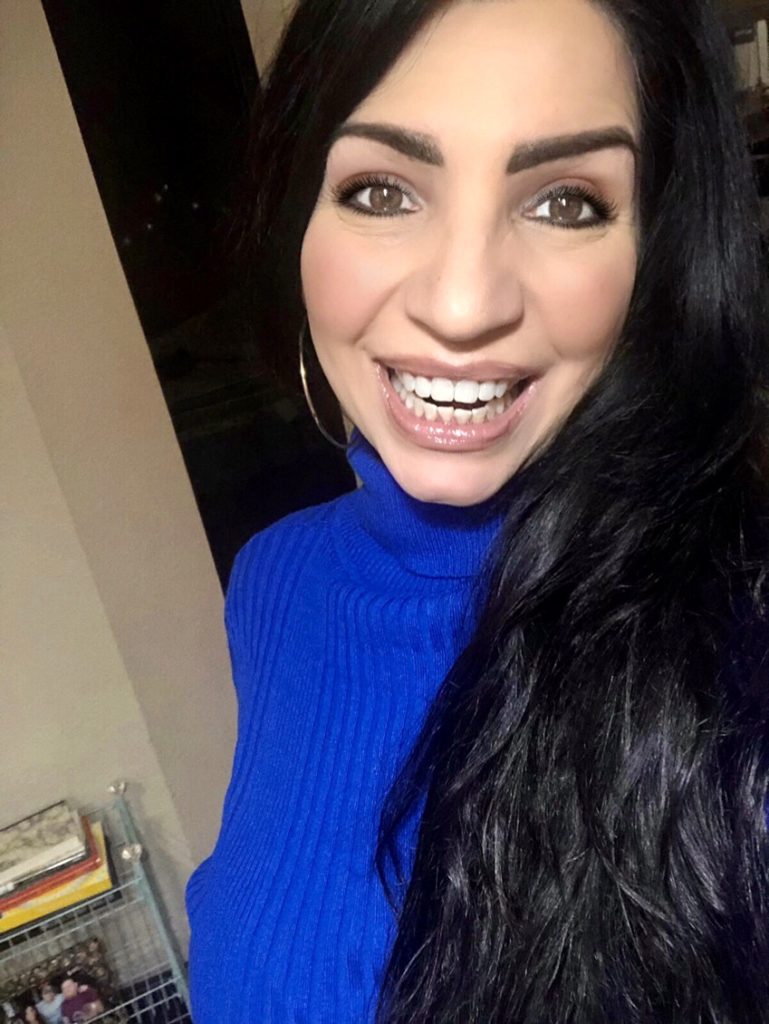 You can find Rose Blogging at: www.MyChangeForaTen.com and on Instagram: @RoseBrunoBailey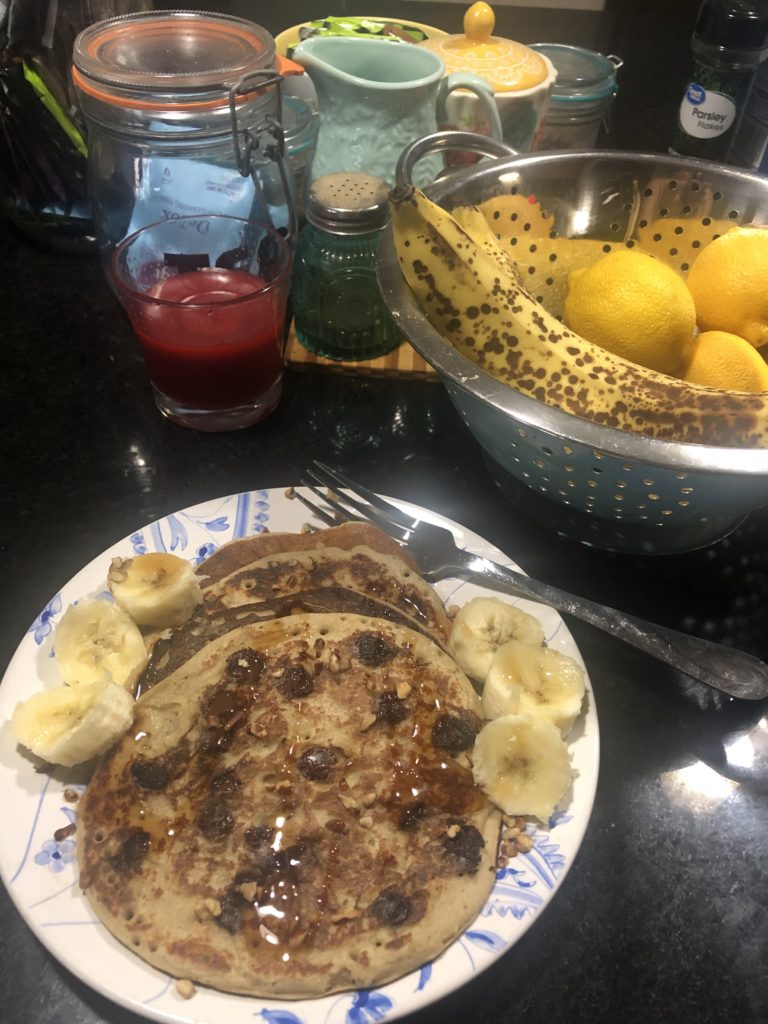 Ingredients:

Cook time less than 15 minutes 
You will need: 
*2 ripe bananas 
*1/4-1/2 cup plant based milk ( I prefer Organic soy milk but any plant based milk is fine) 
*1 cup oat flour ( you can make your own with regular oats and a blender) 
Directions:

1. Mash bananas in a bowl with a fork. 
2. Mix in oat flour and plant based milk. A fork or a whisk works fine.
3. Use a little coconut oil to heat pan. Scoop batter to make medium sized pancakes. Cook on each side over medium heat until the batter starts to bubble, than flip with a large spatula. 
4. You can add other ingredients, vegan chocolate chips, berries, nuts, apples. Get creative.
5. Serve with a little all fruit jam or  a drizzle of real maple syrup. Trader Joe's has one that's reasonably priced. 

Happy Meatless Monday, enjoy your vegan pancakes and feel good that you are starting the brand new week with potassium filled nutrition.