Hi Everyone!
Welcome to a brand new week of workouts! We are starting the week with a 28-Minute Total Body Workout. This is a throwback workout. I filmed it when I was pregnant with my daughter, last summer. You don't need any equipment, and you can work to your own level. For example, if you want to amp up the intensity you can choose to add dumbbells or a weighted vest to the workout.
I will be filming new workouts this week. My goal is to have three new workouts and two throwback workouts. I've been struggling a bit to get things in. I'm having some tough days and I'm not sure if that's due to postpartum hormones, the pandemic, lack of sleep, or a combination of all of the above.
Yesterday I intentionally set aside my plan to film a workout, because I was dealing with some anxiety, and I knew I needed to get outside and have some relaxed time with my family. We went on a hike together, and the time spent in nature did wonders for my disposition. I feel badly that I didn't post the Saturday workout that I had planned, but I needed sunshine and the smell of crushed leaves.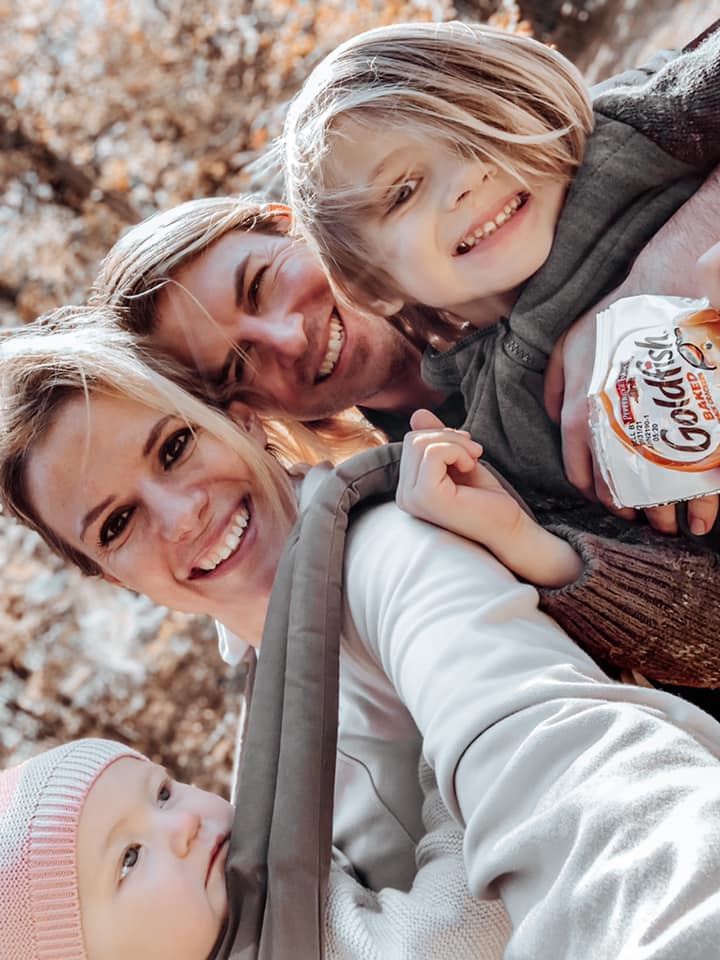 Metal health is an important part of overall health, and I try to give my mental health the same care and attention that I dedicate to my physical health. Sometimes, that means an unplanned day off and other times that means an extra sweaty intense workout. Learn to listen to what your body needs.
We have another great vegan recipe from Rose this week. It's easy Vegan Tacos. I brought some tofu, and I'm planning to try it tonight for #MeatlessMonday. Of course, there is always taco Tuesday, although I personally enjoy tacos any day of the week.
Let me know what you think of today's workout, and our recipes this week. I have a frittata recipe, zoodle antipasto salad and a smoothie recipe to share. If there is a certain recipe you want to see next, let me know!
Have a great start to the workout week!
Melissa
PS You can find me on Social Media: @BenderFitness and on Facebook: @MelissaBenderFitness and Jesse is on Instagram: @BenderCrosby1
PPS If you want to help support BenderFitness so we can keep bringing you new workouts, your donation is greatly appreciated: https://www.patreon.com/BenderFitness.
Always consult your doctor before starting this or any workout program. You can follow along with the workout video, and check out the photo tutorial below.
Interval Timer Set for 28 Rounds of 10/50.
1. In/Out Squat
2. Quadruped Rainbow-Right
3. Quadruped Rainbow-Left
4. Hydrant-Right
5. Hydrant-Left
6. Reach Through Hip Lift
7. Elbow Tap Side Plank-Right
8. ElbowTap Side Plank-Left
9. Reverse Plank Leg Lift
10. Angel Abs
11. Forearm Plank to Dolphin
12. Tricep Push-up-Right
13. Tricep Push-up – Left
14. Table Dips
15. Toe Tap Push-ups
16. Walk the Plank
17. Mountain Climbers
18. Floor Tap Hop-Right
19. Floor Tap Hop-Left
20. Plié Jump
21. Pendulum Squat-Right
22. Pendulum Squat-Left
23. Squats
24. Down Dog Heel Press-Right
25. Down Dog Heel Press-Left
26. Figure Four Pulse-Right
27. Figure Four Pulse-Left
28. Plié Pulse