Please welcome Rose Bruno Bailey as a BenderFitness recipe contributor. Rose is Vegan and is looking forward to sharing some of her favorite veggie based recipes with us.
Rose's Recipe Inspiration
Tomorrow is Taco Tuesday, and everyone loves Taco Tuesday. I wasn't a taco fan until recently, and I didn't understand everyone's fascination with tacos. 

Then one day I started experimenting in the kitchen, looking for ways to meal prep my favorite vegan foods in the oven. I roasted a big pan of veggies, sweet potatoes, and a separate pan of tofu. No veggie was off limits, and I especially love roasting purple cabbage.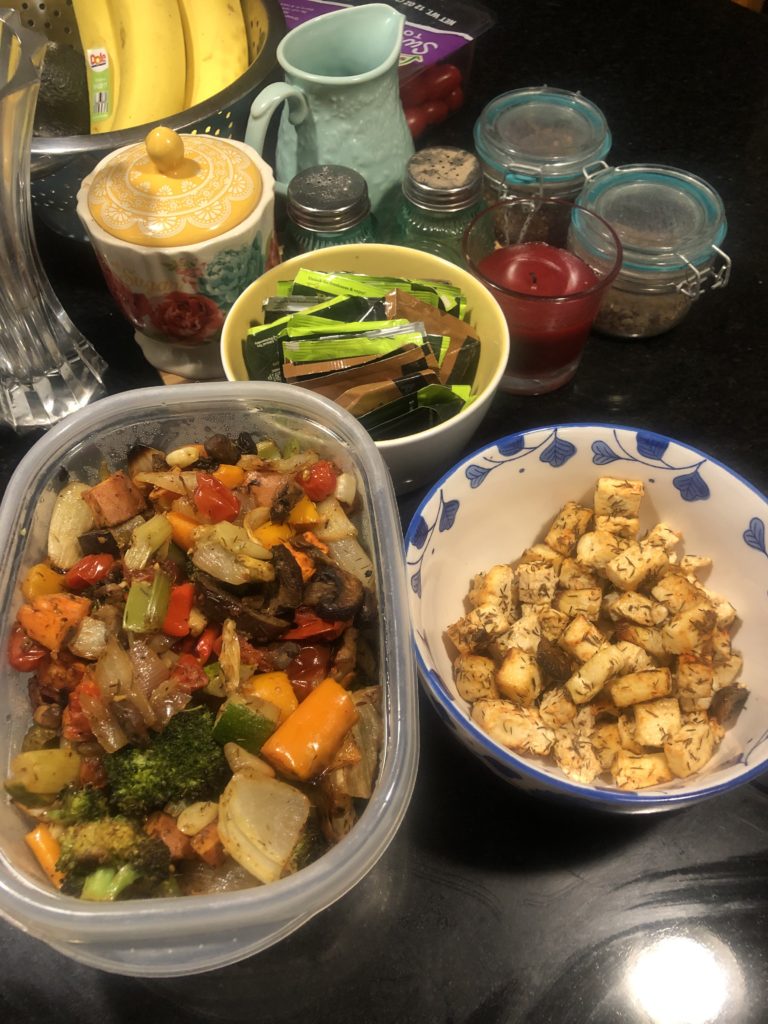 I decided tacos were a good idea, and with a little help from sriracha sauce and avocado I finally understood the love affair with tacos. 

I now love tacos too, consider me late to the taco party; and what an easy and healthy way to eat your veggies.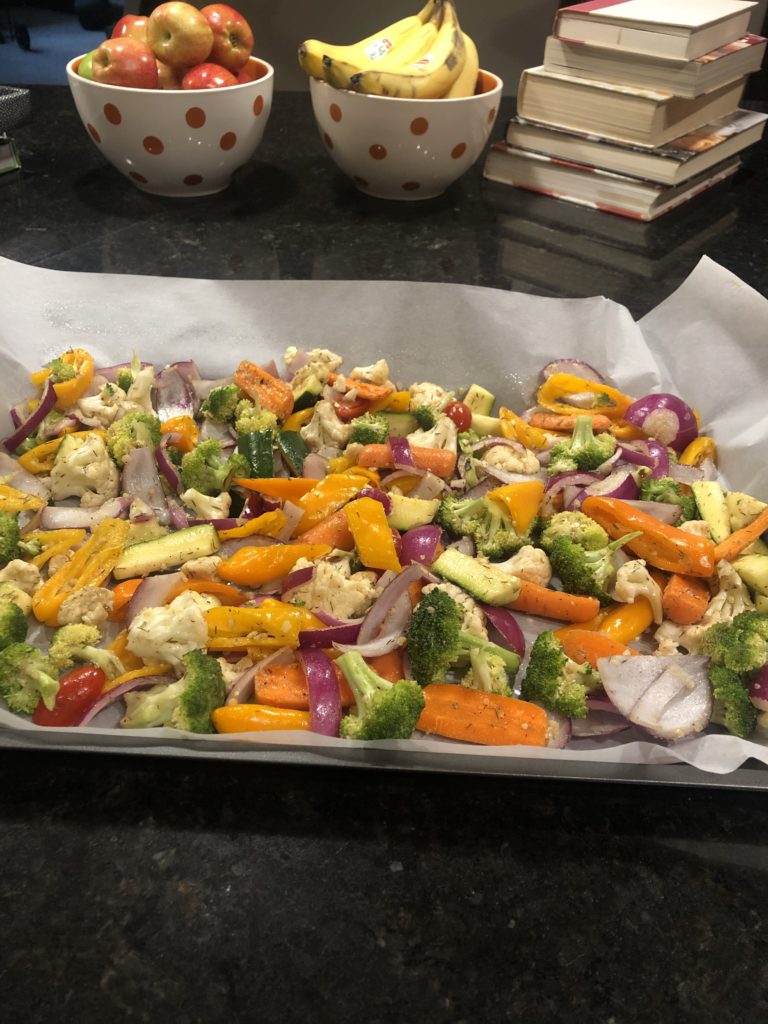 You will need: 
Two big sheet pans.
 Parchment Paper
Extra Virgin Olive Oil
Dried thyme 
Salt
Black Pepper 
Cayenne Pepper 
Cumin 
Vegetables: Any veggies will do, these are my favorites. 
Diced zucchini 
Diced Sweet Potatoes  
Diced asparagus 
Chopped Red cabbage  
Cherry tomatoes halved 
Green peppers quartered 
Red peppers quartered 
Yellow peppers quartered 
Cauliflower florets 
Extra firm tofu, water squeezed out and cut in cubes 
Warmed Tortillas of Your choice 
Avocado 
*Optional Vegan sour cream 
Pre-heat oven to 400
1. In a large bowl combine veggies in two tablespoons olive oil. Toss tofu separately in another bowl. 
2. Lightly season both bowls with salt, pepper, a few dashes of thyme, cayenne pepper, and cumin to taste. *You could also use taco seasoning. 
3. Arrange vegetables and tofu on parchment paper. *You may need to make two batches. Roast longer cook time veggies like cauliflower, sweet potato together with the tofu,  and cook the other vegetables separate.
You will have two pans to roast.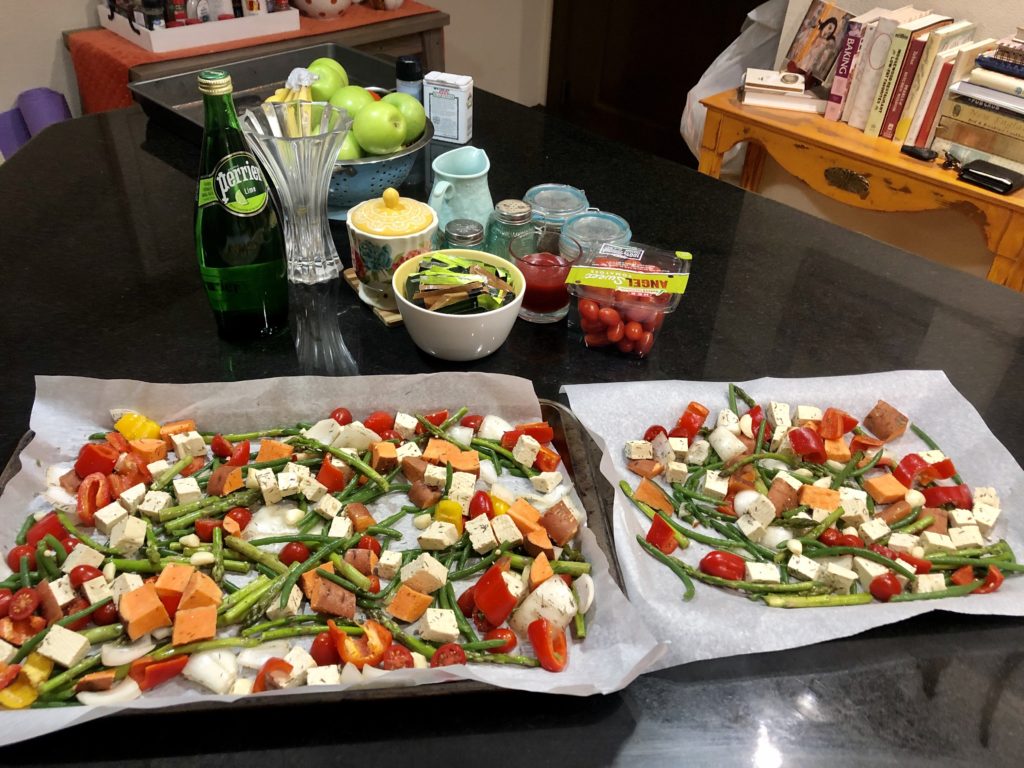 Roast for 20- 30 minutes, checking often. I like my veggies cooked well and my tofu crispy. 
Warm tortillas on a pan for a few seconds on each side. 

Build your tacos, tacos are personal so get crazy and creative. I like the tofu and veggie mix with avocado, sriracha sauce and a dollop of vegan sour cream. My hubby loves chips and salsa as an accompaniment. My favorite sriracha sauce is Trader Joe's. Taco Tuesday is now a thing for my hubby and I. 

buon appetito
Rose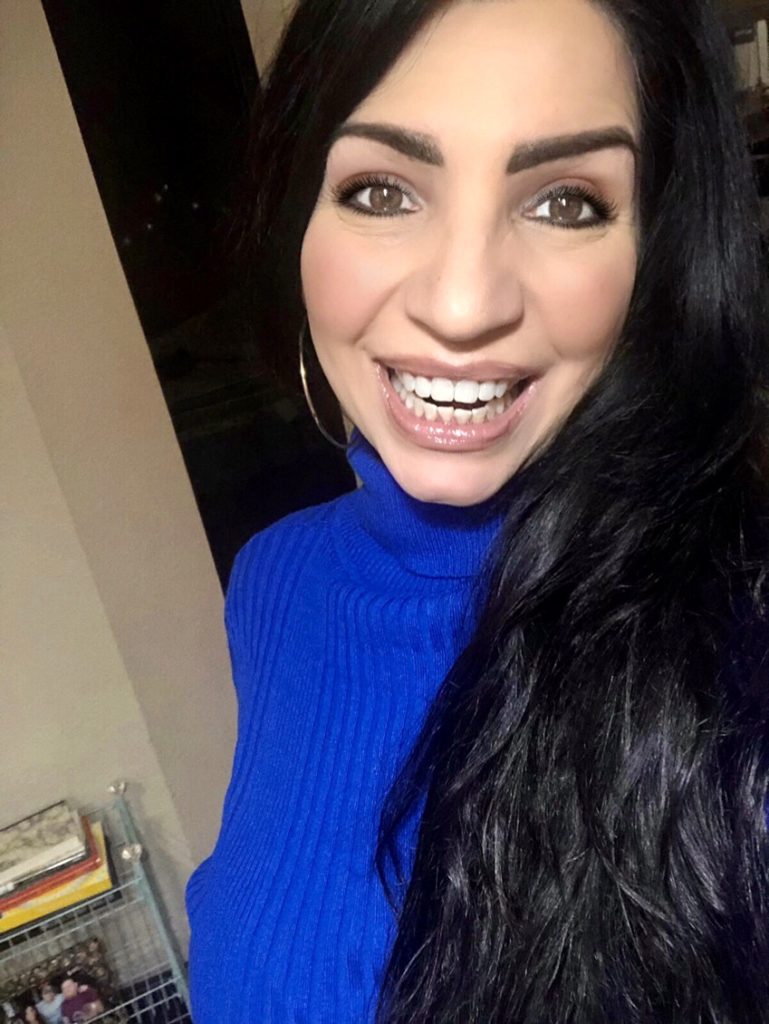 You can find Rose Blogging at: www.MyChangeForaTen.com and on Instagram: @RoseBrunoBailey