Hi Everyone!
I hope you're ready for a quick, but effective workout. One round of today's exercise routine will only take 12-Minutes.
It's fast, but efficient. Today we are combining core exercises with cardio to strengthen and sculpt the abdominal muscles from every angle.
Tabata is a scientifically proven, super efficient method to improve your fitness level in a short period of time. This workout combines three different Tabata rounds.
Each segment of today's workout will take 4-minutes. We have a quick break between rounds. During each 4-minute workout interval we have 8 rounds of 20/10. During the 20-second interval, get in as many reps as you can with good form. Push yourself. During the 10-second intervals it's rest time.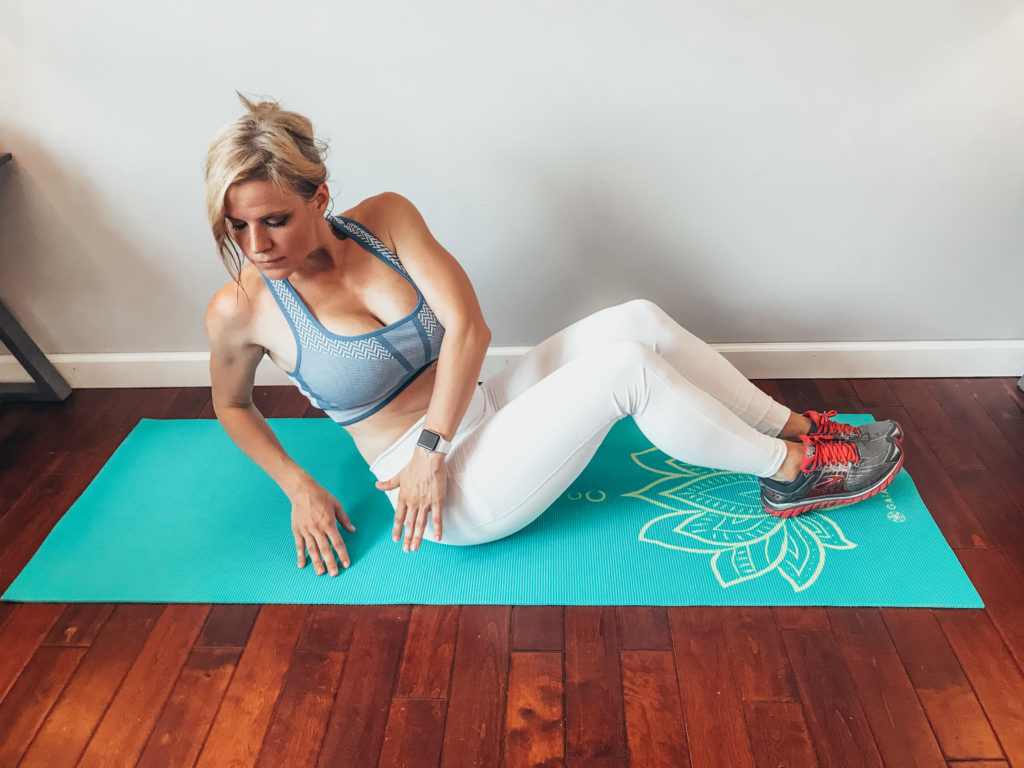 Be sure to do a quick warm-up before starting. You warm up can be anything that gets your body warm and your heart rate elevated. Jump rope, jumping jacks, walking or jogging are all great warm-up options.
Be sure to hydrate after your workout, and let me know if you liked it! When you add a workout to Pinterest, share it on FB or IG, or like/comment on my posts on social media it helps us to stay visible (which also helps us stay free!)
As always, thank you for working out with me! I hope you found today's workout challenging, but fun.
See you soon, with another new workout.
Melissa
PS You can find me on Social Media: @BenderFitness and on Facebook: @MelissaBenderFitness and Jesse is on Instagram: @BenderCrosby1
PPS If you want to help support BenderFitness so we can keep bringing you new workouts, your donation is greatly appreciated: https://www.patreon.com/BenderFitness.
1. Bicycle Glutes
2. Side Plank Hip Tap: Right
3. Side Plank Hip Tap: Left
4. Plank Toe Tap
1. High Knees
2. Mountain Climbers
3. High Knees
4. Frogger
1. Russian Twist
2. Three Point Leg Lift
3. Sit Thru
4. Superman