Welcome to Total Body Sculpt Workout #6.
This is a fantastic and effective full body workout. If you have dumbbells, grab them. If you don't own dumbbells, you have two options: do the exercises with body weight or grab some water jugs, or something from around the house to add a little bit of resistance to your workout.
This entire workout is completed in standing, so you won't be getting up and down. Try to keep your transitions quick between the cardio and each movement, so that you are maximizing the results.
You will find the full length workout video and the photo tutorial for each exercise below.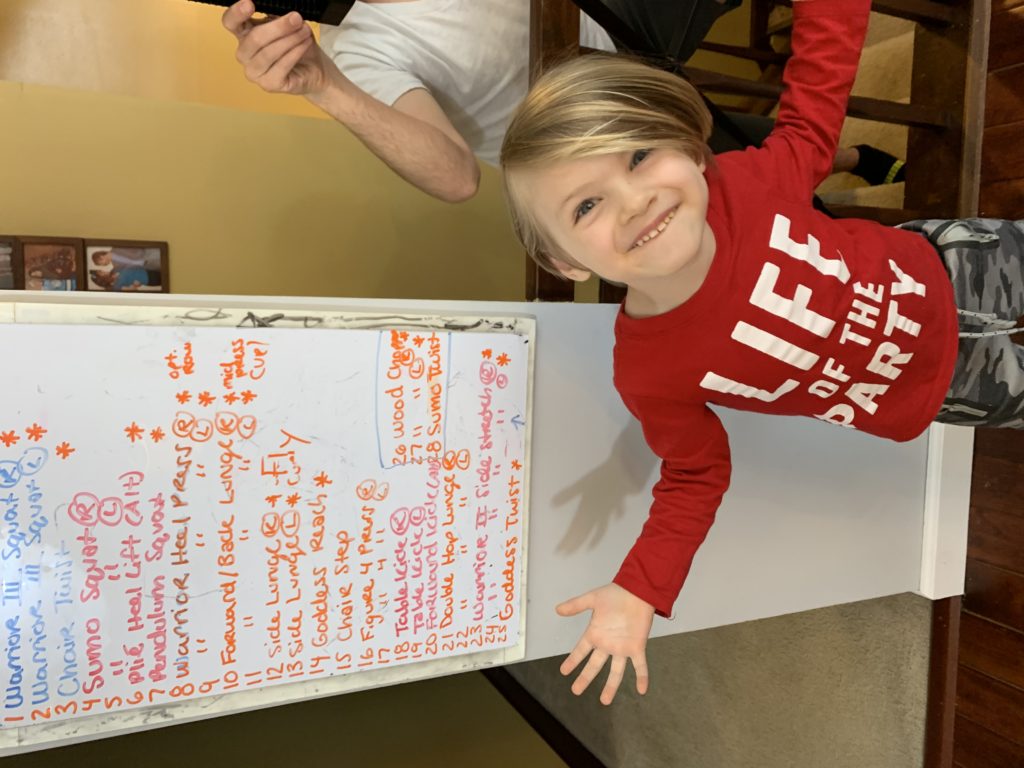 Choosing the Right Amount of Weight for your Dumbbells:
How much should your dumbbells weigh? The number is going to vary for everyone. You want the weights to be heavy enough that your last 2-3 reps are a struggle, but you are able to complete them with good form.
Heavier weights are fantastic for building muscle. For muscle building you want to max out around 8-12 reps. For strength/endurance you should max out around 15-20 reps.
There are formulas for determining your 1-Reps Maximum. Knowing that number can help you select the right amount of weight for your workouts. Remember, it will be different for different muscle groups.
For the sake of this video, I used two light weights to add a little bit of resistance, but it wasn't enough for me to ever max out my reps. Next time I will be using a heavier dumbbell.
Nutrition: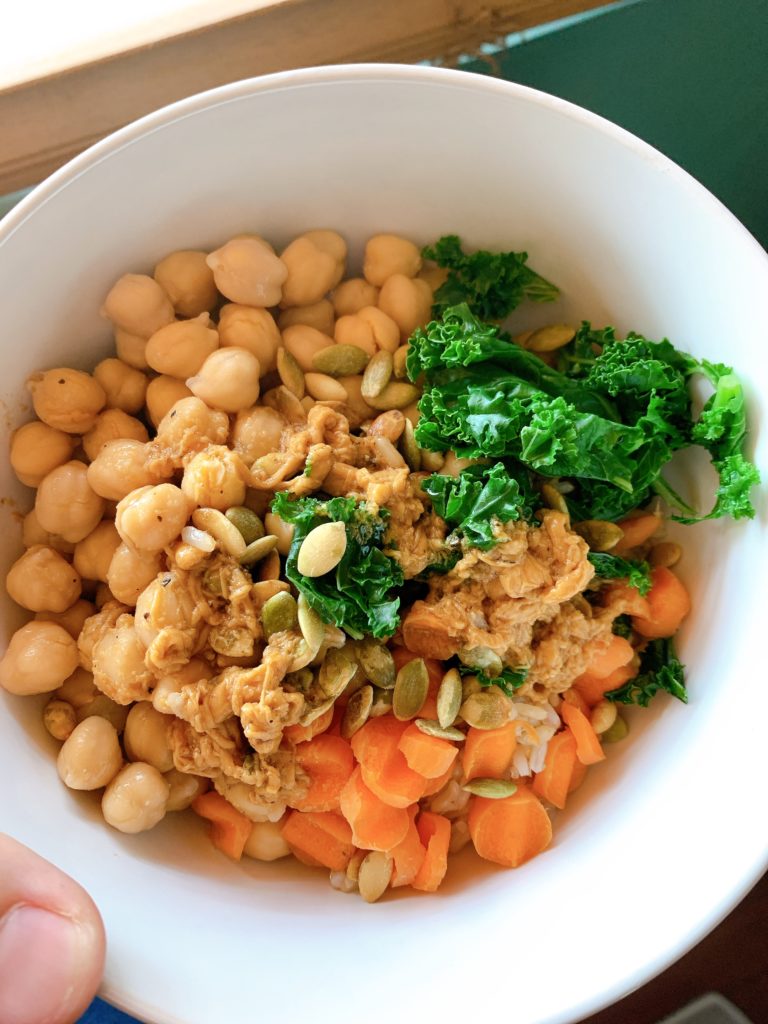 Focus on adding more vegetables into your meals. When you focus on having the largest part of your meal being vegetables, you are adding a lot of nutrient dense foods into your diet.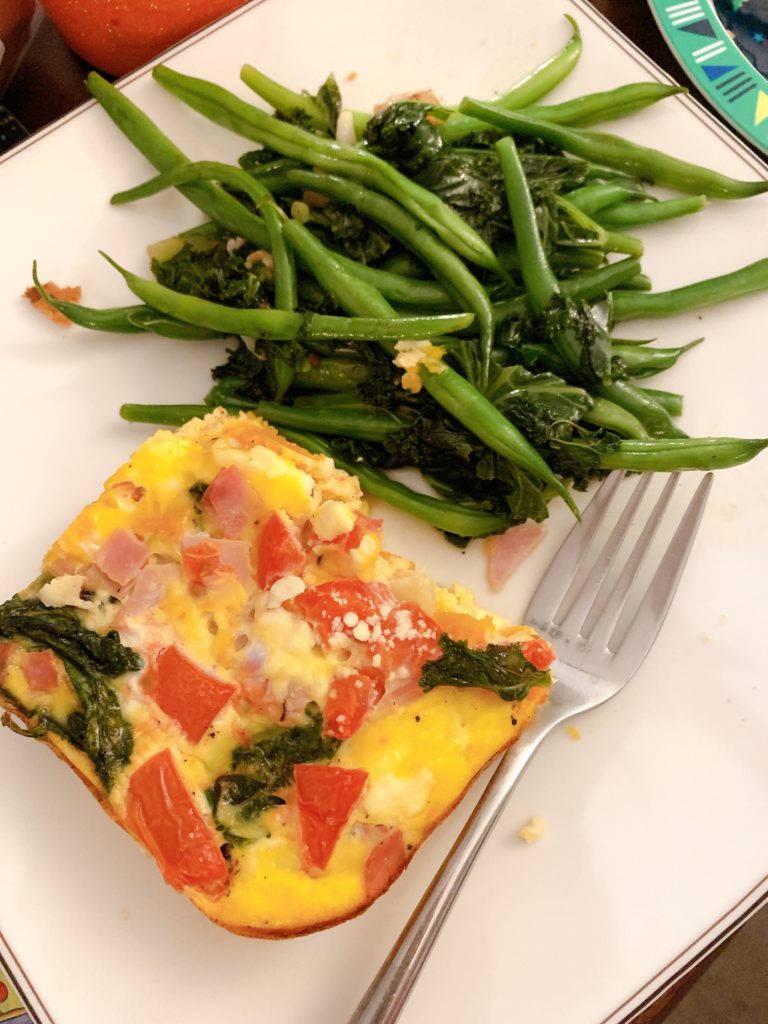 I hope you enjoy the workout! Keep an eye out for Total Body Sculpt Workout #7 soon.
Melissa
PS You can find me on Social Media: @BenderFitness and on Facebook: @MelissaBenderFitness and Jesse is on Instagram: @BenderCrosby1
PPS If you want to help support BenderFitness so we can keep bringing you new workouts, your donation is greatly appreciated: https://www.patreon.com/BenderFitness.
Interval Timer Set for 28 Rounds of 35/50.
Equipment (Optional): Dumbbells
Warrior III Squat: Right
Warrior III Squat: Left
Chair Twist
Sumo Squat: Right
Sumo Squat: Left
Plie Squat
Pendulum Squat
Warrior Heel Press (Optional Row): Right
Warrior Heel Press (Optional Row): Left
Forward/Backward Lunge (Optional Curl): Right
Forward/Backward Lunge (Optional Curl): Left
Side Lunge (Fly): Right
Side Lunge (Fly): Left
Goddess Reach
Chair Step
Figure 4 Press: Right
Figure 4 Press: Left
Double Lunge Hop: Right
Double Lunge Hop: Left
Warrior II Reach: Right
Warrior II Reach: Left
Table Kick: Right
Table Kick: Left
Goddess Twist
Wood Chopper: Right
Wood Chopper: Left
Forward Kicks
Sumo Twist