Welcome to this week's workout program! I have 7 great workouts on the agenda for us this week.
We are starting off the week strong, with a Total Body Burpee Burn. Then we move into a Core and Legs focused workout to start targeting specific muscle groups. On day 3 we are back for another Total Body workout. Day 4 is a Quick Stomach Toning Workout. Day 5, grab a couple of dumbbells for some resistance training. Day 6 is a Glute/Butt Shaping Workout. Day 7 is all about stretching. Don't skip your stretching! It's an important part of the process. If the yoga is too intense for your active rest day, do some gentle stretching.
This schedule can be modified to fit your needs. You can substitute 1-2 workouts for rest days. Aim to get in at least 5 great workouts this week. Track your workouts, or post social media check-ins to help yourself stay accountable. I love seeing your posts and having a chance to cheer you on. Having a support system, whether it's in person or online, can help you stay consistent with your goals.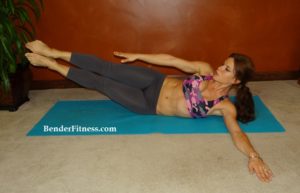 Thanks for working out with me! Have fun this week, and let me know which workout is your favorite! I love to see your workout check-ins. Seeing your posts keeps me motivated.
Take some time this week to give yourself kudos for making it to Week 9 of the #BFBodyFit Workout Program. You should be noticing some changes in your fitness, endurance, and energy levels by now. Check in with your body, and see how you are feeling and what changes you are noticing. These changes may be physical, mental, emotional, or improved overall health. Each area of your wellness is equally important.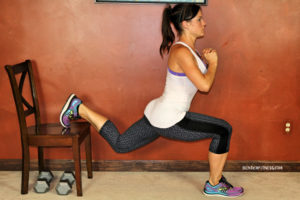 Enjoy and have fun! Let's get stronger together.
Melissa
PS You can find me on Social Media: @BenderFitness and on Facebook: @MelissaBenderFitness and Jesse is on Instagram: @BenderCrosby1
For my non-fitness related posts, I am on Instagram as @Melissa_Bender_Life
PPS If you want to help support BenderFitness so we can stay free and sustainable, your donation is greatly appreciated: https://www.patreon.com/BenderFitness
Workout 1:
Burpee Body Burn Workout.
Workout 2:
Core and Legs Workout.
Workout 3:
Full Body Workout.
Workout 4:
Quick Stomach Toning Workout
Workout 5:
Standing Dumbbell Workout
Workout 6:
Butt Shaper Workout
Workout 7:
25-Minute Yoga Flow