Hi Everyone,
Welcome to a brand new week of workouts!
This week we have six workouts on the agenda. Get ready for a fantastic week of exercise to strengthen your body and improve your overall health and wellness. If you are brand new to BenderFitness workouts, remember that you can modify the exercises to suit your personal needs. That can mean doing a lower impact variation of an exercise, or adding weights to increase the intensity of the workout.
Any easy way to modify an exercise, is to take the plyometric (jumping) version of the exercise and make it low impact. For example, Squats can be substituted for Squat Jumps, or Alternating Lunges for Lunge Jumps. Side Planks are very challenging for most people, so if you aren't quite ready for the harder variations, hold a static side plank. Remember to listen to your body and adjust as needed.
As you progress through these exercises you will build strength, endurance, power and overall fitness. When you stick to your program you will see and feel your body growing stronger. Before you know it, you will be pushing through these workouts for max reps without rest breaks.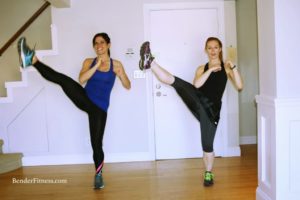 This week's schedule includes HIIT (High Intensity Interval Training), LIIT(Low Intensity Interval Training), and Yoga. You will also get in a few Total Body Workouts, along with a Lower Body Workout and Core focused workout.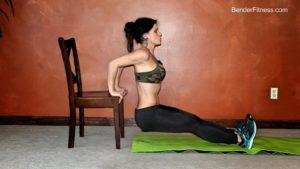 Thanks for working out with me! Have fun this week, and let me know which workout is your favorite! I love to see your workout check-ins. Feel free to tag me in your photos or videos on Instagram and I might share them to my story. Seeing your posts keeps me motivated.
Enjoy! Let's get stronger together. 
 Melissa
PS You can find me on Social Media: @BenderFitness and on Facebook: @MelissaBenderFitness and Jesse is on Instagram: @BenderCrosby1
For my non-fitness related posts, I am on Instagram as @Melissa_Bender_Life
PPS If you want to help support BenderFitness so we can stay free and sustainable, your donation is greatly appreciated: https://www.patreon.com/BenderFitness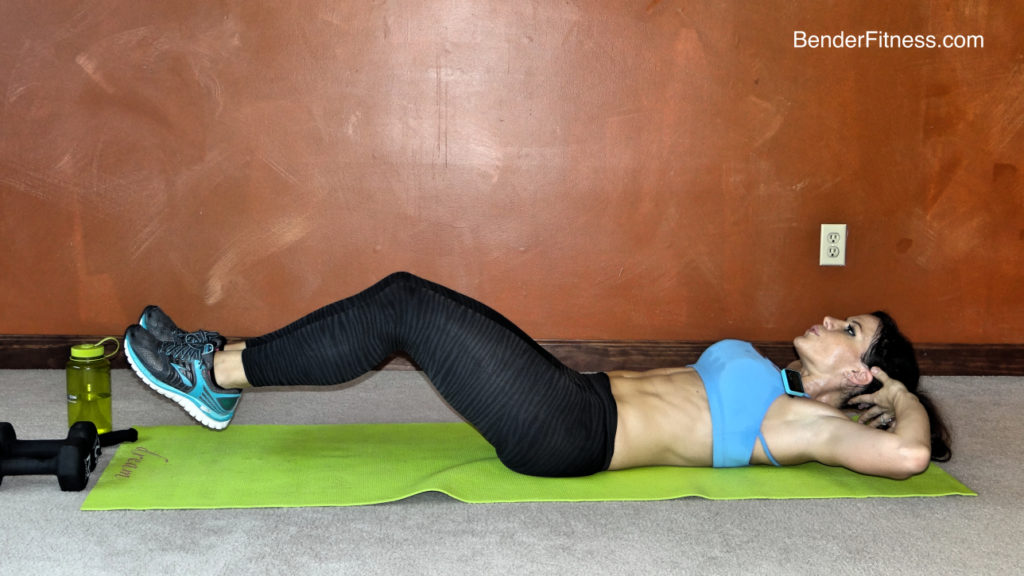 Workout 1: Total Body Cardio Fat Burning Workout
Workout 2: Standing Lower Body Workout
Workout 3: 18-Minute Total Body HIIT Workout
Workout 4: Plyo HIIT and Cardio Burn
Workout 5: Total Body Workout
Workout 6: Yoga Stretch and Strength
Workout 7: Rest or Active Rest Day
Rest Day. You can also choose to have an active rest day, and incorporate some gentle movement in your day. Keep it low intensity, you shouldn't be getting out of breath or going at a higher intensity. Rest helps you gain strength and prepare for a new week of workouts.