Hi Everyone!
Welcome to today's workout! I am excited to bring you a fantastic Total Body Workout. This is a great collaboration between BenderFitness and Coach Sean Vigue.
You don't need any equipment for this workout (except maybe a yoga mat) and it can be done anywhere.
You will start out with me for a LIIT Workout, completed primarily in standing. I do give some options for higher impact substitutions for those of you looking to take the workout to the next level of intensity. You can also add weight via dumbbells or a weighted vest if you want to amp up the workout.
You will finish the workout on the mat with Sean Vigue, for a core based Pilates workout flow.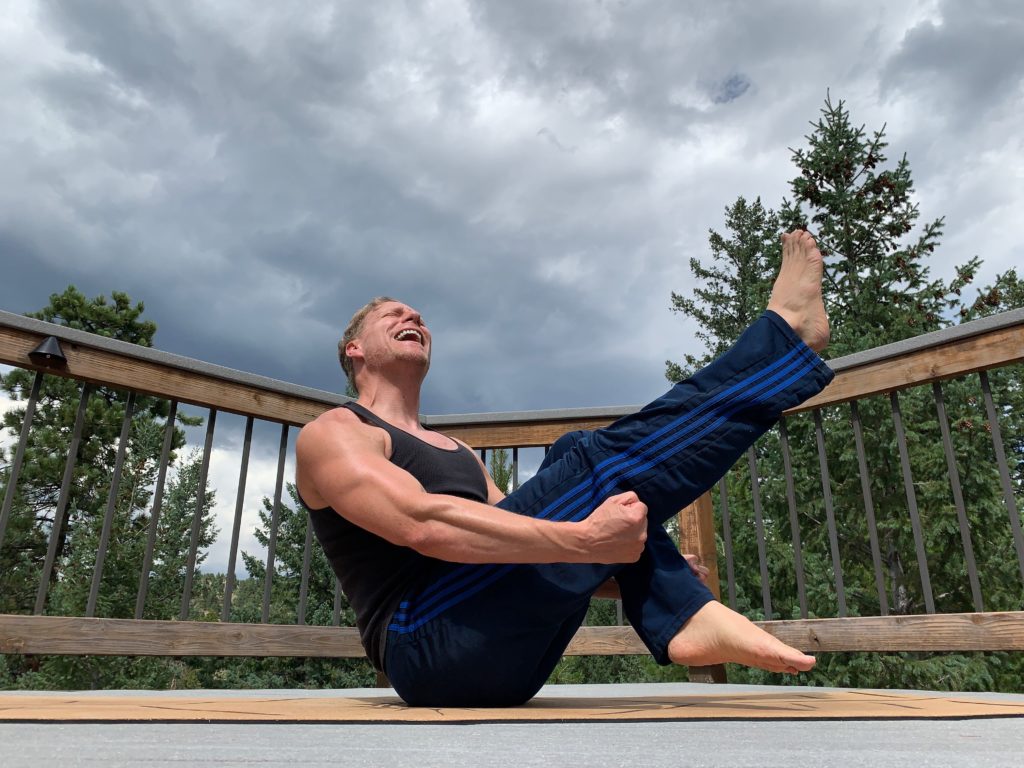 Sean and I have done several workout collaborations together, and I always enjoy the variety and versatility we are able to bring to our workouts when we join forces.
Fit Pregnancy Workout Guidelines:
Currently I am still in my first Trimester of pregnancy. That means that I have to watch my workout intensity and prevent my body from overheating. Core temperatures over 101 degrees Fahrenheit can be dangerous to the baby. Other than that I have no current workout restrictions.
I am still able to do traditional core exercises. Some doctors recommend stopping traditional core movements (like sit-ups) once you head into the second trimester, however, my doctor has given me the green light to continue through my 15th week of pregnancy.
If at any time before that point I notice that I am unable to maintain core engagement through my transverse abs during any core focused workouts I will stop doing them.
*All pregnancies and bodies are different. Always, ALWAYS, consult with your doctor about your specific pregnancy and workout needs. Your doctor knows you and your pregnancy best, and can give you individualized recommendations.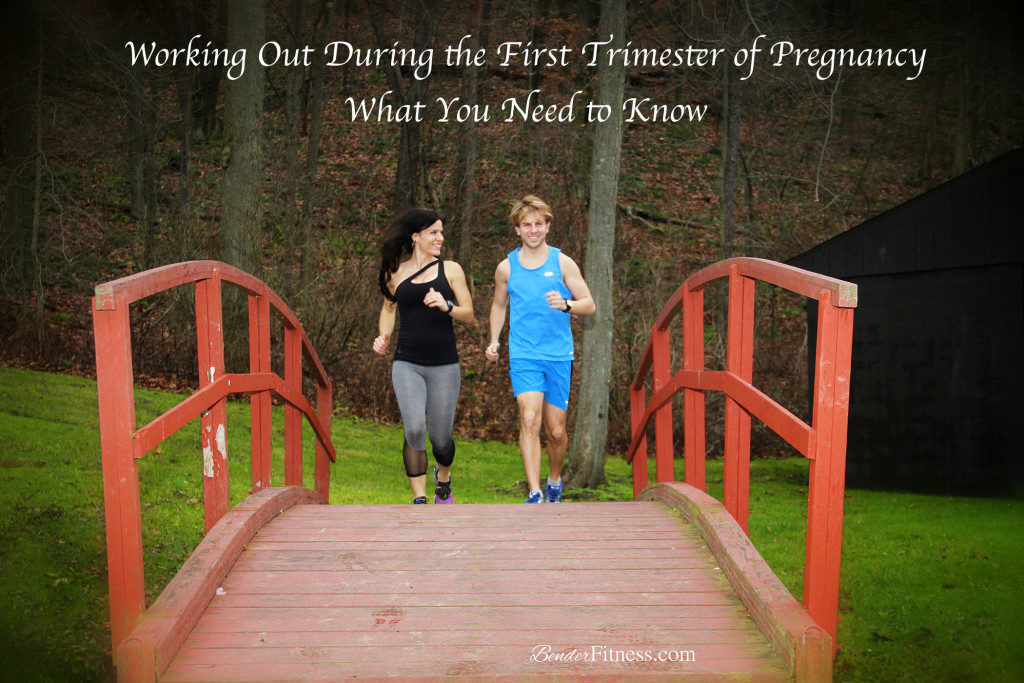 You can read more about First Trimester Fitness: What you Need to Know About Working Out in the First Trimester here: https://www.benderfitness.com/2015/12/working-out-in-the-first-trimester-of-pregnancy-what-you-need-to-know.html
I hope that you all enjoy today's workout! Let me know what you think about this collaboration!
See you soon.
<3 Melissa
PS You can find me on Social Media: @BenderFitness and on Facebook: @MelissaBenderFitness and Jesse is on Instagram: @BenderCrosby1
PPS If you want to help support BenderFitness so we can get a new camera & new equipment & make our site more sustainable your donation is greatly appreciated: https://www.patreon.com/BenderFitness. 
Total Body Workout. No Equipment Needed.
Start out with a Low Impact Interval Training (LIIT) Workout and Finish with a Core Focused Pilates Workout and Cool Down. You can do this workout anywhere.
– [ ] March
– [ ] Modified Jumping Jacks
– [ ] Low Impact Burpee
– [ ] Sumo Squat Twist-Right
– [ ] Sumo Squat Twist Left
– [ ] Speed Skater
– [ ] Air Squat
– [ ] Table Kick-Right
– [ ] Table Kick-Left
– [ ] Warrior III Leg Pulse-Right
– [ ] Warrior III Leg Pulse-Left
– [ ] Plie Squat to Side Reach-Right
– [ ] Plie Squat to Side Reach- Left
– [ ] Chair Twist to Toes
– [ ] March
Roll out your mat to finish with Core Focused Pilates with Coach Sean Vigue.