Hi Everyone!
Welcome to today's Total Body Workout! This exercise routine requires No Equipment, and can be done anywhere. It's low impact (no jumping) so it's apartment and hotel room friendly. All you need is a little bit of space and the determination to get your workout done.
Remember, motivation only gets you so far. The determination to keep going is what gets you through and helps you create a healthy lifestyle.
Big News!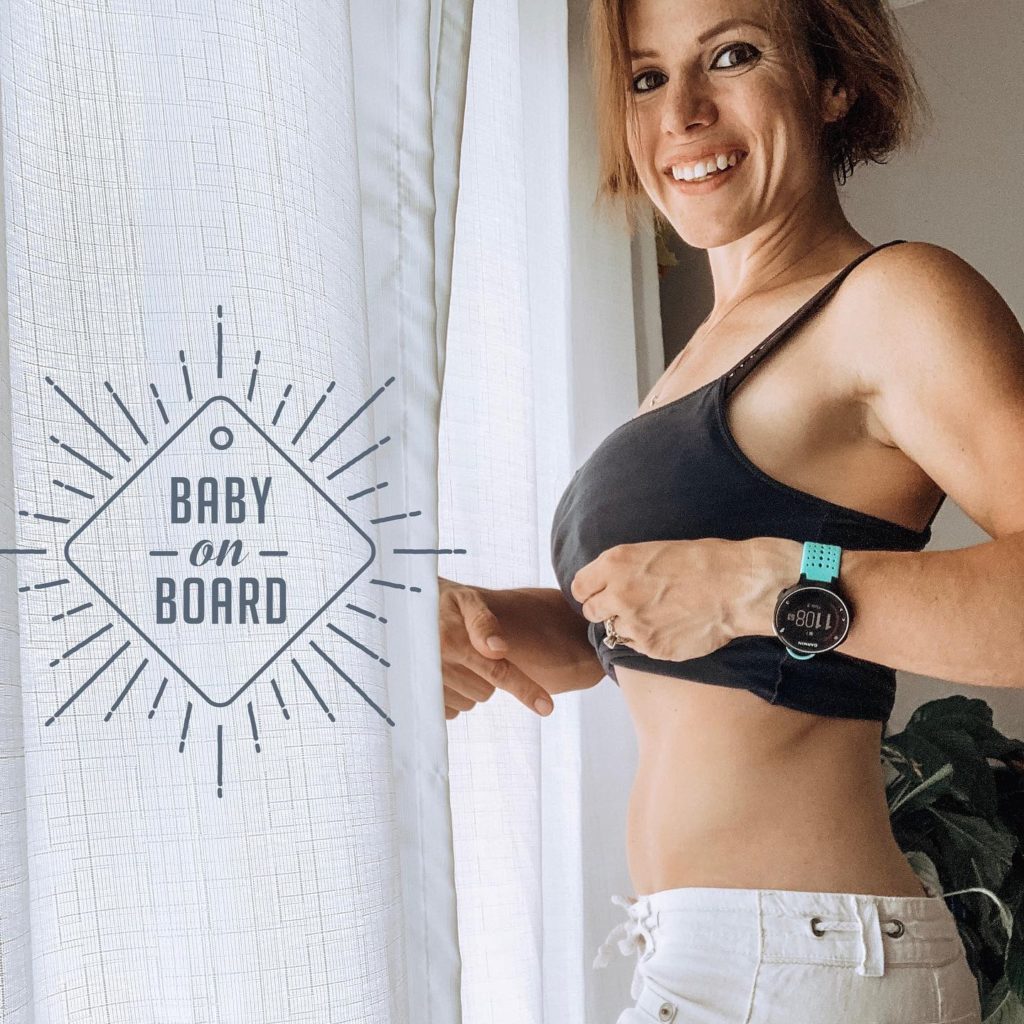 As I mention in this workout video, I am in my first trimester or pregnancy. We are very excited to welcome another member into our family. Exercising at least 30-minutes per day at a moderate intensity is recommended throughout pregnancy by the American Pregnancy Association.
I filmed workouts throughout my first pregnancy, as well as teaching Boot Camp and Yoga group classes. I will continue to do the same (barring any complications that would prevent me from doing so). I am excited for Healthy and Fit Pregnancy #2.
You do not have to be pregnant to enjoy and benefit from this workout. Some quick rules to keep in mind if you are pregnant:
Always check with your doctor. They know you and your pregnancy best. They are the ones you should take guidance from.
Historically monitoring your heart rate during workouts was recommended. Newer evidence shows that there is no set heart rate to stay below, but you should notice Rate of Perceived Exertion. If the workout feels too hard it is. Listen to your body.
Avoid extreme breathlessness. If you are working to the point where you can't talk you are working too hard.
During the first trimester it's very important to keep your core temperature below 101 degrees. So workout in cool environments, and don't push yourself to superhuman levels of intensity. If exercising outdoors in heat, keep the intensity lower. I've been doing a lot of walking instead of running, because temperatures are high. With my first pregnancy, I was able to run outdoors in my first trimester, because we had cool fall weather.
During the first trimester there are no exercise restrictions. As always, if something hurts or feels uncomfortable, STOP.
If you have any problems during a workout (pain, bleeding, something just doesn't feel right, etc) stop immediately and call your doctor.
Exercising during pregnancy does not increase the risk of miscarriage in a standard low risk pregnancy. If your doctor has deemed you high risk, discuss safe exercise options and recommendations.
I hope that you enjoy this workout! I went through it 2X and followed it up with a walk outside. Jesse did the second round with me, and found it to be a good full body challenge.
Have fun and thanks for working out with me!
<3 Melissa 
PS You can find me on Social Media: @BenderFitness and on Facebook: @MelissaBenderFitness and Jesse is on Instagram: @BenderCrosby1
PPS If you want to help support BenderFitness so we can get a new camera & new equipment & make our site more sustainable your donation is greatly appreciated: https://www.patreon.com/BenderFitness.
16-Minute LIIT (Low Impact Interval Training) Full Body Workout: Fantastic Results!
Toe Touch Pushups
Lunge (Alternating)
Angel Abs
In/Out Squats
Oblique Lower Leg Tap (Right)
Oblique Lower Leg Tap (Left)
Kneeling Kickback (Right)
Kneeling Kickback (Left)
Forward/Backward Lunge (Right)
Forward/Backward Lunge (Left)
Leg/Hip Lift
Temple Tap Abs
Leg Circles (Right)
Leg Circles (Left)
Prone Heel Press
Seated Rotation