Hi Everyone!
Welcome to this week's workout schedule! As always, we have six excellent workouts on the agenda for this week. You will find the video playlist below, as well as links to each daily workout breakdown.
We have a fun combination of workouts this week. Everything from HIIT, to LIIT (Low Impact Interval Training), and even some yoga.
This week I was drawn by the very talented, Justin Maas. He drew a photo from one of my workouts, so I decided to include that routine in our weekly schedule. It's a favorite of mine, and I hope you enjoy it.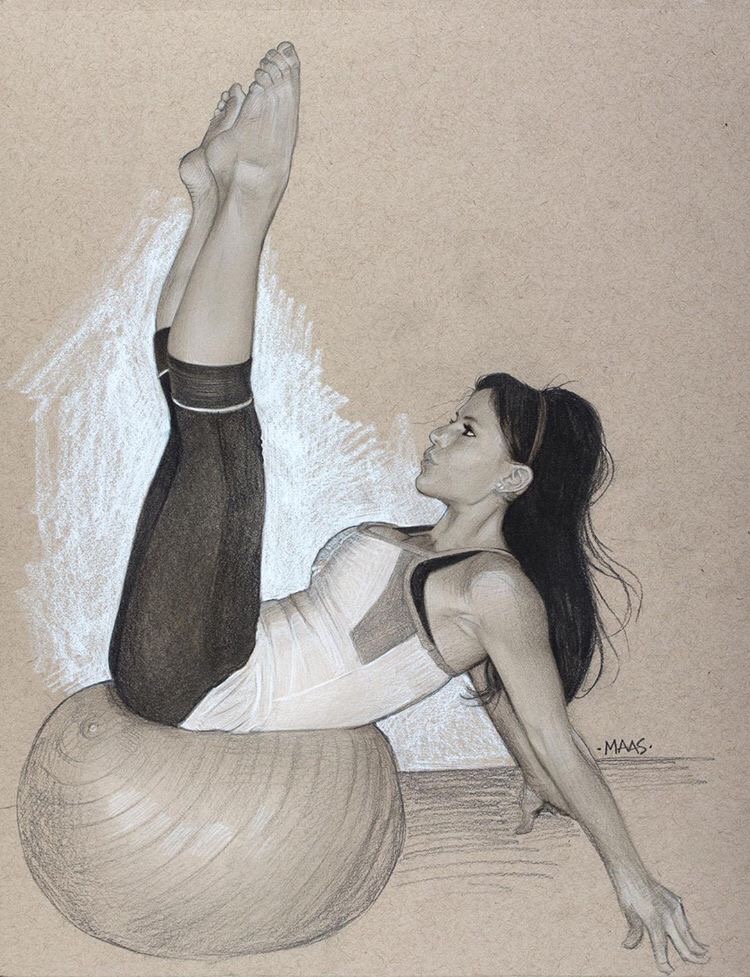 Bonus Challenge:
Our bonus challenge for this week is to incorporate mindfulness into our daily routines. Since the start of this year I have been focusing on meditation. Mindfulness can mean a lot of things: self reflection, meditation, making a conscious effort to remain present.
When I say "remain present" I mean, in the moment that is happening right now. Without distraction, without multi-tasking, remain aware and engaged in what is happening in the moment. This can be more challenging than it seems, but it is very beneficial mentally and emotionally. It can also foster deeper connections with your loved ones, when you provide them with your undivided attention.
Have fun and get sweaty! Let me know what you think of this week's workout routines! I hope you enjoy them, and finish this week feeling stronger and more energized than you do on Day 1.
Melissa
PS You can find me on Social Media: @BenderFitness and on Facebook: @MelissaBenderFitness and Jesse is on Instagram: @BenderCrosby1
PPS If you want to help support BenderFitness so we can keep bringing you new workouts, your donation is greatly appreciated: https://www.patreon.com/BenderFitness.
Day 1:
Day 2:
Day 3:
Day 4:
Day 5:
Day 6:
Day 7: Rest