Hi Everyone!
Welcome to our weekly workout schedule! I'm a bit late getting this posted. I apologize, it has been super hectic and this is the first chance I have had to sit down at the computer and get caught up.
We have a great workout week planned for this week. We are starting this week with the Tabata workout I filmed on Facebook Live last week. If you didn't get a chance to try it then, you have the opportunity now! It's a great Total Body routine, and I think you will like it.
Since we are going high intensity on the first workout, we will do a Low Impact Standing Workout for Day 2. I actually love this workout. It is unexpectedly challenging, so don't be surprised if you feel some muscle fatigue a few days later.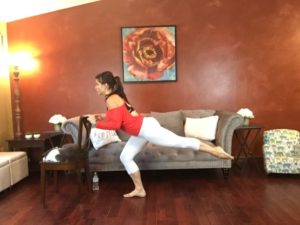 Day 3 is a Total Body HIIT Burn Workout. It's has some fun and challenging moves, that I think you will like.
Day 4: Grab some dumbbells. We are going to focus on strengthening and sculpting the lower body. I love Lower Body Exercises. The lower body houses some of the largest muscles in the body, so working your Lowe body is a great way to build power, while boosting your metabolism.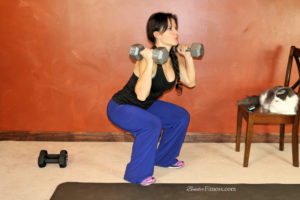 Day 5: We are focusing on sculpting and strengthening the core. Your core helps protect t your posture, and form during pretty much every exercise you do. A strong core, improves your stability.
Day 6: We are doing a body weight workout for your legs, arms and glutes.
Day 7: Rest! You earned it. You can stay active with a walk or some gentle yoga.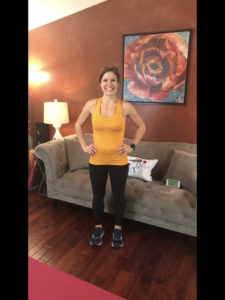 I hope you have fun with this week's workout challenge! Let me know in the comments below, or by checking in on Facebook or Instagram what you thought of the workout schedule.
Enjoy!
❤️ Melissa
PS You can find me on Social Media: @BenderFitness and on Facebook: @MelissaBenderFitness and Jesse is on Instagram: @BenderCrosby1
PPS If you want to help support BenderFitness so we can keep bringing you new workouts, your donation is greatly appreciated: https://www.patreon.com/BenderFitness.
Workout 1:
Total Body Bodyweight Tabata Workout: Challenging Home Workout!
Workout 2:
Workout 3:
Workout 4:
Workout 5:
Postpartum & Beyond: Week 6: Workout 35: 20-Minute Fat Burning, Tummy Sculpting Workout
Workout 6:
Fat Burning, Body Weight Workout for Glutes, Thighs and Arms