Hi Everyone!
Welcome to this week's workout schedule. This week, we have five different home exercise programs on the agenda. Two of the workouts use a little bit of equipment to maximize the burn. The only equipment you need is a chair and a dumbbell. If you don't have a dumbbell, you can do the exercises with body weight, or grab something from around the house to add some resistance to your workout.
Remember, Intensity Matters. It is important to push outside of your comfort zone during your workouts. It's okay to struggle, sweat, breath heavy…when you are in this zone you are teaching your body to adapt and work on a higher level. You are teaching your brain how much your body is capable of.
Exercise is actually a fantastic form of Brain Training. You learn how strong you are, how much you can endure, and how to push through discomfort to achieve your goals. This doesn't just apply to fitness, any time you learn something new you are moving outside of your comfort zone.
My Week: I have been staying super active this week with activities like Hiking and bringing Maverick to the Zoo. Today, I would also like to get in a good run. I'm supposed to be running a 5K this weekend, and I am definitely not in racing shape. I'm not worried about finishing the distance, but racing is a whole other beast. Like working out, a big part of racing is learning how hard you can push yourself, while still being able to sustain your effort to complete the entire workout.
Please let me know what you think of this week's workout schedule. Did you find it challenging enough? Did it help you stay on track? Your feedback helps me to continue to develop programs and workout schedules.
As you can see below, I also included a bonus cardio jump rope burn workout. It is optional, but can be added to any of the workouts as a bonus burn to amp up the intensity. Listen to your body, be sure to incorporate rest days, and support your efforts by staying well hydrated and making some great nutritional choices.
Have a wonderful day, and thank you for working out with us!
<3 Melissa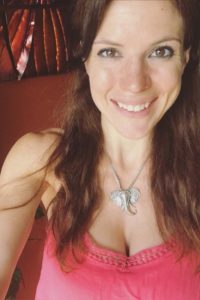 PS You can find me on Social Media: @BenderFitness and on Facebook: @MelissaBenderFitness and Jesse is on Instagram: @BenderCrosby1
For my non-fitness related posts, I am on Instagram as @Melissa_Bender_Life
PPS If you want to help support BenderFitness so we can stay free and sustainable, your donation is greatly appreciated: https://www.patreon.com/BenderFitness
Cardio Bonus: This Jump Rope Routine Can Be Added to Any of the Daily Workouts as a Cardio Bonus: 
10 Minute Jump Rope Skipping Workout: Full Body Workout Challenge: Part 1
Workout 1: Low Impact: Arms, Abs, and Legs 
Workout 2: Core and Cardio
Workout 3: 10-Minute Lower Body Sculpt and 4-Minute Lower Body Tabata
10-Minute Workout To Sculpt & Shape Your Thighs and Butt + 4-Minute Tabata Lower Body Burn
Workout 4: 15-Minute Cardio HIIT & Body Sculpt
Workout 5: Lean Muscle Stretch & Fat Burn (20 Minutes Per Round)