Hi Everyone!
Welcome to this week's workout schedule. This is a fantastic, total body, home workout program. All you need is a couple of dumbbells and a yoga mat. If you don't have any weight's you can choose to do the movements with bodyweight or grab something from around the house to add some resistance to your workout.
I included the workout videos below, as well as a link to the workout breakdown. Let me know if having both helps you, or if you prefer to see everything on one page.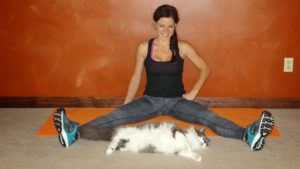 #BFBody Workout Program: I am in the process of creating a new workout program. It's called #BFBody and it is focused on fitness and wellness. The general breakdown of the new program will be similar to what you see below:
HIIT Workout
LIIT Workout
Strength Training Workout
Stretch/Flexibility
Total Body or Area Focused Workout (This one will rotate)
The new program is a combination of new, and current BenderFitness workouts. My goal is to launch the new series by my birthday, which is just a few weeks away. I want to focus on building strength, confidence, and becoming best friends with our bodies. Fitness and Health aren't just physical experiences. It's also a balance of mental health, emotional health, stress management and more.
I have always believed in creating a health/life balance, but the importance of that goal has crystalized since I gave birth to my son. I want you to commit to making your own health, and life balance, a commitment when you join my workout program. I want you to be physically healthier, but also happier. Do you have any other goals for your overall health and wellness? Let me know in the comments. Your feedback helps me develop my programs.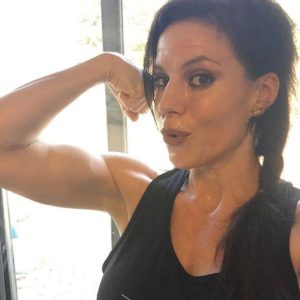 Have fun with this week's workouts! I love seeing your check-in posts and comments! Don't forget to use the hashtags #BenderFitness and #BFBody and tag me in your posts.
Let me know how you feel and what you thought of the exercises and the schedule. I'd also love to hear which exercise you found the most challenging, and which one you liked the most.
Melissa
PS You can find me on Social Media: @BenderFitness and on Facebook: @MelissaBenderFitness and Jesse is on Instagram: @BenderCrosby1 
For my none fitness related posts I am on instagram as @Melissa_Bender_Life
PPS If you want to help support BenderFitness so we can stay free and sustainable, your donation is greatly appreciated: https://www.patreon.com/BenderFitness
Full Body Workout: Dumbbells, Intervals & Body Weight Exercise Challenge