Hi Everyone!
Are you ready for today's workout? The workout I selected for today feature's a very special guest…my sister, Kristen. We did a workout series to prepare for her wedding, and she used all BenderFitness workouts to get in shape. Today's routine is 10 minutes long, but you can repeat it 1-4X for a longer workout, or pair it with cardio of your choice.
To see Kristen's Progress photos and measurement changes: Kristen's Progress: Wedding Series.
I would love to have both of my sister's join me for another workout challenge. We will have to see if I can talk them into it.
Work and Life: I am currently working on my #BFBodyWorkout series. I'm really excited to launch the new series. I wanted to have the new program released earlier, but I had to push the start back a little bit. I have been picking up a lot more therapy shifts, and added another class to my teaching schedule this semester.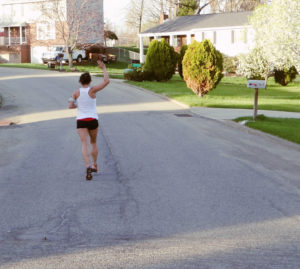 Running: I haven't been running much, but I slowly started incorporating some runs back into my workout schedule. Jesse and I have been doing a family run once per week. Maverick rides in the stroller, and loves all of the sights and sounds. I'm slowly, but surely finding a better balance for exercise, and self care. I never thought those things would be difficult for me, but sometimes I find it hard to prioritize myself.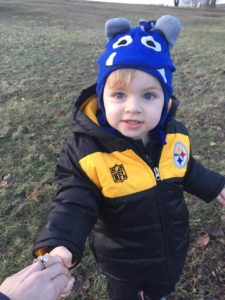 My health, and the health of my family are linked. So prioritizing choices that impact my health, also positively impacts them. Maverick already imitates/joins in for high knees, jump squats, and down dog, with the occasional somersault thrown in for good measure. His pediatrician actually commented, that he has a lot of muscle definition, and is obviously and active child, which made me ecstatic.
Health is a gift, and if I can start to help my son learn healthy choices and lifestyle techniques, than I am helping him make decisions that will positively impact his future.
I hope you enjoy today's workout!
Much love,
Melissa
PS You can follow me on Instagram: @BenderFitness
Facebook: @MelissaBenderFitness
Jesse is on Instagram: @BenderCrosby1
For my non-fitness related posts (in other words, for lots of pictures of my son!) I am on instagram: @Melissa_Bender_Life
PPS If you want to help support BenderFitness so we can stay free and make our site more sustainable your donation is greatly appreciated: https://www.patreon.com/BenderFitness
1. Burpee
2. Lunge Hop (right)
3. Lunge Hop (left)
4. Plank Jack
5. Leg Series (right)
6. Leg Series (left)
7. Leg/Hip Lift
8. Side Plank Crunch (right)
9. Side Plank Crunch (left)
10. X-Jump

Repeat 1-4X

*Kristen and I went through 1X and followed the routine with a 2.75 mile run/walk.