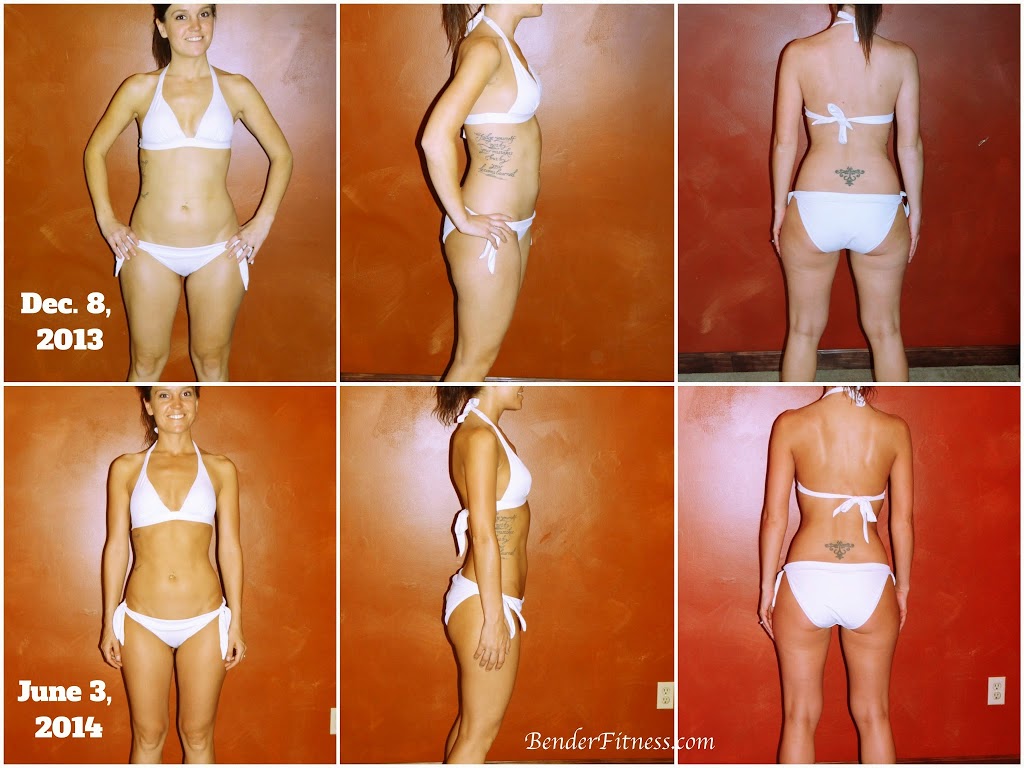 Hi Everyone!
Kristen is back for her final workout before her wedding on Saturday! As you can see from the pictures above she has made great progress. She has improved her fitness and her body is showing the results.
Her final pre-wedding workout routine is posted below.
You can find Kristen's other Wedding Prep workouts here:
Kristen's favorite Bender Fitness workout is the Lower Body Challenge: All Around Workout. She also did some running and walking. She ran a 5K in April in 29 minutes and 43 seconds. I am very proud of her for all of her hard work and accomplishments!
On Day 1 (December 18, 2013) Kristen's Measurements were as follows:
Waist: 29″
Hips: 41.5″
Thigh: 35.5″
Kristen's current measurements (June 3, 2014) are:
Waist: 26.5″
Hips: 38.5″
Thigh: 22″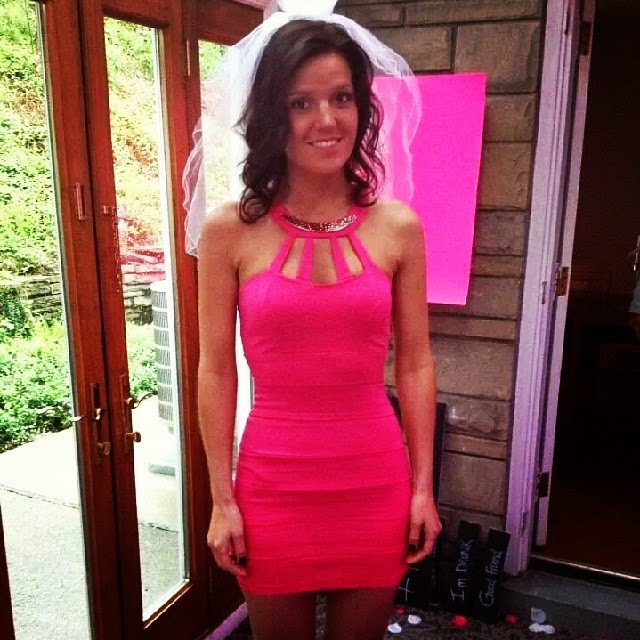 Kristen's favorite meal is breakfast. Every morning she starts her day with an egg white omelet with spinach, turkey sausage, and whatever veggies she has in the house (zucchini, peppers, tomatoes). Sometimes she adds feta for a little bit of extra flavor. Kristen works full time, and goes to school full time, so she loves the fact that it's fast to make and it gives her energy to get through her morning.
I hope you guys enjoy today's workout. We had fun, and we definitely worked up a sweat! It's a full body routine that will get your heart rate up, build lean muscle, and boost your metabolism.
Hope you're ready!
Melissa

Equipment: Gymboss Interval Timer set for 10 rounds of 10/50.

1. Burpee
2. Lunge Hop (right)
3. Lunge Hop (left)
4. Plank Jack
5. Leg Series (right)
6. Leg Series (left)
7. Leg/Hip Lift
8. Side Plank Crunch (right)
9. Side Plank Crunch (left)
10. X-Jump

Repeat 1-3X

*Kristen and I went through 1X and followed the routine with a 2.75 mile run/walk.