Hi Everyone!
Welcome back! Today we are focusing on strengthening, followed up by a stretching cool down workout. For today's exercises you will need a chair (or a bench, someplace you can rest your feet during a couple of exercises) and a dumbbell.
If you don't have any dumbbells grab a water bottle, or something to add some resistance to your workout. You can also choose to complete the exercises with body weight only. Remember, modify the workout to suit your needs. An important component of creating the best workout program for yourself is to modify when needed.
I also posted a 10-minute stretching video as a post workout cool-down. Both videos, and the link to the full workout breakdown and photo tutorial are below.
So far this week we have done: 
Better Boot Workout for Stronger Glutes and Total Body Workout- No Equipment Exercises (LIIT).
I am working on filming some more brand new workouts to add to my BF Body Program. I'm also re-focusing on healthy eating, and consuming more whole foods. I'm looking to share more recipes, and health tips.
One thing that I used to do was to make sure I was eating at least one vegetable at every meal. Often that veggie was spinach, because it's easy to add to everything from smoothies, to sandwiches. I am working on getting back into that routine. Vegetables have so many health benefits, and the more colorful your diet is the more nutrients you are consuming.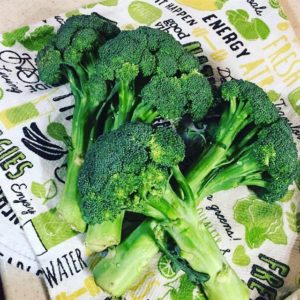 I just started adding some smoothies back into my routine as well. It's a quick and easy way to get in some fruits, veggies, and protein. Plus, my son really enjoys the smoothies too, and it introduces him to a variety of fruits and veggies.
Our smoothie today was: Unsweetened Almond Milk, Greek Yogurt, Banana, Mango, Pineapple and Avocado. It was creamy and tasty, without being overly sweet. I forgot to buy spinach, otherwise there would have been spinach in the mix too.
Do you have a favorite smoothie? If so, let me know what it is in the comments. I love trying new recipes. My husband got a vanilla chai smoothie recently that he loved, but I haven't figured out a good recipe for that one yet.
I hope you enjoy today's workout! Let me know what you think.
Melissa
PS You can find me on Social Media: @BenderFitness and on Facebook: @MelissaBenderFitness and Jesse is on Instagram: @BenderCrosby1
For my non-fitness related posts I am on instagram as @Melissa_Bender_Life
PPS If you want to help support BenderFitness so we can stay free and make our site more sustainable your donation is greatly appreciated: https://www.patreon.com/BenderFitness
Original Workout Breakdown:
16 Minute HIIT: Full Body Home Workout: Fat Burn Body Sculpt