Hi Everyone!
I have a fun workout schedule for you this week. These workouts will work and challenge your entire body. This is a balanced workout program that will help you strengthen your entire body, burn fat, and build lean muscle.
Remember, muscle is great for creating a strong healthy body, and a faster metabolism. Lean muscle is also what gives your body shape. I still meet a lot of women who are afraid of putting on muscle (confession….I used to be afraid of putting on too much muscle before I ever started working out!) Strong muscles are amazing. They help boost your confidence, and appreciation for your own body. Exercise and sports help us to realize that our bodies are capable of so much.
Each workout link below is clickable, so be sure to bookmark this page to return to throughout the week.
Life Update: Jesse's birthday was yesterday. We took a quick trip to an indoor water park, Kalahari to celebrate. I still want to do something special this week to celebrate how wonderful my husband is, and how much we appreciate him. Does anyone have any ideas? I am open to suggestions.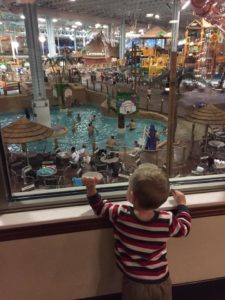 Let me know what you think of the workouts. If you post a check in don't forget to tag me in it!
Have fun!
Melissa
Melissa
PS You can find me on Social Media: @BenderFitness and on Facebook: @MelissaBenderFitness and Jesse is on Instagram: @BenderCrosby1 
For my non-fitness related posts I am on instagram as @Melissa_Bender_Life
PPS If you want to help support BenderFitness so we can get a new camera & new equipment & make our site more sustainable your donation is greatly appreciated: https://www.patreon.com/BenderFitness
Workout 1:
Workout 2:
Workout 3:
Low Impact Lower Body Workout: No Equipment Legs, Thighs & Butt Workout
Workout 4:
Workout 5:
40 Minute Power Yoga Fitness Sculpt: Sean Vigue & Melissa Bender