Hi Everyone!
Are you ready to get in an awesome workout? This is a quick exercise routine. If you follow along with the video it will only take you 15-minutes to get through the workout. If you are up to repeating it, and want a longer workout you can give it a go.
If you don't have a stability ball don't worry. There are always modifications. The elevated leg series can be done on the floor or with your foot propped up on a chair or bench. The ball pull can be changed to a frogger. No equipment? No worries.
This workout routine is a throwback routine from one of my 30-Day Workout Challenges.
This week I am focusing on cultivating gratitude. Every day I take some time and thing about everything I am grateful for. It's a simple exercise, but one that I believe really helps to increase joy in every day life.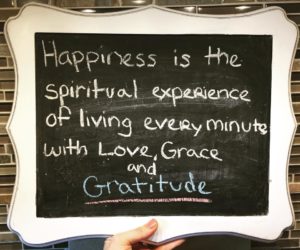 It's important to exercise your body, but it is equally important to exercise the mind. To me, health isn't just the absence of sickness. Health is physical, mental, emotional, and spiritual wellness. What are you grateful for today? It can be anything.
New Workouts: With the holiday this week we are having trouble finding a baby sitter for filming. As soon as I am able to I will be posting brand new workouts. In the mean time I hope you are enjoying the throwback workouts.
When you are finished with your workout, let me know what you thought of the exercises. Did you have a favorite move that you want to see make a comeback in future videos? Leave a comment and let me know!
Melissa
PS You can find me on Social Media: @BenderFitness and on Facebook: @MelissaBenderFitness and Jesse is on Instagram: @BenderCrosby1 
For my non-fitness related posts I am on instagram as @Melissa_Bender_Life
PPS If you want to help support BenderFitness so we can get a new camera & new equipment & make our site more sustainable your donation is greatly appreciated: https://www.patreon.com/BenderFitness
10/50 second intervals. 10 Seconds of Rest. 50 Seconds Max Reps. 

1. High Knees
2. Elevated Leg Series (right)
3. Elevated Leg Series (left)
4. Dive Bombers
5. Angel Abs
6. Heel Tap Squats
7. Pendulum Squats
8. Walking Push Ups
9. Russian Kicks
10. Lunge Jump Kicks
11. Rolling Elbow Tap Plank
12. Heel Tap Abs
13. Burpee
14. Heel Tap Plank
15. Ball Pull or Frogger
Repeat 1-3X to increase the challenge/intensity.
*Select the number of rounds that is best for you. Listen to your body and progress accordingly.