Hi Everyone!
Welcome to this week's workout schedule! For the month of October I am challenging you to get in five workouts per week! It's going to be a mix of new and throwback workouts. This is Week #3 of the Challenge, but I have also included a link to the Week 1 and Week 2 workouts below.
I created a playlist for this workouts on my youtube channel. If you follow my workouts on a smart tv, or other device I definitely recommend subscribing to my channel: Melissa Bender on Youtube.
The challenge is to get your body moving at least 5X this week. I will update this schedule as the new workouts are released. Feel free to add your own twist on the routines, by adding in some walking or running.
Use the hashtags #BenderFitness and #BFFitFall on social media when you do your check in posts.
Have fun with this week's workouts! I love seeing your check-in posts and comments! Let me know how you feel and what you thought of the exercises and the schedule.
Melissa
PS You can find me on Social Media: @BenderFitness and on Facebook: @MelissaBenderFitness and Jesse is on Instagram: @BenderCrosby1 
For my none fitness related posts I am on instagram as @Melissa_Bender_Life
PPS If you want to help support BenderFitness so we can get a new camera & new equipment & make our site more sustainable your donation is greatly appreciated: https://www.patreon.com/BenderFitness
Click Here for Week 1 Workouts
Click Here for Week 2 Workouts
Click Here for Week 3 Workouts
Workout #1: 
Brand New! Total Body HIIT Cardio Fat Burning Workout. You can do this workout with body weight, or grab a dumbbell. This total body routine is a great fat burning, strength building workout. One round takes about 18-Minutes.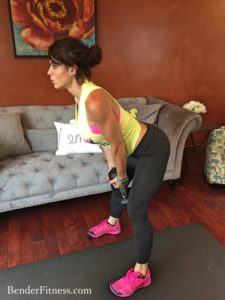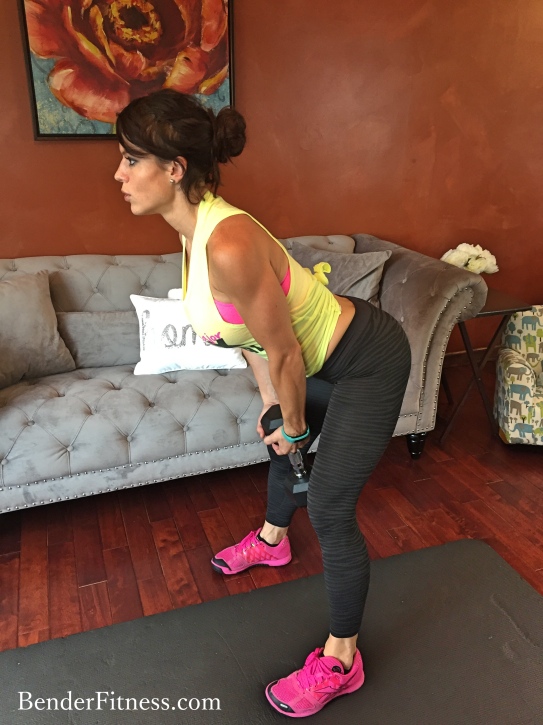 18-Minute Total Body Fat Burning Workout
Workout #2:
Total Body HIIT. You don't need any equipment for this routine. Just a little bit of space, and you are ready to go!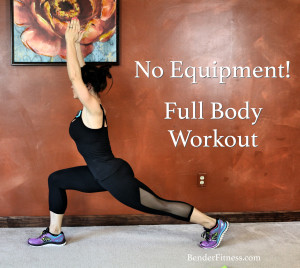 16-Minute Total Body Workout: No Equipment
Workout #3: 
New Workout! This is a quick, 16-Minute Per Round Workout Focused on the Core and Lower Body. This is a great Low Impact Routine that will challenge you, and doesn't require any jumping, so it's a quiet and apartment or hotel room friendly workout.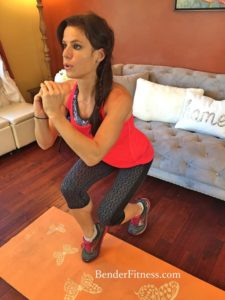 Core and Legs Workout: Exercise for Belly, Glutes, Thighs and Calves
Workout #4: 
This workout is great for burning fat, and sculpting lean muscles. The muscles in your lower body are fantastic for getting in a great burn, because they are some of the largest muscles in the body. This routine will allow you to isolate your legs, and focus on correcting muscular imbalances in the body.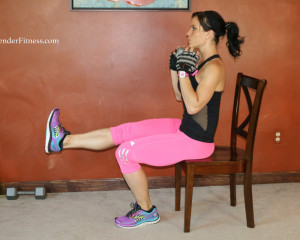 Workout #5: 
New Workout! This is a Quick workout that is focused on sculpting and shaping your Abs from every angle. This exercise routine will really work your core, and you can do it without any equipment.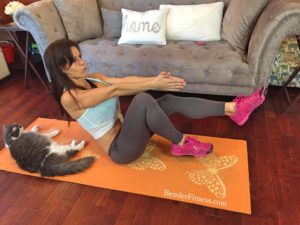 Quick Core Workout: No Equipment Belly Sculpting Exercises
SaveSave
SaveSave