Hi Everyone!
It's that time again…Workout Time!
My schedule has been really challenging lately, and I haven't been able to post as much as I would like. So today I am sharing a workout schedule for the whole week. That way you can reference this blog post for your workouts, and any additional workouts I post are a bonus (or can be done during next week's workout schedule).
I posted a warm-up, five workouts, and a stretching video that can be completed after your workout. You can add 30-Minutes of cardio of your choice to any workout. The workouts can be done 1-3X (on their own or with cardio). Make the selection that is best for your body and goals. You should include 1-2 full rest days each week. 
Below you will find the link to the full workout breakdown for each routine, as well as the individual video. If you want to see the workout breakdown where each exercise is listed click on the link in the workout title above each video.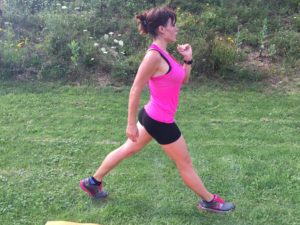 My Workouts: Classes at Penn State Beaver start up again today. I am teaching a Yoga course this semester, so I will be getting in yoga flows at least 2X per week. This is a beginner class so we will be starting with an introduction to Sun Salutations. You can find a Sun Salutation Video Here if you would like to add this to your routine. Sun Salutations are a wonderful full body exercise.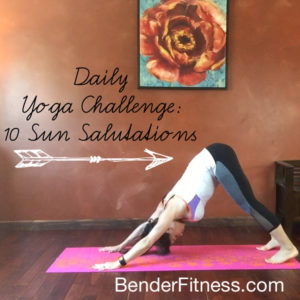 New Instagram: I created a secondary Instagram account. I keep my BenderFitness account workout specific, but I created a new account: @Melissa_Bender_Life 
I will still be posting on my @BenderFitness account, but if you want to see more generalized posts you can follow me on the new account. I can't promise it will be exciting. Most likely it is going to include lots of photos of books, because I am obsessed with reading. It will be posts that aren't workout specific. I try to keep my BenderFitness account more streamlined.
New Workouts: We have more workouts headed your way. We are really honing in on having a filming schedule again so I can blog more consistently. With help from our friends we are making it happen.
Have fun with today's workout! I love seeing your check-in posts and comments! Let me know how you feel and what you thought of the workouts.
Melissa
PS You can find me on Social Media: @BenderFitness and on Facebook: @MelissaBenderFitness and Jesse is on Instagram: @BenderCrosby1 
PPS If you want to help support BenderFitness so we can get a new camera & new equipment & make our site more sustainable your donation is greatly appreciated: https://www.patreon.com/BenderFitness
Always Remember to Warm-Up Before Your Workouts! It helps you maximize the benefits of your workout and get a better burn, and also helps reduce your risk of injury. 
Warm Up:
Workout 1: 
20-Minute HIIT: Core and Legs Workout
Workout 2: 
16-Minute Total Body Workout: No Equipment
Workout 3:
Workout 4: 
Tight Core Body Weight Workout
Workout 5: 
Full Body Shake Down Workout Breakdown Link
Post Workout Stretch: