Hi Everyone!
Today's workout is focused on the core. The exercises I chose for this routine combine cardiovascular and strengthening components. That means you will work the core from every angle, while elevating your heart rate and burning fat.
I also included a Bonus Dip Station Workout. I don't use the dip station much, because I like to stick to using equipment that most people have at home, but it does provide a nice bonus challenge.
When you work the core you always want to activate all of the muscles that support your midsection from the front, sides and back. This workout utilizes exercises that will active your core from multiple ranges of motion, and recruit all of the muscles that make up the core. The muscle fibers of the core run in several different directions. These exercises will help you to work all of these muscles.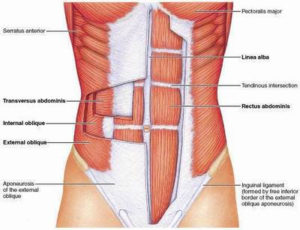 I am still taking time off to allow my IT Band Syndrome to heal. I feel like I am 100% better, but I am being cautious and will continue to stretch, rest and foam roll for at least two more days. My Half Marathon is coming ever closer, and I want to run it pain/injury free.
You can find a Foam Rolling video HERE. If you've never tried it I recommend it. It can help with injury prevention and healing. I am also doing my Runners Stretches. Typically IT Band syndrome can be managed efficiently with rest, stretching, and good running shoes. Our running guru, Shep, told me to keep rolling and stretching daily even after I think I am 100% healed. I plan on taking his advice. My son thinks it's hilarious when I foam roll. He tries to climb me like a human jungle gym.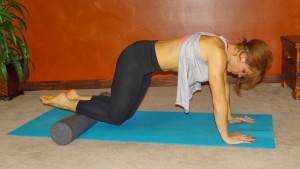 You can choose to do today's workout on it's own, or pair it with cardio of your choice. If you add running or walking cardio I recommend aiming for around 30-Minutes. If you choose HIIT as Cardio you can do 15-20 Minutes.
I mentioned in my last post, I am Running my Half Marathon and fundraising for Love146 to help prevent human trafficking of children. It's very important to me to be able to run this race, because it is such an important cause. If you are able to make a donation every dollar helps! You can do so here: Love 146 Fundraiser. Your donation helps rescue children from slavery, and provide services and support to the children who are rescued. Donations are tax deductible.
I hope you enjoy today's workout! Let me know what you think!
Melissa
PS You can find me on Social Media: @BenderFitness and on Facebook: @MelissaBenderFitness and Jesse is on Instagram: @BenderCrosby1
PPS If you want to help support BenderFitness so we can get a new camera & new equipment & make our site more sustainable your donation is greatly appreciated: https://www.patreon.com/BenderFitness. 
Max reps during each 50 second Interval, 10 seconds of rest between exercises. 

1. Mountain Climber
2. Russian Twist
3. Frogger
4. Crunch & Tap
5. Russian Kicks
6. Temple Tap Abs
7. Plank Jacks
8. Heel Tap Abs
9. Donkey Kick
10. Hip Lift
Repeat 1-3X
1. Reverse Pushup
2. Leg Raise
3. Ab Twist
4. L-Lift
5. Tick Tock Abs
Repeat 1-3X