Hi Everyone!
Congratulations! We are three weeks in to the 30-Day Challenge! I posted workout days 19-21 below. I have been posting the daily links on my Facebook page, but I wanted to also post a new blog post with each video.
For Day 19 we have a Dumbbell Interval Sculpt. It's a fantastic total body workout, that incorporates dumbbells. Adding resistance can help boost your metabolism and help you break through plateaus. I used 20-lb dumbbells in the video. You can use any weight that challenges you, but still allows you to maintain form.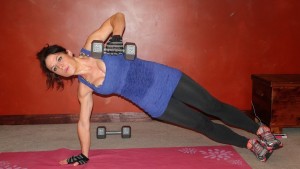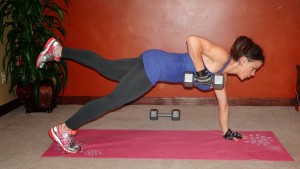 The Day 20 Workout is focused on sculpting your core. This workout incorporates jump rope intervals for added fat burning. If you don't have a jump rope you can do rope less jumping, high knees, or an alternate cardio of choice. It's a great challenge, and it will only take 15-Minutes per round. You can do it once, or repeat it up to 3X.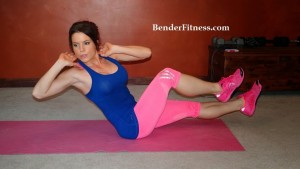 Workout Day 21 is a Low Impact Lower Body Sculpting Workout. No plyometrics in this one, but that doesn't mean it isn't challenging! It is a fantastic way to work all of the muscles of your lower body.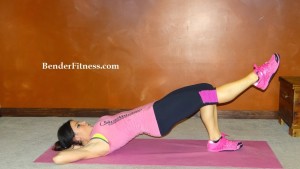 I started filming workouts for my Brand New February DietBet Challenge. I also started running again this week. The weather has been great for this time of year so I had to take full advantage. If one of your goals is weight loss and you want to win money for losing weight you can sign up for my DietBet Challenge here: www.dietbet.com/benderfitness. It starts February 1st, but you can sign up anytime between now and then.
Have fun with the workouts! Let me know where you are in the challenge. I will keep posting the weekly schedule, as well as my blog post updates with the challenge. I have LOVED seeing your updates so please keep tagging me and commenting!
Melissa
PS You can find me on Social Media: @BenderFitness and on Facebook: @MelissaBenderFitness and Jesse is on Instagram: @BenderCrosby1 
PPS If you want to help support BenderFitness so we can get a new camera & new equipment & make our site more sustainable your donation is greatly appreciated: https://www.patreon.com/BenderFitness
Day 19: Dumbbell Interval Sculpt
10/50: 15 Rounds, 10 seconds Rest, 50 seconds Max Reps

1. Dumbbell Swing (right)
2. Bulgarian Split Squat (right)
3. Dumbbell Swing (left)
4. Bulgarian Split Squat (left)
5. Romanian Deadlift
6. Chair Twist
7. Crunch and Tap
8. Single Leg Deadlift (right)
9. Single Leg Deadlift (left)
10. Side Plank Row (right)
11. Side Plank Row (left)
12. Heel Tap
13. Grand Plie 2nd Position
14. Supergirl Row (right)
15. Supergirl Row (left)


Day 20: Abs and Fat Burn HIIIT
10/50. 10 Seconds of Rest, 50 Seconds Max Reps

1. Jump Rope
2. Unicycle (right)
3. Jump Rope
4. Unicycle (left)
5. Jump Rope
6. Superman Roll
7. Jump Rope
8. Seated Leg (or Knee) Raise
9. Jump Rope
10. Leg Raise Hip Twist
11. Jump Rope
12. Tick Tock Abs
13. Jump Rope
14. Starfish V-Up
15. Jump Rope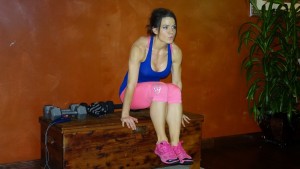 Day 21: Low Impact Lower Body Workout
10/50 Intervals: 10 Seconds of Rest, 50 Seconds Max Reps
Repeat 1-4X

1. Leg Lift (right)
2. Leg Lift (left)
3. Hip Press (right)
4. Hip Press (left)
5. Leg Series (right)
6. Leg Series (left)
7. Plank Step Out (right)
8. Plank Step Out (left)
9. Lunge Reach (right)
10. Lunge Reach (left)
11. Step Up (right)
12. Step Up (left)
13. Plie Heel Lift
14. Chair Pose
15. Goddess Pose