Hi Everyone,
Are you ready for Day 3 of my Original 30-Day Workout Challenge? Today's workout combines exercises to strengthen your core, and maximize fat burning at the same time. Although this is a core focused workout, this program utilizes compound exercises so you are still training your entire body. The video is below.
This is the workout I will be doing today. I have a head cold, so I am hoping that the exercise will help clear things out so that I can breath again! Having a stuffy nose is so annoying!
Yesterday I did Day 1 and Day 2 of the 30-Day workout Challenge. I did one round of each, and it really helped with my energy. I am excited to do this challenge along with you and share my results. I have been having trouble getting in my workouts consistently, but the challenge is helping me to stay on track. I have to admit I did yell at myself for including so many three-way froggers on day one! That exercise burned!
I am also doing my daily stretching, because flexibility is something I really need to work on again. The photos below show the daily stretches I am doing to work on my flexibility for splits again. I have a full workout video, which you can choose to do daily as well: https://www.benderfitness.com/2015/02/stretches-to-improve-flexibility-for-splits-with-photos-and-video.html
Before stretching make sure your muscles are warm. I have been doing these stretches after my workouts. If I am doing it separately I make sure to warm-up my muscles first with some high knees, jumping jacks, or a Plie series. You never want to stretch your muscles while they are cold.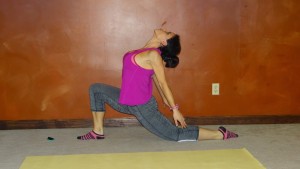 Runners Lunge with Stretch Back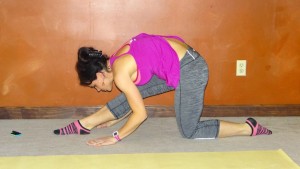 Nose to Knee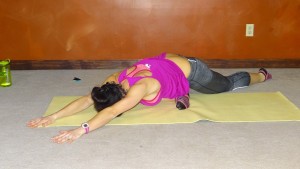 Pigeon Fold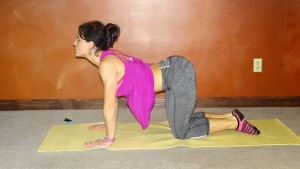 Cow Pose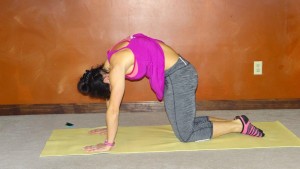 Cat Pose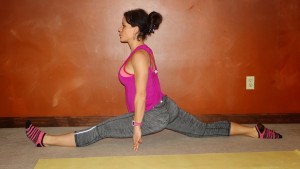 Split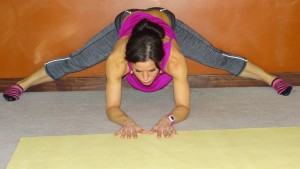 Center Split
Check in here or on facebook, twitter, and instagram to let me know if you got in your #15minutesperday of exercise or more! Seeing all of your comments and check-ins is helping to keep me motivated too.
Melissa
PS You can find me on Social Media: @BenderFitness and on Facebook: @MelissaBenderFitness and Jesse is on Instagram: @BenderCrosby1 
PPS If you want to help support BenderFitness so we can get a new camera & new equipment & make our site more sustainable your donation is greatly appreciated: https://www.patreon.com/BenderFitness
30 Second Cardio, 50 Second Max Reps

-Cardio
1. Cross Mountain Climber
-Cardio
2. Elbow Tap Hip Lift (right)
-Cardio
3. Elbow Tap Hip Lift (left)
-Cardio
4. 3-Way Froggers
-Cardio
5. Cross Squat and Reach (right)
-Cardio
6. Cross Squat and Reach (left)
-Cardio
7. Oblique Push-up
-Cardio
8. Lunge and Twist (right)
-Cardio
9. Lunge and Twist (left)
-Cardio
10. Side Plank Knee and Lift (right)
-Cardio
11. Side Plank Knee and Lift (left)
-Cardio
12. Goddess Twist
-Cardio
13. Russians
-Cardio
14. Side Plank Reach Through (right)
-Cardio
15. Side Plank Reach Through (left)
Repeat 1-3X