Hi Everyone!
It's workout time! Are you ready to continue your journey toward being healthier and stronger? The workouts below are Day 12 and Day 13 of my Original #30DayChallenge. You can separate the workouts into two separate days, or stack them together. I took yesterday off to get all of my errands done, so I am stacking workouts today.
How are you feeling? We are now up to Day 13 of the Challenge! You are doing fantastic if you have made it this far. Remember, consistency is the key to results. Even if you miss a day (like I did) you can still keep yourself on track with the challenge by jumping back in. Don't allow yourself to quit part way through. You can make it.
I apologize for not making it online yesterday's Day 12 update posted. The workout schedule is up for the whole week here: Weekly Workout Schedule. If I am ever behind on a posting you can go to the weekly workout schedule tab and see what the workout of the day is. It changes Weekly and runs from Sunday-Saturday. When I add the new workouts for the week, I make a blog post with links to all of the previous week's workouts.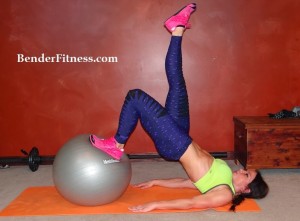 I am working on getting new workouts filmed for next month's DietBet Challenge. If weight loss is one of your goals you can sign up at www.dietbet.com/BenderFitness. Everyone who hits their weight loss goal (4% in 4 weeks) will win their bet & a portion of the jackpot.
I am putting together more workouts, and recipes to go along with the challenge.
I hope you enjoy today's workout(s)! Let me know how you are feeling, and if the challenge is helping you! I love your check-ins and comments letting me know how you are doing. Keep yourself on track, and help support and motivate others by checking in consistently!
See you soon,
Melissa
PS You can find me on Social Media: @BenderFitness and on Facebook: @MelissaBenderFitness and Jesse is on Instagram: @BenderCrosby1 
PPS If you want to help support BenderFitness so we can get a new camera & new equipment & make our site more sustainable your donation is greatly appreciated: https://www.patreon.com/BenderFitness
Day 12 Workout: 
10/50 second intervals. 10 Seconds of Rest. 50 Seconds Max Reps.
If you don't have a stability ball you can do the Leg Series from the floor, or elevated on a chair or bench. Substitute Frogger for Ball Pull. 

1. High Knees
2. Elevated Leg Series (right)
3. Elevated Leg Series (left)
4. Dive Bombers
5. Angel Abs
6. Heel Tap Squats
7. Pendulum Squats
8. Walking Push Ups
9. Russian Kicks
10. Lunge Jump Kicks
11. Rolling Elbow Tap Plank
12. Heel Tap Abs
13. Burpee
14. Heel Tap Plank
15. Ball Pull or Frogger
Day 13 Workout:
10/50: 10 seconds of rest between exercise, 50 seconds of Max reps.
If you don't have a jump rope, substitute rope less jumping or High Knees. 

1. Plank Crunch
2. Jump Rope
3. Temple Tap Abs
4. Jump Rope
5. Mountain Climbers
6. Jump Rope
7. Superman
8. Jump Rope
9. Bicycle
10. Jump Rope
11. Elevator Plank (right)
12. Jump Rope
13. Elevator Plank (left)
14. Jump Rope
15. Boat Kicks