Hi Everyone!
Happy Mother's Day to any of the Mom's out there!
I hope you're ready for today's workout! Today I have a special collaboration with Sean Vigue from www.SeanVigueFitness.com. Today's workout combines Pilates with a Plyometric HIIT workout.
Sean is a talented fitness instructor, and specializes in Yoga and Pilates, as well as teaching a variety of Boot Camp and fitness classes. He is also the author of several fitness books, including Power Yoga for Athletes, which I really enjoyed. Sean and I filmed this workout collaboration last summer.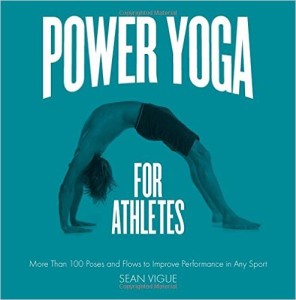 We also filmed a 20-Minute Cardio Core: Workout Fusion together, which you can find here: https://www.benderfitness.com/2015/06/20-minute-cardio-core-workout-full-body-weight-loss-abs-exercise-sean-vigue-melissa-bender.html.
This is a great challenging workout to sculpt and tone your entire body, with a special emphasis on strengthening the core. A strong core is foundational for all other exercises. This routine will challenge your body in a variety of ways. Strength, isometric and isotonic movements, plus cardiovascularly. This is a fantastic full body workout challenge.
Have fun with today's workout! Last night we celebrated Mother's day with Jesse's mom, and today we are celebrating with my family. We decided to do Bike Riding as a family. We are able to rent the pull behind pods for my niece and nephew.
I hope you enjoy today's workout combo!
Melissa
PS You can find me on Instagram & Twitter: @BenderFitness and on Facebook: www.facebook.com/MelissaBenderFitness.
Part 1:
Pilates with Sean Vigue
Part 2: Plyometric HIIT
*30-Second Cardio Burst Between Each Exercise. Recommended: Burpees*
Mountain Climber
Tuck Jump
X-Jump Pushup
Russian Kicks
Bridge Hopper-Right
Bridge Hopper-Left
Alternating Frogger to Side Plank
Donkey Kick
Repeat 1-3X
Optional: Pair with 30-Minutes additional Cardio of Choice.