Hi Everyone!
It's time to start a new week! That means it's a brand new day to start out strong and get in a great workout. This is a throwback workout, but I am also filming a new workout today. It will be up either tonight or early tomorrow.
This workout incorporates moves to strengthen your midsection from every angle to create a strong, slim and balanced core, while also burning fat. When you work the core it is important to recruit the muscles from the front, side and back of your abdomen to get visible results.
A strong core will help you have better form and posture, and protect your spine during daily activities.  Jesse enjoyed this workout as well, and finds that keeping his core strong helps with his running form, speed and endurance. For runners a strong core means you can maintain form during longer and faster runs, which makes your stride more efficient.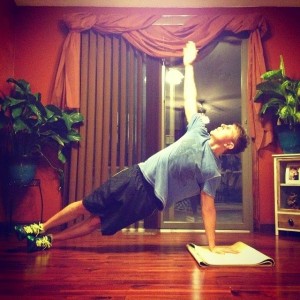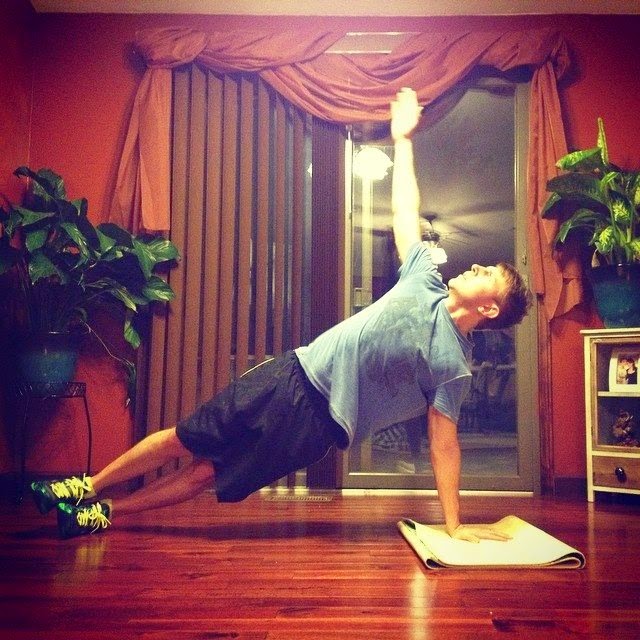 Yesterday Jesse and I both took advantage of the weather (66 Degrees F in Pittsburgh during February is basically unheard of!) and ran outside. Jesse got in 13.1 Miles, and incorporated speedy mile repeats into his workout. I ran 4 miles and finished with a 1 mile walking cool down. My running paces have slowed down because I am now 21-weeks pregnant, but running feels fantastic.
Baby Bender is already super active. Jesse has been able to feel him kicking since about 19-weeks, and every day I notice him moving around more and more. Exercise and cardio are great for both baby and mother during pregnancy.
I hope that you all enjoy today's workout! See you later with a new one!
Melissa
PS You can find me on Instagram & Twitter: @BenderFitness and on Facebook: www.facebook.com/MelissaBenderFitness
Click the link to get your own Gymboss Interval Timer!
Set your timer for 10 Rounds of 40/50.
-High Knees
1. Plank Crunch
-High Knees
2. Plank Jack Pushup
-High Knees
3. Side Plank Reach Through (right)
-High Knees
4. Side Plank Reach Through (left)
-High Knees
5. Rainbow Plank (right)
-High Knees
6. Rainbow Plank (left)
-High Knees
7. Down Dog Cross & Lift (right)
-High Knees
8. Down Dog Cross & Lift (left)
-High Knees
9. Pushup to Hip Thrust (alternating)
-High Knees
10. Knee Drop Plank

Repeat 1-3X
Optional: Pair with 15-30 Minute Run or Cardio of Choice. 
High Knees
Plank Crunch
Plank Jack
Side Plank Reach Through
Rainbow Plank: Part 1
Rainbow Plank: Part 2
Down Dog Cross & Lift: Part 1
Down Dog Cross & Lift: Part 2
Pushup to Hip Thrust: Part 1
Pushup to Hip Thrust: Part 2
Knee Drop Plank