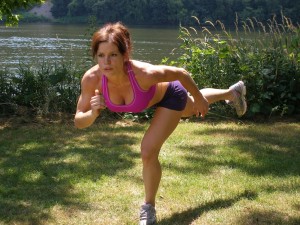 Hi Everyone!
I am missing the sunshine! I can't wait for the weather to look like this again. So this is my throwback workout for you!

I am flying home, and will be filming brand new workouts this weekend. Jesse and I have been in Toronto all week filming a 10-video Workout Series for BodyRock.tv. We have had an amazing time.

Toronto is a beautiful city, with a great variety of delicious food options! The BodyRock Team took really great care of us while we have been here. I am excited to share all of the workouts that we have filmed here with you. I think we put together a really great series.

Here are a few behind the scenes pictures: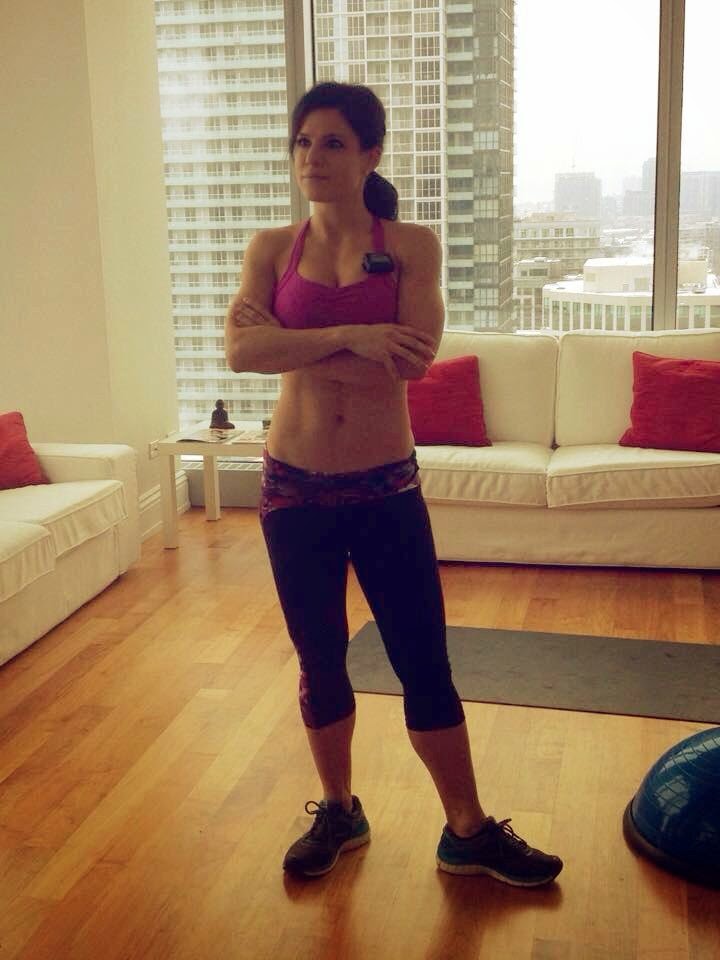 Day 3 of Filming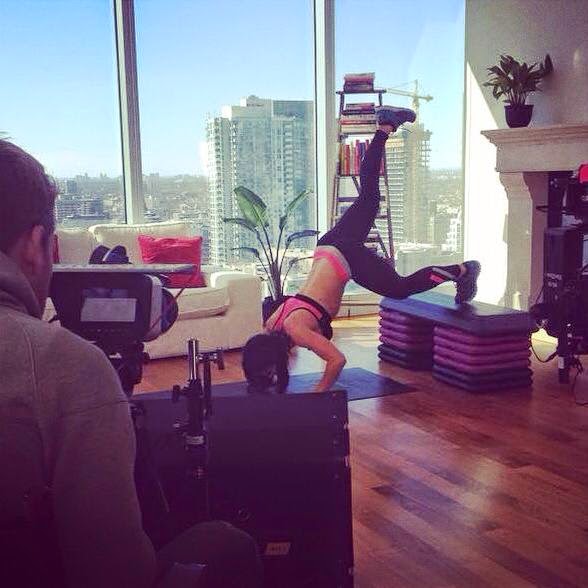 Filming Workout #9

I will be writing more about our experience here, so be sure to check back! If you have any questions post them in the comments below or on Facebook!

Also, I posted a recipe for Healthy Beef Stew. Even though I am summer dreaming, the cold weather has me craving some hot and hearty comfort food!
1. Twisting Sumo Squat (right)
2. Twisting Sumo Squat (left)
3. Spiderman Pushups
4. Heel Tap/Hip Lift Abs
5. Sit-up Pushups
6. Low Jacks
7. Alternating Hip Drop
8. Speed Skater
9. Forward Fold Jump

Repeat 1-3X

Beginner: 10 reps
Intermediate: 15 reps
Advanced: 20 reps