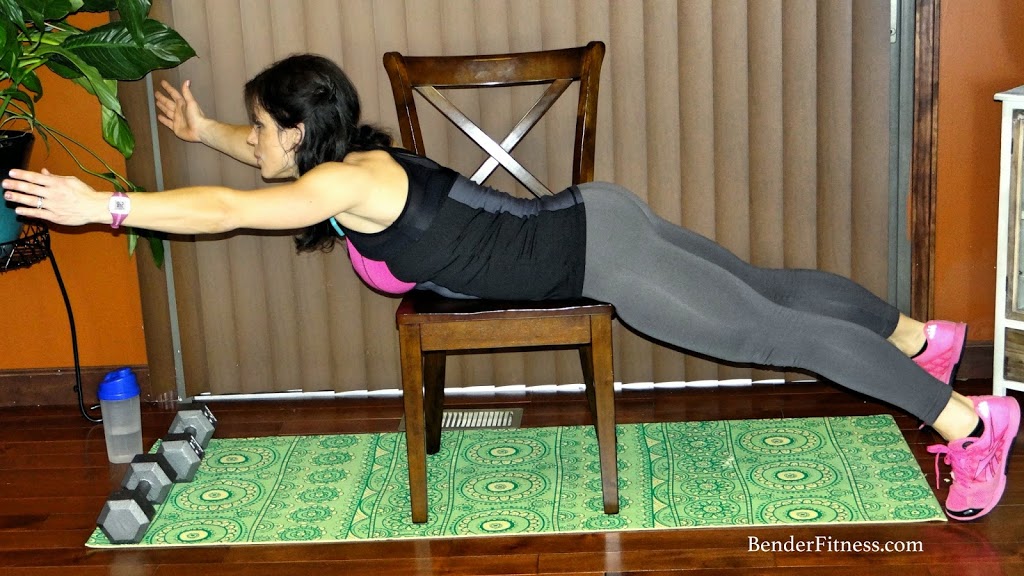 Hi Everyone! 

I hope you're ready for today's workout! In this workout I alternated 30 seconds of dumbbell exercises between each 50-second interval. 

I hope you enjoy this workout. The format is a little bit different, but it is really great for your body to switch up the challenge. For the last two exercises I used a chair, but you can also use a stability ball or a bench. 

Using a chair for back extensions was tricky, because technically the surface you are on should come up to the hinge area of your hip (where you bend). It is much easier to position correctly on a stability ball. I chose to use the chair in this workout because not everyone has a stability ball at home. The other option is to substitute a Superman for this move. 

When I create my workouts I try to think of functional alternatives to equipment that most people will have available at home. 

I hope you enjoy the workout!
Melissa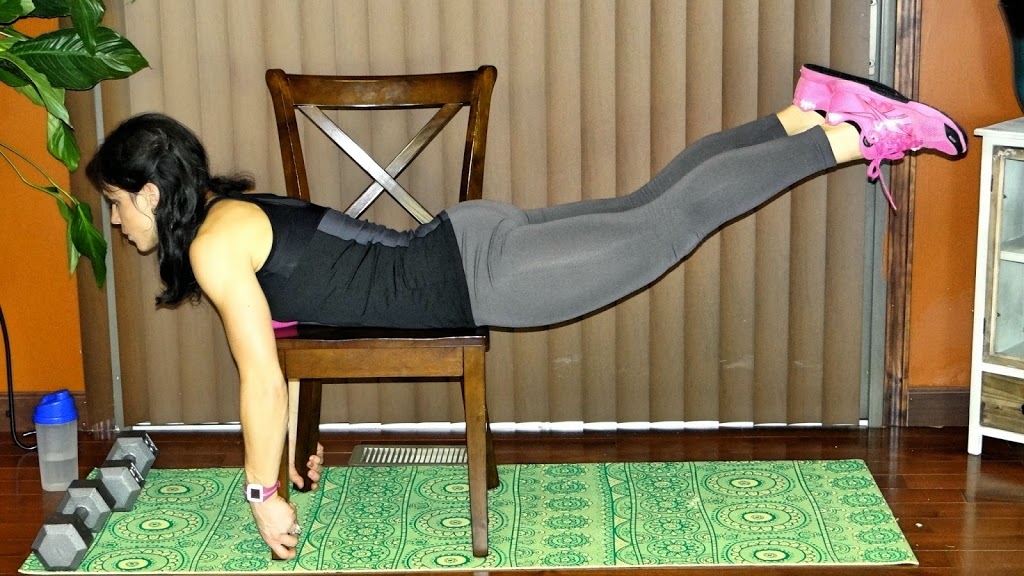 Click the link to get your own Gymboss Interval Timer! 

   -In/Out Squat
1. Knee Crunch Extension
   -In/Out Squat
2. Squat to Forward Reach
   -In/Out Squat
3. Bridge March
   -In/Out Squat
4. Squat to Side Leg Lift (right)
   -In/Out Squat
5. Squat to Side Leg Lift (left)
   -Lunge Rotation
6. Side Plank Knee Rotation (right)
   -Lunge Rotation
7. Side Plank Knee Rotation (left)
   -Lunge Rotation
8. High Knee Step
   -Lunge Rotation
9. Standing Hydrant (right)
   -Lunge Rotation
10. Standing Hydrant (left)
   -Romanian Deadlift
11. Split Leg Lift (right)
   -Romanian Deadlift
12. Split Leg Lift (left)
   -Romanian Deadlift
13. Side Lunge Dumbbell Reach (alternating)
   -Romanian Deadlift
14. Back Raise/Extension
   -Romanian Deadlift
15. Butt Lift

Repeat 1-3X
Optional: Pair with 15-30 Minutes Cardio of Choice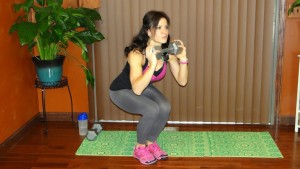 In/Out Squat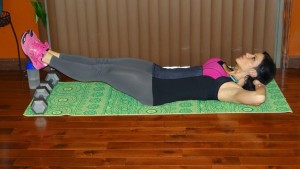 Knee Crunch Extension: Part 1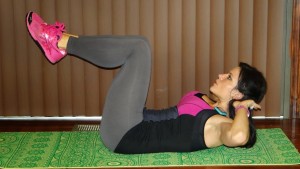 Knee Crunch Extension: Part 2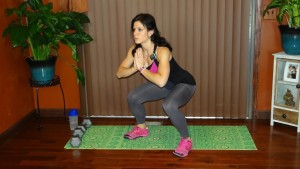 Squat to Forward Reach: Part 1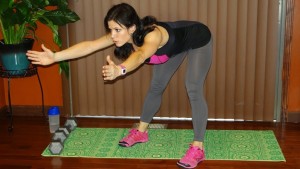 Squat to Forward Reach: Part 2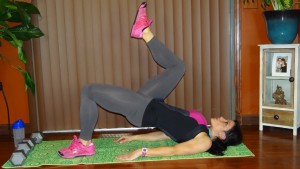 Bridge March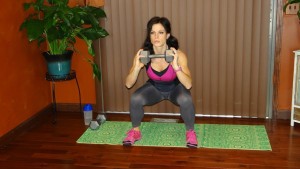 Squat to Side Leg Lift: Part 1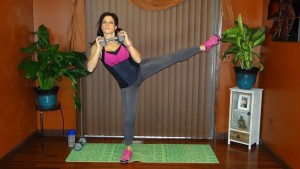 Squat to Side Leg Lift: Part 2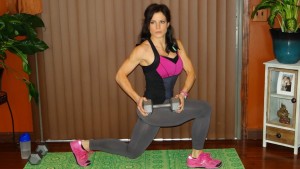 Lunge Rotation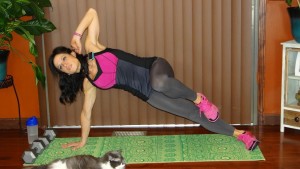 Side Plank Knee Rotation: Part 1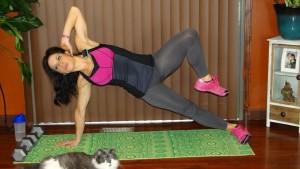 Side Plank Knee Rotation: Part 2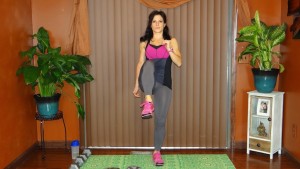 High Knees March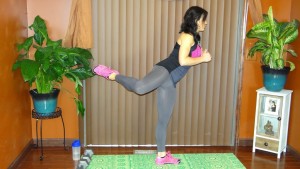 Standing Hydrant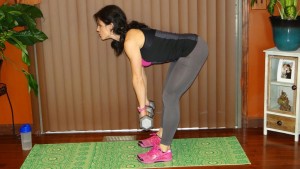 Romanian Deadlift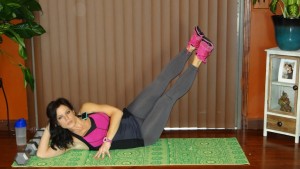 Split Leg Lift: Part 1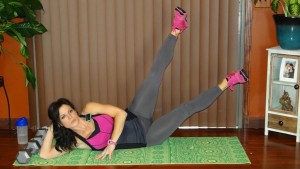 Split Leg Lift: Part 1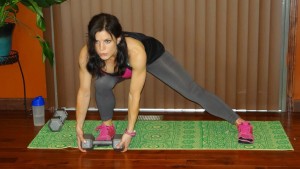 Side Lunge Dumbbell Reach (alternating)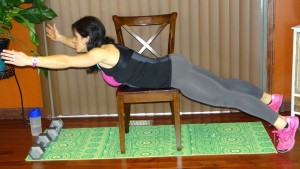 Back Raise/Back Extension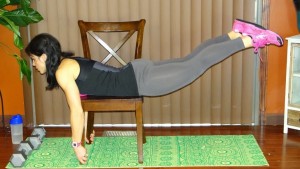 Butt Lift