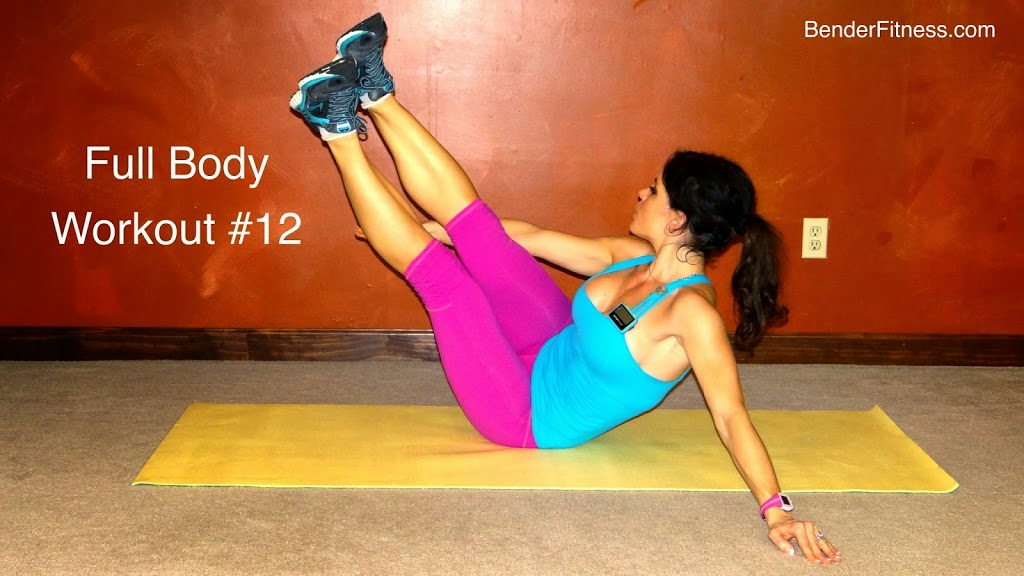 Hi Everyone!

Today is Day 12 of my HIIT the New Year Hard Workout Challenge. Today is a full body workout. I incorporated some new move variations. I hope you like them!

Remember, if you are feeling very sore/worn out during the challenge you can take an active rest day and do some gentle walking or yoga.

I did this workout in intervals, but you can also do it for reps (Beginners: 10, Intermediate: 15, Advanced: 20). Remember to challenge yourself. Through challenge we change, progress, and grow stronger.

Today's Fit Fashion: My outfit is from www.affitnity.com. You can get 15% off all purchases with the code BenderFitness at checkout.

I hope you have fun with this workout!
Melissa


Click the link to get your own Gymboss Interval Timer!

Set your Interval Timer for 15 rounds of 10/50 seconds.
1. Low Jack Burpee
2. Heel Tap Plank
3. Step Out Pushups
4. Reach & Tap Plank
5. Hip Thrust (Alternating)
6. Surfer Burpee
7. Triple Kick (right)
8. Triple Kick (left)
9. Table Kick (right)
10. Table Kick (left)
11. Lunge Jump Burpee
12. Punch & Crunch
13. Twisted V-Up (right)
14. Twisted V-Up (left)
15. Toe Touch Hip Lift

Repeat 1-3X
Optional: Add 30 Minutes Cardio