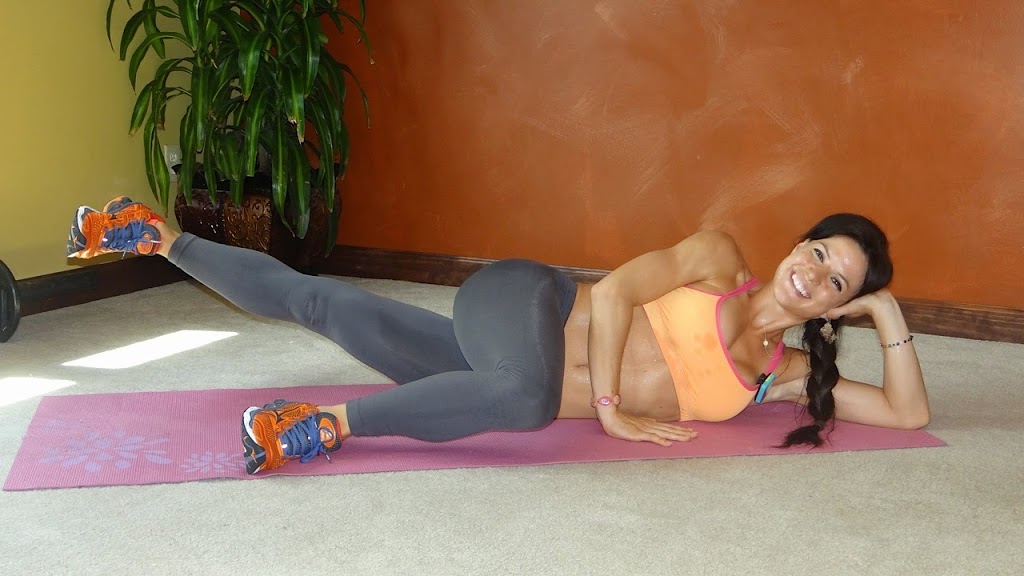 Hi Everyone!
I had plans to workout tonight and film a new video….it didn't happen. 🙁
I'm sorry! I hate missing workouts. I am car shopping, and it's a terribly time consuming and stressful process. I absolutely hate bartering, and I don't like being "sold" things. Unfortunately my car is on it's last leg so I don't have a choice. If anyone has any useful car buying tips please feel free to post them in the comments!
This is an older workout, but it's a lot of fun.
I incorporated several new moves in this workout, so if you're not sure how to complete the new exercises be sure to watch the video to learn proper form.
You can repeat this workout up to 3X, and it's a good one to pair with some cardio.
Don't forget to check in on Facebook, Instagram, or Twitter! I have been seeing some great check in posts!

Have fun!
Melissa

Equipment: Gymboss Interval Timer set for 16 rounds of 10/50.
1. Push-up Jacks
2. Frogger to Chair
3. Inner Thigh Squeeze (right)
4. Inner Thigh Squeeze (left)
5. Prone Heel Press
6. Knee Cross Plank to Side Plank (right)
7. Knee Cross Plank to Side Plank (left)
8. Side Lunge Curtsy (right)
9. Side Lunge Curtsy (left)
10. Bridge Hopper (right)
11 Bridge Hopper (left)
12. Wide Leg Plank Crunch
13. Twisting Lunge (right)
14. Twisting Lunge (left)
15. Pendulum Plank (right)
16. Pendulum Plank (left)