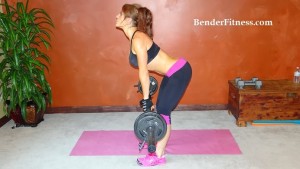 Hi Everyone!
This workout is all about the lower body (video and breakdown are posted below)! I used dumbbells and a barbell for this workout, but all exercises can be performed with body weight or dumbbells. Select the option that is going to challenge you the most!
Even though this was a non-plyometric workout I was dripping with sweat and breathing heavy from the challenge of the workout. If you are up for it follow the routine with 1 mile of easy paced running or your equivalent cardio of choice.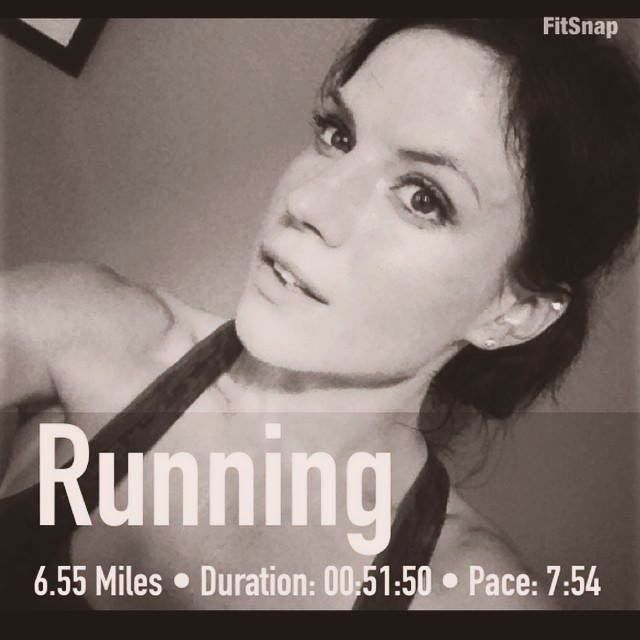 Half Marathon Training Update: Today I did 6.55 miles around my goal half marathon pace. It took me 51 minutes and 50 seconds. Last year I finished my first half in 1:46:38. Ideally I would like to meet or better that time, but I am nervous about that goal because I missed a lot of training due to my car accident.
The race is 9 days away! If I meet my goal fantastic! If I don't, that's okay too. Bottom line? I am going to run 13.1 miles in 9 days. No matter what time I do it in that's pretty darn awesome!
I planned on filming a new workout tonight also, but I decided not to push my body so hard. I want to balance my training. New workout (for sure!) tomorrow when I get home from work.
Jon, the certified Nutritionist/store owner at Total Nutrition Mansfield will be writing another post for my blog so if you have a question for him post it in the comments or on my Facebook page!
Melissa
PS Fit Fashion: Pants are from Affitnity and Bender Fitness followers always get 15% off with the code BenderFitness at checkout.
People always ask me about these shoes and they are the Women's Reebok Crossfit Nano 2.0. You can still find them a few places in the pink or you can custom create them in your own color combination on their website. I don't have any discount code for you guys, but if you sign up for their e-mail they usually give you 15% off of your order.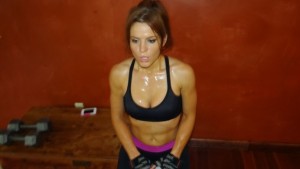 Today's workout had me sweating!

Beginner: 10 Reps
Intermediate: 15 Reps
Advanced: 20 Reps

1. Front Squat
2. Mountain Climber
3. Lunge Kick (right)
4. Lunge Kick (left)
5. Hip Thrust Frogger
6. Bulgarian Split Squat (right)
7. Bulgarian Split Squat (left)
8. Romanian Deadlift
9. Hip Thrust (right)
10. Hip Thrust (left)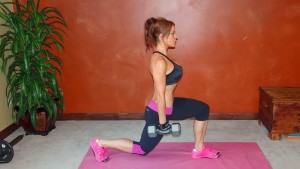 Lunge Kick (part 1): Both Knees form 90 Degree Angles. Front knee over ankle.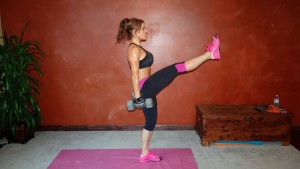 Lunge Kick Part 2: Kick the rear leg to a comfortable height.
Return to starting position.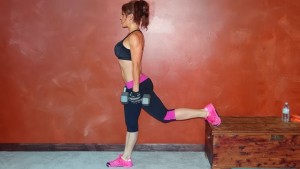 Split Squat (part 1): Back foot rests comfortably on a sturdy surface.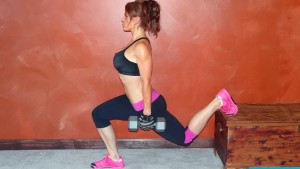 Split Squat (part 2): Lower your body, bringing the front thigh parallel to the ground.
Knee stays behind your toes.
Straighten the front leg to return to starting position.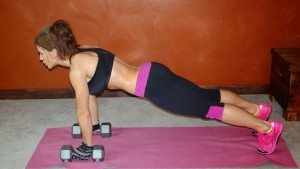 Hip Thrust Frogger: In between each exercise return to a solid plank.
Form a straight line from shoulders, hips, to heels.