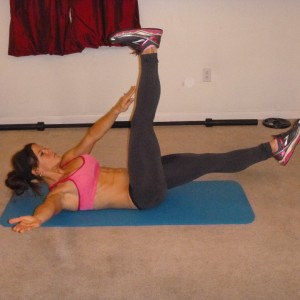 Hi Everyone,
This is a throw back workout. This routine is great, and will work your entire body. This workout incorporates several of my favorite moves to help promote muscular balance in the body.
The last two days have been hectic (I need to get a new car quickly, so I am in research mode). My half marathon is a week and a half away so I also got in my run. I will be posting about my half marathon training tonight and hopefully a new workout!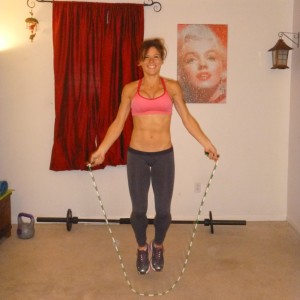 To increase the intensity of this workout you can do 5 minutes of jump roping in between rounds.
I will also be posting about the progression run I did yesterday. I will share a breakdown of my workout, as well as "how to" and benefits of completing progression runs. So check back for that!
Have fun!
Melissa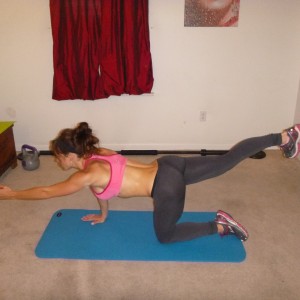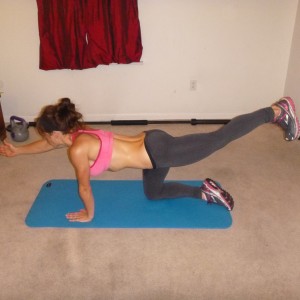 For an added challenge go through the workout as quickly as possible with your Gymboss Interval Timer set to stopwatch. Do not sacrifice from for speed, but be sure to challenge yourself throughout the workout!

Beginner: 10 reps
Intermediate: 15 reps
Advanced: 20 reps

Repeat 1-3X

1. Supergirl Push Ups
2. Lunge Hop (right)
3. Lunge Hop (left)
4. Scissor Touch Abs
5. Prone Heel Press
6. Boat Tap
7. Bird Dog (right)
8. Bird Dog (left)
9. Single Leg Hip Thrust (right)
10. Single Leg Hip Thrust (left)
11. Bent Over Row
12. Good Mornings