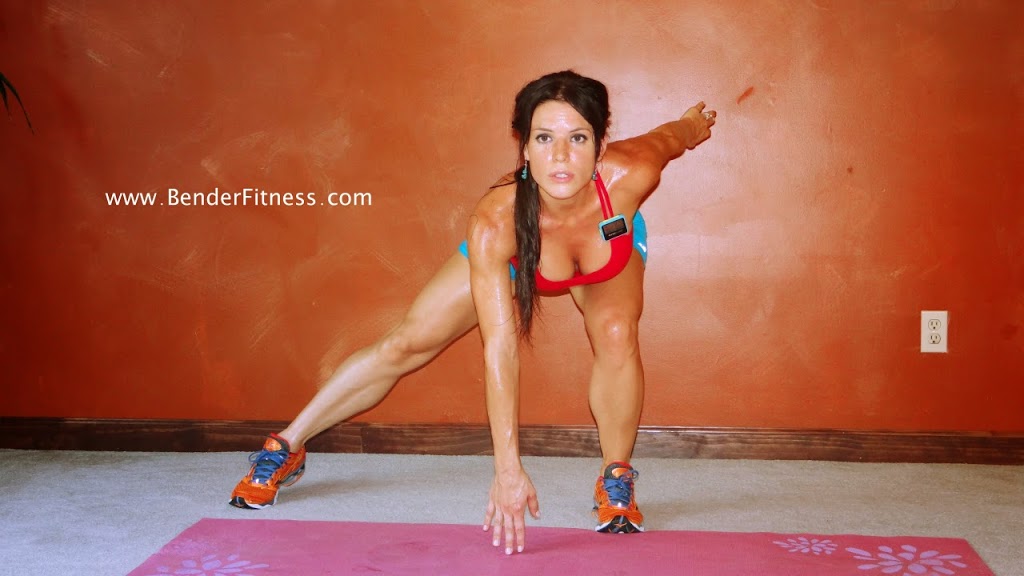 Hi Everyone!

We are down to the last two workouts of the Diet Bet challenge! Today is Day 29. Hopefully you have seen changes in more than just your weight, and are feeling healthier, stronger, more endurance, and more fit overall.

I hope you're ready to sweat with today's workout! This workout utilizes a lot of fun and challenging plyometric movements. Plyometric exercises have been shown to improve your speed, muscle power, endurance, and have a high caloric burn.

This is a great workout for burning fat, and improving strength, overall athleticism, and power of movement. As always, focus on form throughout the routine. You can repeat this workout up to 3X or pair it with 30 minutes cardio of choice.

I hope you all enjoy tonight's workout!
Melissa

Check in on Facebook, Instagram or Twitter to let me know how you're doing with your goal!

PS My sports bra is the Spider Back from Affitnity. I'm an Ambassador for Affitnity so you can get 15% off at checkout by using the code BenderFitness. 🙂


1. Jump Rope (or Ropeless Jumping)
2. Squat Jump
3. Tuck Jump Burpee
4. Bridge Hopper (right)
5. Bridge Hopper (left)
6. Frogger
7. Warrior Lunge Jump
8. Speed Skater
9. Mountain Hopper
10. Tap & Punch Squat Jump
11. High Knees Burpee
12. Down Dog Hop
13. Wide Leg Frogger
14. Lunge Jump
15. Russian Kicks

Repeat 1-3X