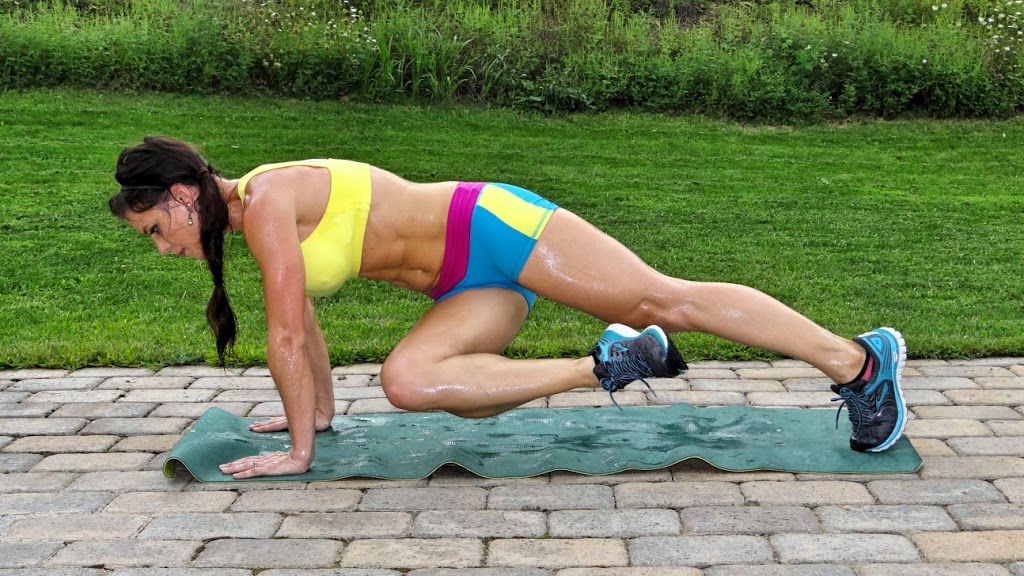 Hi Everyone!
This workout is excellent for burning fat and sculpting lean muscle mass. One round takes 20 minutes. It's quick but intense.
Every other exercise is a 30 second round of Jump Roping. If you don't have a jump rope you can do rope less jumping or high knees.
I repeated this workout twice. We filmed the second round, so I was feeling tired, but it felt great to push through it. It started to pour immediately after we finished the workout so we were treated to a double rainbow when it cleared up.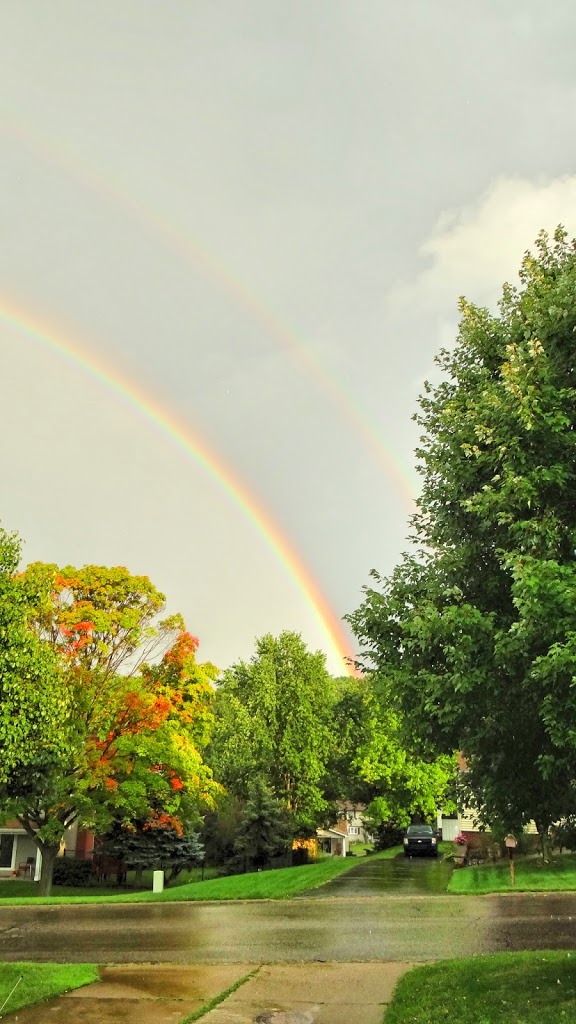 I am very excited to announce that I am now an Ambassador for Affitnity. I absolutely love fitness fashions, and Affitnity is consistently at the top of my favorites list. The outfit I have on in this video is available on their website, and I am excited to offer a special 15% discount code for all Bender Fitness followers. Just enter BenderFitness and you will get a discount!
I hope you enjoy this workout! It's a challenging one, but the challenge is what makes you stronger. Keep working toward your goals, and you will amaze yourself with what you are capable of.
Have fun!
Melissa
PS You can also find me on Facebook, Instagram and Twitter. Jesse has also been posting Sneak Peek workout videos on his Instagram account.
Click the link to get your own Gymboss Interval Timer!

Set your Interval Timer for 15 rounds of 30/50 seconds.

-Jump Rope
1. Burpee
-Jump Rope
2. Supergirl Pushup
-Jump Rope
3. High Knees
-Jump Rope
4. Down Dog Hop (right)
-Jump Rope
5. Down Dog Hop (left)
-Jump Rope
6. Mountain Climber
-Jump Rope
7. Leg Lift Plank
-Jump Rope
8. Side Lunge Puch
-Jump Rope
9. Single Leg Hip Thrust (right)
-Jump Rope
10. Single Leg Hip Thrust (left)
-Jump Rope
11. Walk the Plank
-Jump Rope
12. Hop to Lunge (right)
-Jump Rope
13. Hop to Lunge (left)
-Jump Rope
14. Crescent Pushup (right)
-Jump Rope
15. Crescent Pushup (left)