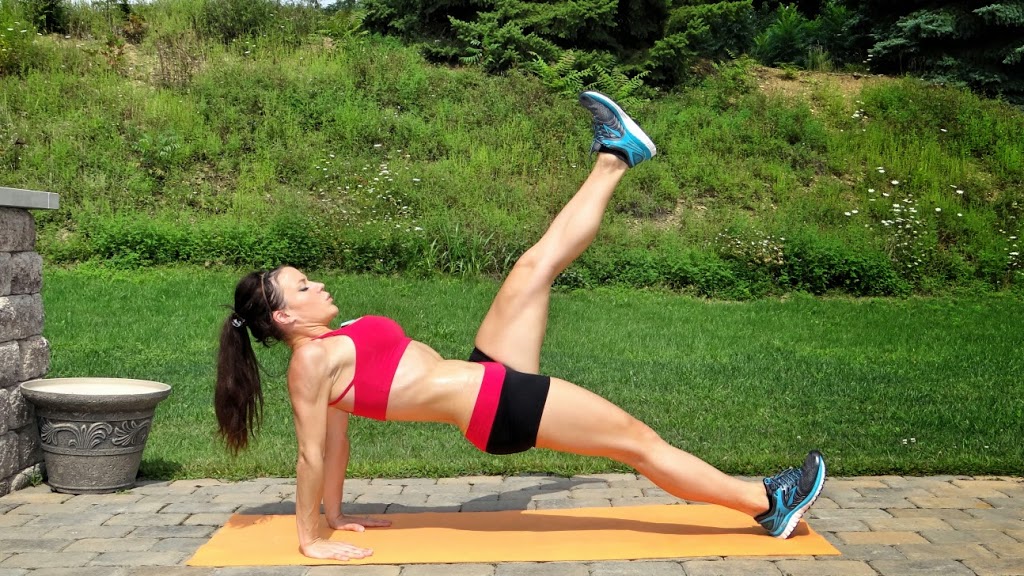 Hi Everyone!
This was my workout today. Today's workout if focused on strengthening and toning the core, and creating a leaner/tighter waist. I chose several moves that utilize the deep abdominal muscles. 
The deep abdominal muscles act like a muscular corset to create a leaner and stronger mid-section. When combined with cardio this is a really great workout for strengthening and sculpting your abs. 
I paired today's workout with a 6.27 mile run outside. I am trying to get back into the habit of making Sunday my long run day. I haven't been getting in much consistent mileage lately so I am slowly going to build up the length of my Sunday runs. 
If you aren't a runner I listed a cardio option below, or you can pair this with one of my Cardio Workouts for a bonus cardio challenge. 
Jesse and I also completed the #ALSIceBucketChallenge and made a donation to the ALS Association. 
You can find the video here:  Bender Fitness #ALSIceBucketChallenge. 

Have fun! Feel free to laugh at me if you check out the Ice Bucket Challenge video. I despise being cold (I was less nervous to go Sky Diving than I was to dump that water on my head!)

See you tomorrow!
Melissa
PS You can also find me on Facebook, Instagram and Twitter. Jesse has also been posting Sneak Peek workout videos on his Instagram account. 
Click the link to get your own Gymboss Interval Timer!

Repeat 1-4X

Set your Interval Timer for 10 rounds of 10/50 seconds.  

*Optional Cardio Boost: Set your Interval Timer for 20 rounds of 10/50 seconds and add 50 seconds of mountain climbers, high knees, or jump rope in between each exercise.  

1. Plank
2. Reverse Plank Leg Lift
3. Side Plank Reach (right)
4. Side Plank reach (left)
5. Temple Tap Abs
6. V-Up Twist
7. Reach Through
8. Leg Lift
9. Hip Lift
10. Crunch and Tap