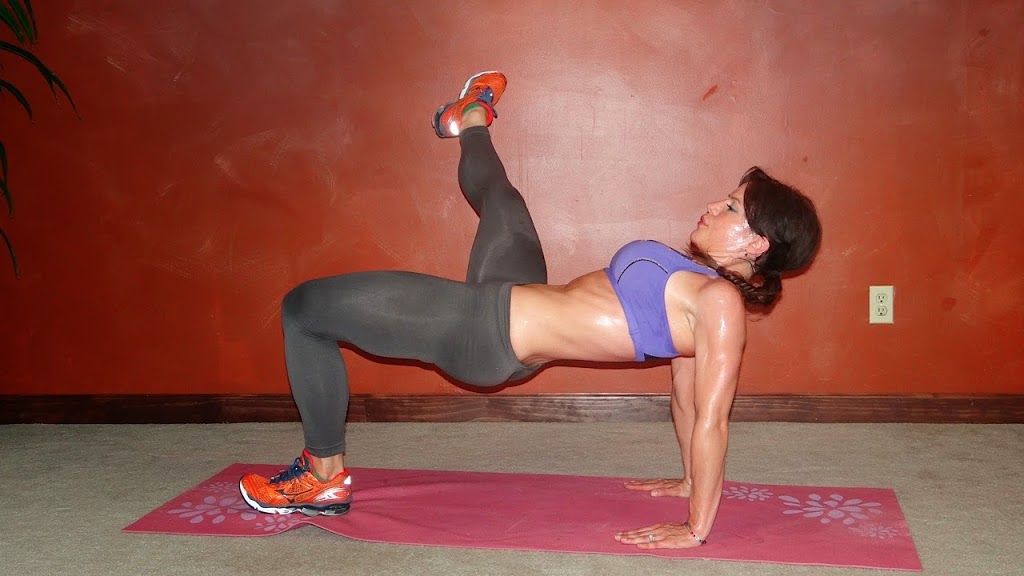 Hi Everyone!
This is a fun, but challenging Low impact Lower Body workout. It's a great way to wrap up the Lower Body Challenge. Have you improved your reps or time on the Lower Body Fit Challenge?
I repeated this workout 2X tonight. I filmed the second round, so I was feeling it during the video! This one works the entire lower body from every angle, in multiple planes of movement. You will build functional strength, and lean, sculpted muscle with this routine.
Tomorrow I am starting the Sculpted Abs challenge. It's going to be organized more like the 30 Day Challenge. I will post the details tomorrow, so be sure to check back.
I hope you enjoy the workout!
Melissa

Beginner: 10 Reps
Intermediate: 15 Reps
Advanced: 20 Reps
1. Standing Kick Back (right)
2. Standing Kick back (left)
3. Leg Series (right)
4. Leg Series (left)
5. Plank Leg Lift (right)
6. Plank Leg Lift (left)
7. Chair Heel Pulse
8. Push-up Squat Reach
9. Cross Leg Hip Thrust (right)
10. Cross Leg Hip Thrust (left)

Repeat 1-3X