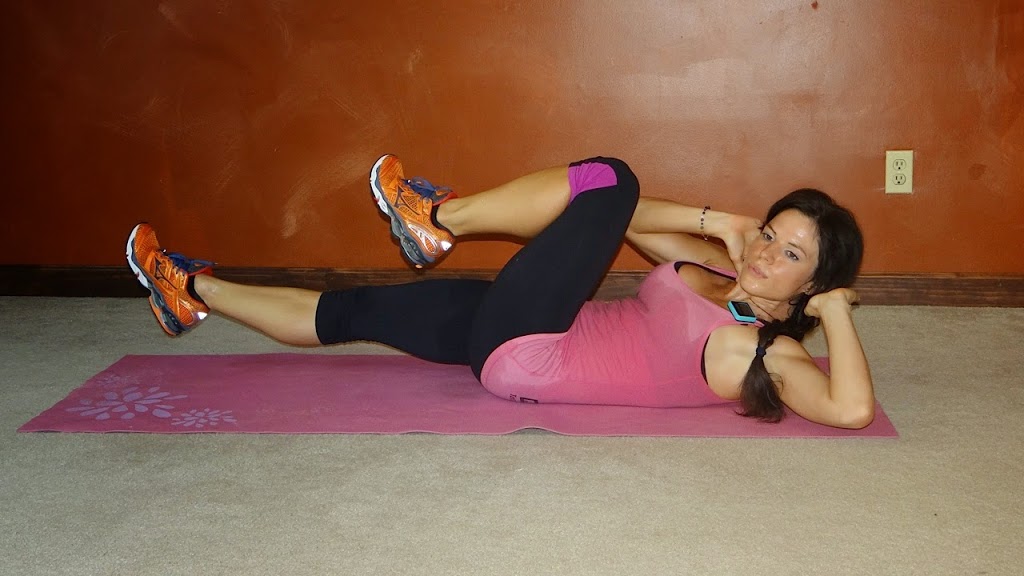 Hi Everyone!

This is a 5 Minute Ab Workout Challenge. I found it surprisingly challenging for such a quick workout! You can pair this with a cardio workout, with a Sculpted Abs Challenge workout, or complete it as a workout on it's own.

I enjoyed the quick workout burst I got with this routine. I might try adding it into my mornings 2-3X per week before I go to work.

I did a 4.7 mile run outside right before doing this workout. I am also posting a link to a cardio workout video below as an alternative if you would like to increase the workout intensity.

I hope you enjoy the workout! See you tomorrow with a new one! Don't forget to check in on Facebook, Instagram, or Twitter to let me know how you're doing with the challenge. 🙂

Melissa



Equipment: Gymboss Interval Timer set for 5 rounds of 10/50.
1. Frogger
2. Hip Lift Hook
3. Plank Leg Lift
4. Bicycle
5. Mountain Climber

*You can repeat this workout if you are up to the challenge!

Click HERE for a list of Cardio Workouts.

or try:

15 Minute Cardio Cut-Up Workout