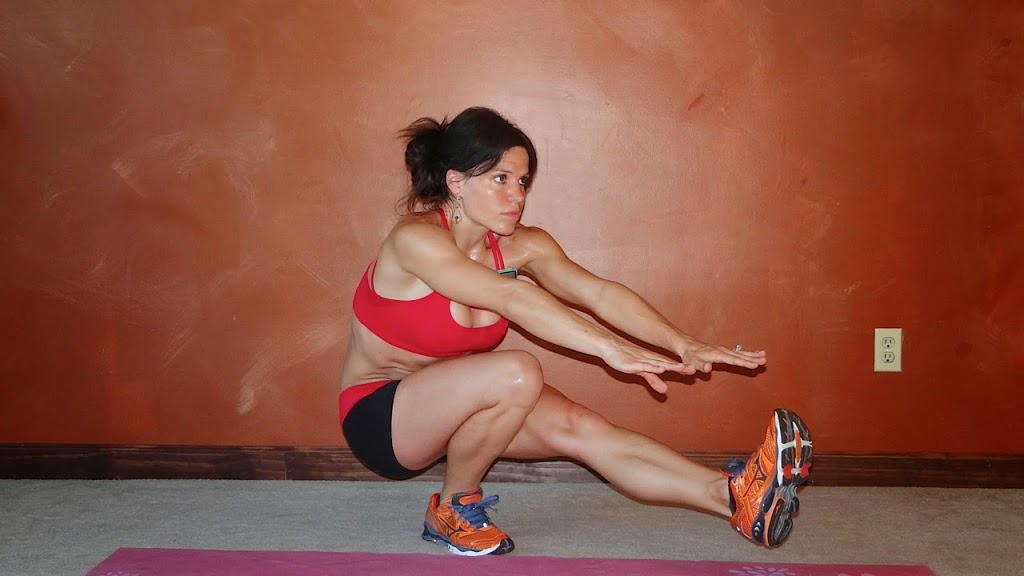 Hi Everyone!
I hope you're ready for a brand new workout! This is a full body workout. One round takes 15 minutes, and the routine can be repeated up to 3X. I went through this workout for time, but you can also choose to complete it for reps.
I followed this workout with a 5.5 Mile run outside. This was our first day back from our long weekend in the Dominican Republic, and I was glad that it was sunny here!
At the bottom of this page I have posted two workout challenge moves that I posted from Punta Cana.
Have fun!
Melissa
Equipment: Gymboss Interval Timer set for 15 Rounds of 10/50.
1. Burpees
2. Rolling Ab Crunch
3. Lunge Jump
4. Burpees
5. Spiderman Plank
6. Goddess Squat/Side Kick
7. Burpees
8. Russian Kicks
9. Single Leg Warrior 3 Squats
10. Burpees
11. Rotating Side Plank with Leg Lift
12. Alternating Pistol Squats
13. Burpees
14. Leg/Hip Lift
15. In/Out Jumps
Complete as many Reps as possible in 5 minutes.



Complete 3 sets of 10-20 Reps.