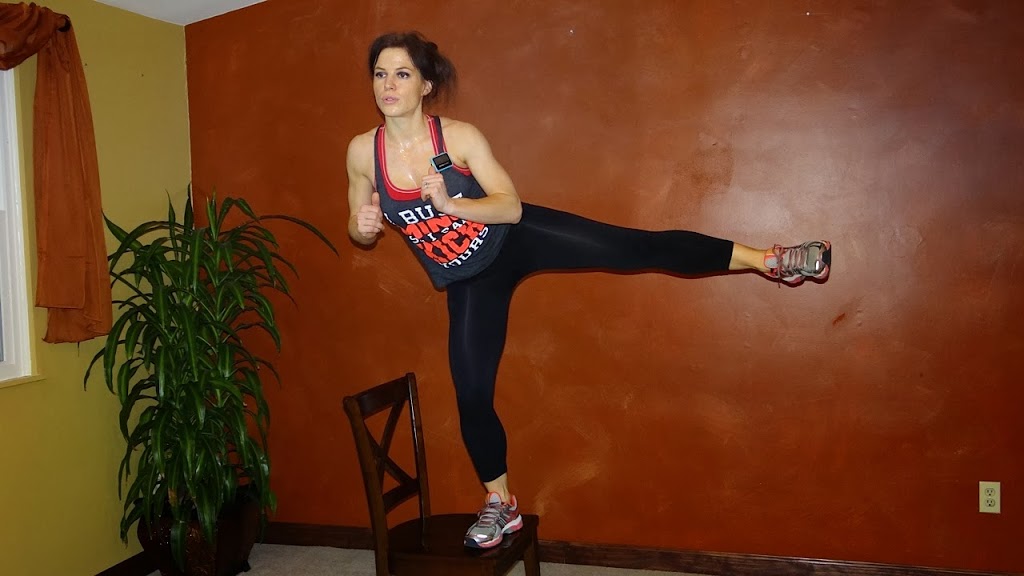 Hi Everyone!

This is Day 8 of the 30 Day Workout Challenge! As I am posting this it is currently Day 10, so I am still a few workout posts behind but I am catching up! You guys are doing great with the alternative workouts I have posted.

One round of this workout only takes 10 minutes, and it can be repeated up to 3X. You can also choose to pair this workout with cardio.

I used to rock out pistol squats and they gave me a lot of trouble tonight so I know I have to start working on them again. They are one of the best moves for shaping your thighs and glutes.

I hope you enjoy this workout! I will try to catch up with the rest of my posting tomorrow. 🙂

Melissa

PS Don't forget to check-in on Facebook, Instagram or Twitter after you have completed the workout!
Equipment: Gymboss Interval Timer set for 10 rounds of 10/50
Sturdy Chair (or other object you can step up on).

*This workout can be repeated up to 3X. I paired it with a 3 mile easy paced run, and 10 minutes of gentle walking.

1. Side Step Up (right)
2. Side Step Up (left)
3. Single Leg Squat (right)
4. Single Leg Squat (left)
5. Overhead Reach Squat
6. Twisted Sumo
7. Pendulum Squat
8. Warrior Lunge (right)
9. Warrior Lunge (left)
10. Sit to Stand Switch