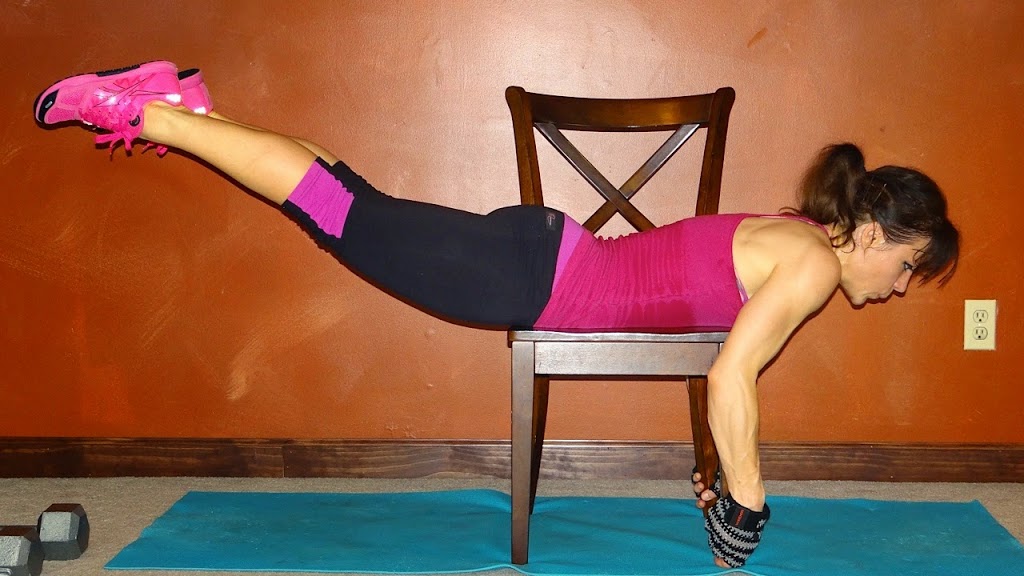 Hi Everyone!
It's Day 19 of the 30 Day Workout Challenge! This workout is all about the lower body. You can choose to do this as an interval workout as I did in the video below or do it for reps. The breakdown for each is below. Lately I have been pairing one round of HIIT with one round of reps. I like challenging myself both ways. 
I used two 20 lb dumbbells in this workout. If you are using weights focus on form and choose an amount of weight that is challenging for you. If you are just starting out focus on form and complete the movements without any weight. You can build up to the weights, and add them to increase the challenge as you build strength. 
Fitness should always be a building process. It should be challenging for you! This routine can be repeated up to 3X. 
Enjoy!
Melissa
Equipment: Gymboss Interval Timer set for 12 rounds of 10/50
or
10 Reps Beginner
15 Reps Intermediate
20 Reps Advanced

1. Warrior Deadlift (right)
2. Warrior Deadlift (left)
3. Leg Series (right)
4. Leg Series (left)
5. Squat to Lunge
6. Lunge Jump
7. Plie Side Kick
8. Plie Jump
9. Hip Thrust
10. Butt Lift
11. Romanian Deadlift
12. Elevated Hip Thrust

Repeat 1-3X