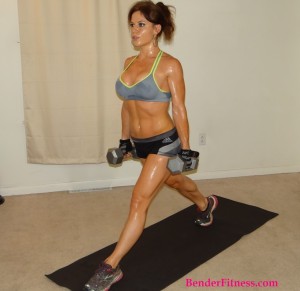 Hi Everyone!
I worked this morning, and then had a St. Patrick's Day dinner with my family, so I haven't had time to film today's workout yet.  Here is an older workout that combines yoga with dumbbells. It is by no means a traditional yoga flow, but the combination of movements is very challenging and different. 
Studies have shown that stretching during your workout improves your bodies ability to build muscle. Flexibility also helps prevent injury. 
Enjoy the workout!
Melissa

PS Don't forget to check in for the challenge on Facebook, Instagram or Twitter!



Repeat 1-4X