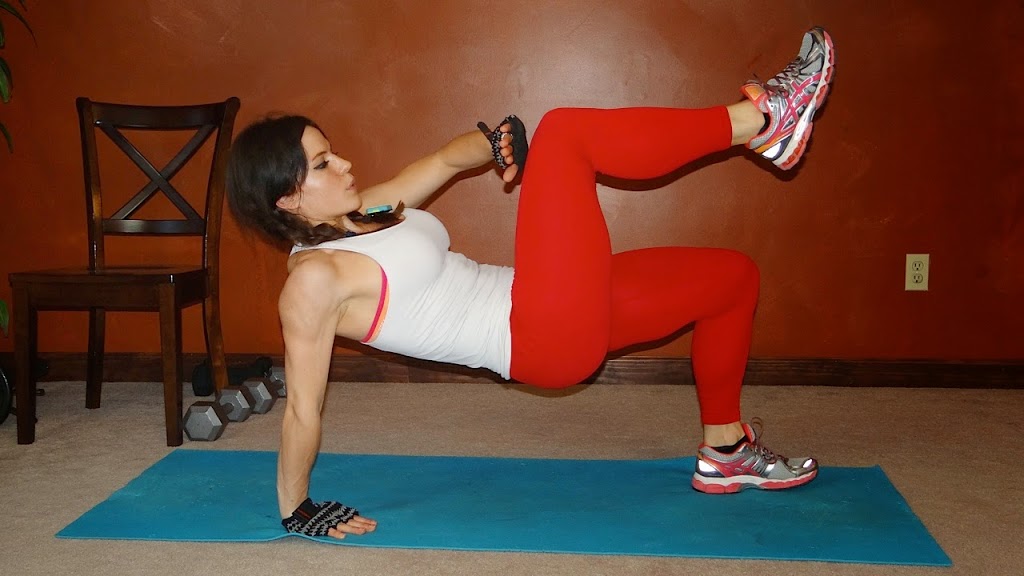 Hi Everyone!

Welcome to Day 17 of the 30 Day Workout Challenge! I repeated this workout twice today, and I changed the format the second time around. Continually challenging your body in new ways will help keep you ready for anything, and gives you great physical results.

Round one was the full length 15 minute HIIT video below. For round two I repeated the same workout for repetitions, and substituted 60 seconds of Jump Rope for High Knees. I did 20 reps of each exercise. For Butt Tap (Sit to Stand), Angel Abs, Wide Stance Side Lunge, and Plank Lunge I did both sides before counting one rep.

The Plank Lunge was particularly difficult for me on the second round. I was about to give up at 15 reps and move to the next exercise, but the Rocky Theme Song came on at exactly that moment and motivated me to keep going. I included the link to the youtube video of the song just incase anyone else needs a little bit of extra motivation. 🙂

I was also able to get in a 3 mile run, and 1 mile walk this morning. I worked yesterday, so I was off today and I definitely made the most of it.

I hope you enjoy the workout!
Melissa

PS Don't forget to check in for the challenge on Facebook, Instagram or Twitter!
Equipment: Gymboss Interval Timer
15 Rounds 10/50 Second Intervals
or
10 Reps: Beginner
15 Reps: Intermediate
20 Reps: Advanced

1. High Knees/Jump Rope
2. Split Squat (right)
3. Split Squat (left)
4. Butt Tap (Sit to Stand)
5. Table Top Knee Touch
6. High Knees/Jump Rope
7. Pendulum Plank (right)
8. Pendulum Plank (left)
9. Heel Tap Leg Lift
10. Angel Abs
11. High Knees/Jump Rope
12. Wide Stance Side Lunge
13. Plank Lunge (alternating)
14. Row Kick Back (right)
15. Row Kick Back (left)

Repeat 1-3X

*I repeated twice (once HIIT, once for reps) and paired this with 30 minutes of Cardio.